Bank of America Freezes Iranians' Accounts in Response to U.S. Sanctions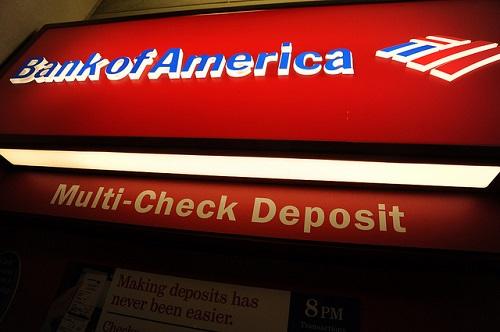 Many Iranians and Iranian-Americans who tried to access their Bank of America accounts discovered that their accounts and money had been frozen, reports The Huffington Post.
The frozen or closed accounts reflect a sudden change in Bank of America's policies, and are in response to sanctions the U.S. and other nations have placed on Iran. Implementation of these sanctions began in January of this year.
"In response to Iran's continued illicit nuclear activities, the United States and other countries have imposed unprecedented sanctions to censure Iran and prevent its further progress in prohibited nuclear activities, as well as to persuade Tehran to address the international community's concerns about its nuclear program," reads a statement from the U.S. Department of State.
Is Bank of America Discriminating Against Iranians and Iranian Americans?
The U.S. sanctions on Iran appear to be the motivating factor for Bank of America's decision to freeze accounts of Iranians living in America and Iranian-born citizens. But for many Iranians and Iranian Americans, these actions only feel like discrimination.
The National Iranian American Council (NIAC), a major grassroots organization representing Americans of Iranian nationality, released a letter to Brian Moynihan, CEO of Bank of America.
"We are deeply concerned Bank of America is discriminating against Iranians and Iranian-Americans due to a misinterpretation of U.S. sanctions on Iran," Jamal Abdi, NIAC Policy Director, wrote in the letter. "We strongly urge Bank of America to halt any further closures and to revise its enforcement policy in order to provide necessary notice and recourse to its customers of Iranian descent."
With their bank accounts frozen or closed, many Iranians are left without access to their own money and are facing financial hardship. Abdi said that Bank of America took action "preemptively," choosing to freeze or close accounts without giving Iranian customers a chance to prove their U.S. residence.
Abdi notes that there have been no reports of similar problems for Iranians at other banks, and urged Bank of America to "align its compliance program with the practices of other major U.S. banks."
In March, Bank of Hawaii temporarily closed the accounts of Iranian citizens living in the state, while TD Bank in Canada closed the accounts of Iranians in 2012 in response to federal sanctions, as well.
No official policy on the U.S.-Iran sanctions could be found on Bank of America's website, and Bank of America has not responded to the open letter.
Photo credit: Wonderlane