What Is a Shared Branch Credit Union and Is It for You? See the Benefits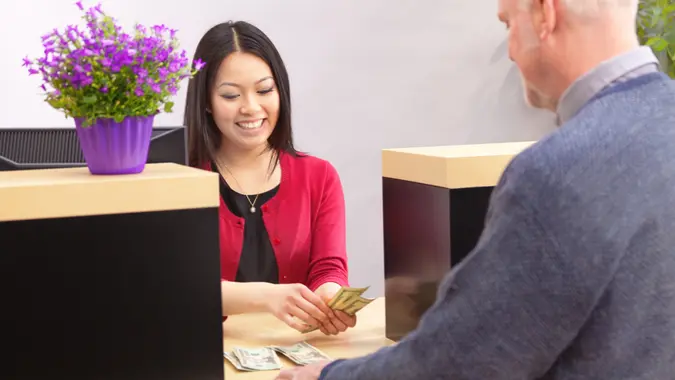 YinYang / Getty Images
Credit unions tend to offer their members extra perks that traditional banks don't. Whether you are looking for higher savings rates or lower costs for basic financial services, you might find what you are looking for at a credit union.
Many local credit unions serve their customers well. But the nature of a local credit union is that members might struggle to find good service options beyond the geographic footprint of the credit union. That's where shared branch credit unions can come in handy.
What Is a Shared Branch Credit Union?
A shared branch credit union means that being a member of one credit union can give you access to branches of other credit unions. The goal is for credit union members to have wider access to financial services.
You might've also heard the term shared branching. Shared Branching is a network of credit unions across the country that gives members access to the branches of other credit unions. Within this national network, there are thousands of credit union branches to choose from.
Essentially, this means that you don't have to go to your own credit union to handle money transactions. For example, you can head to one of the branch sharing credit unions to withdraw funds while on an out-of-state road trip.
Benefits of a Shared Branch Credit Union
The basic premise of branch sharing credit unions is relatively straightforward. Here's a closer look at the attached benefits.
Convenient Access to Financial Services in More Locations
In general, you'll be able to access any of the financial services you would get at your own credit union's branch at any of the other shared branches. Below are some of the transactions you may be able to perform at a shared branch credit union.
Withdraw funds
Make a loan payment
Cash checks
Make deposits
Get a copy of your account history
Typically, the only thing you won't be able to do at a shared credit union is open a new account type at your current credit union.
Of course, you'll need to provide some information about your account and yourself before you can complete any of these tasks. For example, you'll likely need to provide a government-issued ID, the name of your credit union and the account number at your credit union.
Find Shared Branches Easily
The Shared Branching network offers a convenient app to find credit unions that you have access to. The app has mediocre reviews in the Apple App Store and Google Play Store. But it should help you drill down to nearby shared branches quickly.
Avoid Fees
If you are far from home, or from your credit union, you might find that you are out of your credit union's ATM network. When that happens, you'll often be on the hook for out-of-network ATM fees. But if you have access to a shared branch credit union, then you'll likely be able to avoid unwelcome fees.
When Does Working With a Shared Branching Credit Union Make Sense?
Many credit unions offer shared branching privileges. But not all credit unions provide this feature. If you are deciding between a credit union that offers shared branching and one that doesn't, the choice tends to come down to convenience.
As you manage your money, determine if you anticipate using the in-person services offered by your credit union frequently. If you do plan on using the in-person services on a regular basis, the expanded geographic footprint offered through shared branching is enticing. But if you primarily plan on taking advantage of your credit union's online banking features, then the expanded network of physical branches might not represent too much value.
Another reason to choose branch sharing credit unions is for frequent domestic traveling. If you are on the road regularly, access to a fee-free ATM can make a big difference.
Does Your Current Credit Union Participate in Shared Branching Privileges?

If you are already a member of a credit union, the easiest way to find out about shared branching privileges is by asking. Your credit union representative should be able to provide the details of any shared branching privileges. If you prefer to avoid a phone call, scope out your credit union's website for information about shared branches.
Final Take
Some of the best credit unions participate in shared branching. As a credit union member, this perk gives you more geographic flexibility when mapping out your financial services. After all, you'll have the opportunity to handle critical money management tasks in person at another credit union's physical branch. This key feature can be especially helpful while traveling or after moving to a new location.
FAQ
Here are the answers to common questions about shared branch credit unions.
What does shared branch mean?

A shared branch means that you can access financial services at a different credit union's physical branch. Most credit unions participate in a shared branching service of some kind.

How does co-op shared branching work?

Essentially, a co-op shared branching service allows members of one credit union to access financial services at other credit unions. If you are physically far away from your credit union, this network of co-op shared branching can help you tap into the services you need.

Does Colorado Credit Union do shared branching?

Yes. Colorado Credit Union does participate in shared branching.

Does Arizona Federal credit union do shared branching?

Yes. Arizona Financial Credit Union does participate in shared branching.