GoBank Review: A Mobile Bank Account Accessible To All
GoBank may be an option if you can't open a checking account
GoBank doesn't have a whole lot in common with other banks. For one thing, it's an online-only bank that offers customers a single checking account — no savings, money market or other accounts. For another, GoBank is a subsidiary of Green Dot, which signed a deal with Walmart in 2014 giving the retail giant's customers exclusive rights to the GoBank account.
Today, GoBank is available to most anyone who wants to sign up for it. Since it only offers a single online checking account, it's not the answer for customers who want comprehensive banking services. However, the GoBank account might work for customers who just need the basics because it lets you write checks, use a debit card and make transactions digitally and at ATMs.
Keep reading to learn more about GoBank and determine if it's the right bank for you. If you want to jump ahead to any particular topic, click one of the following headers: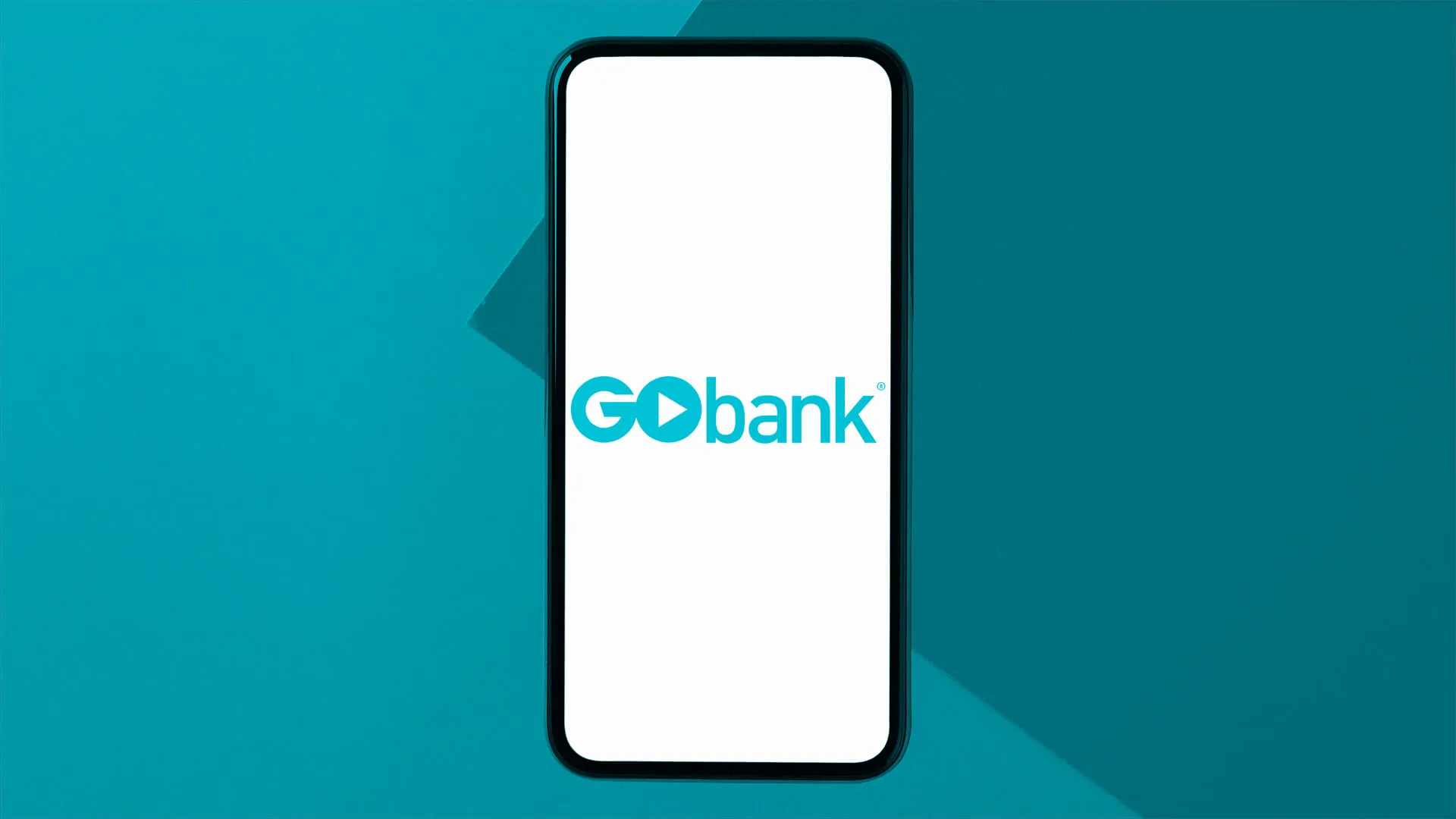 Who Is GoBank Best For? 
As an online-only bank, GoBank offers features and benefits that will appeal to some customers but not others. Here's an overview of the pros and cons of the GoBank experience:
Pros:
Simple, user-friendly platforms

No overdraft fees 

Helpful financial tools such as Money Vault, Fortune Teller and budgeting


No credit check

All deposits insured by the FDIC
Cons:
$8.95 monthly fee if you don't make monthly direct deposits of at least $500 

$3 out-of-network ATM fee 

Fees of up to $4.95 to deposit cash at various locations 

Can cost $2.95 to open the account 

Non-interest bearing


No physical branches

Limited banking services
Compare: Best Online Banks of 2020
Who Might Want To Choose GoBank?
One of the target markets for GoBank is customers with past financial missteps. GoBank doesn't use a credit check or ChexSystems to approve accounts, so customers who might have trouble qualifying for a standard checking account might find GoBank a good choice.
GoBank is also a good option for customers who don't need traditional bank branches but prefer a slick, virtual banking experience. GoBank's user-friendly mobile app and financial education tools might appeal to customers seeking a more modern banking relationship.
Who Might Want To Skip GoBank?
GoBank doesn't offer the high interest rates that many of its online competitors do, and its services are limited to basic checking and ATM/debit card transactions. The account also carries high fees for certain transactions. Those in need of more comprehensive banking services, high annual percentage yields or a fee-free experience should skip GoBank.

Types of Accounts Available
GoBank offers a single account, coupled with a mobile app and an ATM/debit card. Here's a quick look:

GoBank Accounts

Account
APY
Fees 

GoBank Account

N/A

$0 – $8.95 
GoBank Account
The GoBank account is a streamlined checking account mainly designed to be used with its mobile app. Features include a debit/ATM card for point-of-sale purchases and cash withdrawals. If you elect to receive direct deposits — which is recommended as a way to avoid the $8.95 monthly fee — you can get access to your funds up to two days before your regular payment date.
Aggregate purchases using your GoBank debit card are limited to $5,000 per calendar day. ATM withdrawals are limited to $500 per day. Additional limits may be imposed at GoBank's discretion.

If you need to deposit cash to the account, you'll have to visit one of GoBank's 100,000 or so participating retailers — including national chains like CVS, Walgreens and Kroger — and pay a fee of up to $4.95 for the service. You'll also have to pay a fee if you want to order checks for the account.

The GoBank account also provides budgeting and financial education tools that can be helpful for those who don't qualify for traditional checking accounts. One feature unique to the GoBank app is Fortune Teller, a trademarked financial tool designed to keep you from spending beyond your budget. Assuming you create a budget with accurate income and expense information, Fortune Teller will let you know whether or not you can afford an upcoming expense.

Here's a closer look at the GoBank account's advantages and disadvantages:
Pros:
Standard checking account features like check writing, bill pay and ATM/debit card

Mobile check deposit

Receive paycheck up to two days early

Fortune Teller

mobile app feature 
Cons:
$8.95 monthly fee without direct deposit

No interest

Fee of up to $4.95 for cash deposits

See: Best Checking Accounts of 2020
How To Bank With GoBank
You can open a GoBank account in minutes either online or via the mobile app. You'll need to provide your name, date of birth, mobile phone number, email address, street address and Social Security number. In some cases, you might be asked to provide a copy of your driver's license or other identifying documents to verify your identity. 
Another option for opening an account is by purchasing a starter kit at a participating retailer and depositing at least $20. This isn't the best possible option, as you'll have to pay up to $2.95 to buy the kit and you'll only be granted "limited-use" account privileges. Until GoBank can successfully verify your identity, you can't add any more money to your account. However, you can still use your starter debit card to make purchases or cash withdrawals. 
Mobile and Online Banking
GoBank is designed specifically for a mobile and online banking experience. As a bank with no branches, you'll have to conduct nearly all of your transactions via the online and mobile platforms. 
One of the interesting features offered by the GoBank mobile app is the "Slide for Balance" tool, which lets you look at your balance without having to log in. You can also use the mobile app to deposit checks remotely. Keep in mind that the Fortune Teller feature is available only on the mobile app as well. 
Features available via both the mobile and online platforms include the following: 
Budgeting tools

Money Vault

Account alerts

Bill pay

Send & receive money
The Money Vault is essentially a separate partition of the GoBank account. Users can segregate certain funds into the Money Vault, such as vacation savings, so that they are not used on daily spending. Unlike a traditional savings account, the Money Vault doesn't pay any interest or offer any additional features. You can transfer money between your GoBank account and the Money Vault whenever you wish. 
See More: 9 Best Mobile Banking Apps and Services
Fees 
GoBank has no overdraft or bounced check fees, which appeals to all customers. However, this feature might be particularly useful for GoBank customers who've had trouble in the past managing their checking accounts.
GoBank does have a host of other fees that customers should be aware of so they can take steps to avoid them. For instance, GoBank charges an $8.95 monthly account fee unless you make a direct deposit of at least $500. Signing up for an account online or via the mobile app is free, but if you sign up for a starter kit with participating retailers instead, you might be charged a one-time fee of up to $2.95. 
In-network ATM transactions are free, but GoBank charges $3 if you use an out-of-network machine. Purchases from foreign websites and merchants with your debit card trigger a 3% foreign exchange fee. If you want to deposit cash into your GoBank account, you'll have to visit a participating retailer and pay a fee of up to $4.95. If you need to order checks, you'll be charged $5.95 for a 12-pack. 
Many of these fees can be avoided by the average user, but they can also add up in a hurry if your spending and saving patterns fall under the fee categories.
Availability of Funds
Mobile deposits could arrive in your account as quickly as one business day, but some checks may take up to five business days, according to GoBank's website. Cash deposits are typically available immediately at banks. GoBank sets a maximum limit of $2,500 in cash deposits in one day and $3,000 every 30 days. 
See: Guide to Daily ATM Withdrawal Limits and Debit Purchase Limits 
GoBank: Limited, Targeted Features
GoBank is a good option for customers who don't need a lot of different banking features and might not qualify for a traditional checking account. The GoBank account lets you write checks, use a debit card, withdraw cash at ATMs, make online and mobile transactions and take advantage of financial budgeting and education tools. Those who can qualify for a traditional checking account, however, are better off at a bank with higher yields, lower fees and a bigger lineup of products and services.
Up Next: Best New Bank Promotions and Bonuses
More Bank Reviews
This content is not provided by GoBank. Any opinions, analyses, reviews or recommendations expressed in this article are those of the author alone and have not been reviewed, approved or otherwise endorsed by GoBank.