Varo Review: Is a Varo Bank Account Right For You?
Check out this simple and sleek cash management account.
Varo is not technically a bank. Offering a completely mobile online banking experience, Varo Money Inc., partners with The Bancorp Bank behind the scenes to provide traditional banking services, such as its Varo Bank Account and a Visa debit card.
By operating entirely through its mobile app, Varo is able to pass along higher interest rates and avoid fees for most banking services. Keep reading to learn the pros and cons of the Varo experience.
Here's a quick look at what you'll find in this review of Varo: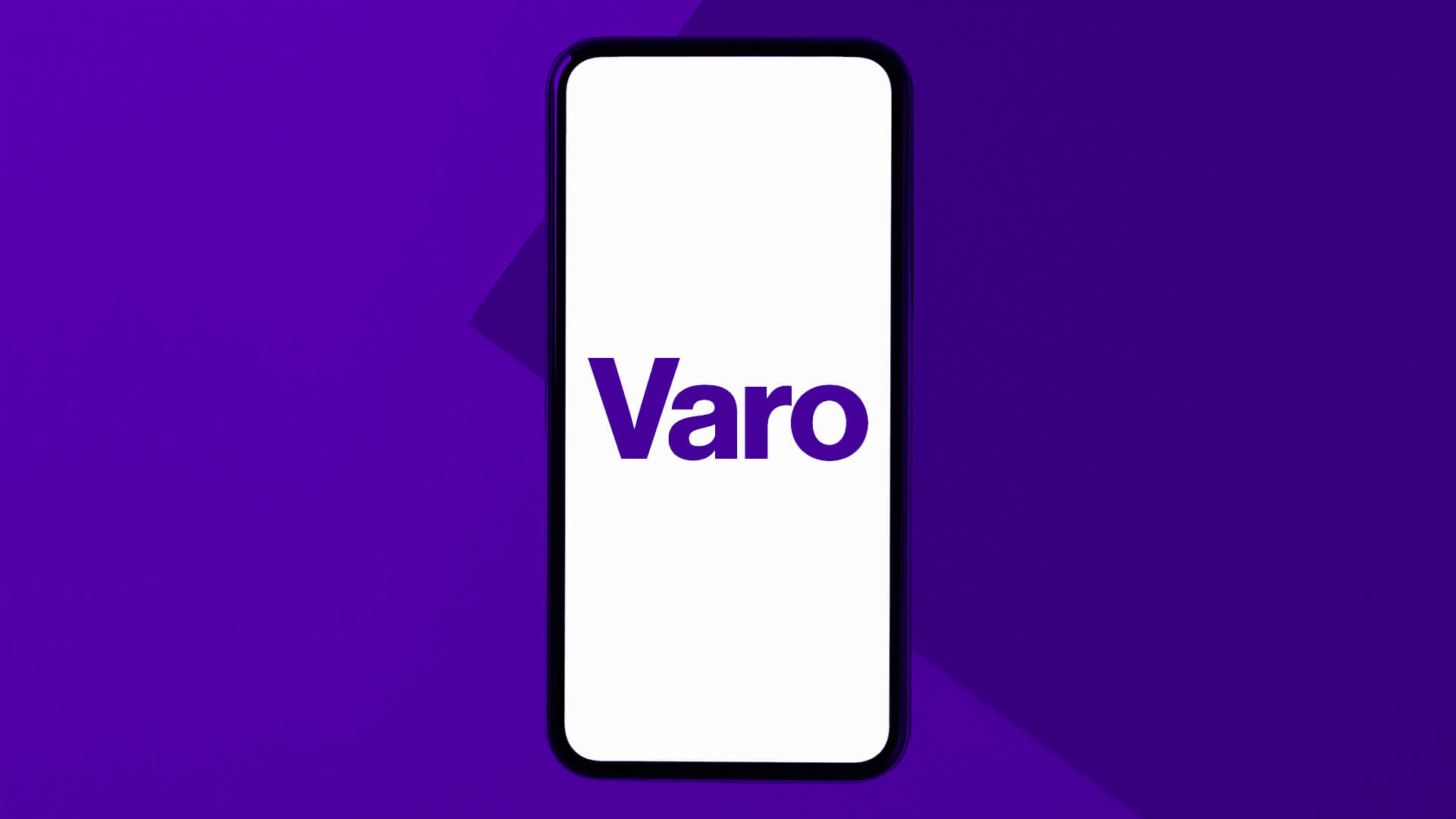 Who Is Varo Best For?
Varo offers plenty of features and benefits, but whether or not it's a good choice for you depends on your financial priorities. Here's an overview of the pros and cons of Varo to help you make a decision.
Sponsors of
Pros:
No fees for most traditional banking transactions

Over 55,000 fee-free ATM locations

High APY of up to 2.80% 
Cons:
$2.50 fee at non-Allpoint ATMs

Highest APY requires monthly debit card purchases and direct deposits 

High APY is capped on the first $10,000 of savings  

No physical branches

Limited banking services beyond basic deposit accounts
Who Might Want To Choose Varo?
Those looking for a slick, virtual banking experience will gravitate toward Varo, which offers a great mobile app interface, low fees and a high APY.
Who Might Want To Skip Varo?
Varo is not for traditional banking customers who want to make cash deposits at physical branches or meet in-person with banking personnel. The bank is also not the right choice for those seeking lending or investment capabilities from their bank.
See: Best Online Banks of 2020
Types of Accounts Available
Varo has a simple roster of accounts that consists of just two offerings. Customers must first open a Varo Bank Account, however, if they want access to the interest-bearing Varo Savings Account.
Sponsors of
Varo Accounts
Account
APY
Fees 
Features

Varo Bank Account

N/A

$0 

No fee, no minimum

Varo Savings Account

1.61%-2.80%

$0 

No minimum, top-tier APY
Compare: Best Online Savings Accounts for Earning High-Yield Profits
Varo Bank Account
The Varo Bank Account is an online-only, fee-free bank account. You can use the Varo Bank Account to instantly send money to another Varo user with no fees. You can also request checks for your account. If you sign up for direct deposit, you will have access to your funds up to two days before your regular payment date. 
You can connect your account to Apple Pay, Google Pay, PayPal, Cash App and Venmo. Although Varo can't accept cash directly, since it has no physical locations, you can deposit cash at over 90,000 retail locations using Green Dot Reload @ the Register.
You can also use the mobile app to deposit checks. 
Pros:
No fees

Free, immediate transfers to other Varo accounts

Mobile check deposit

Receive paycheck up to two days early
Cons:
No interest

No physical locations
Sponsors of
Related: Best Checking Accounts of 2020
Varo Savings Account
If you're looking to earn interest on your cash management account, you'll want to open a Varo Savings Account. Rates on this fee-free account start at a high 1.41% APY and can go as high as a whopping 2.80% APY. To earn the top rate, however, you'll need to meet these three requirements in the same calendar month: 
Receive $1,000 or more in total direct deposits.

Use your Varo debit card at least five times.

Keep your savings account balance below $10,000.
One of the unique features of the Varo Savings Account is that there is a maximum balance limit of $10,000, but there is no minimum balance requirement.
The Varo Savings Account also comes with automatic savings tools that can easily help you sock away even more.
The "Save Your Pay" feature automatically takes a percentage of your incoming direct deposits and assigns them to your Varo Savings Account. The "Save Your Change" feature rounds up your transactions to the nearest dollar and automatically deposits that money in your savings account. 
Sponsors of
Pros:
High APY, earning 1.41% even on small balances

No fees
Cons:
Maximum account size to earn 2.80% APY
Check Out: 4 High-Performing Savings Accounts You Don't Need a Bank To Get
How To Bank With Varo
As a bank with no branches, you'll have to sign up for a Varo Bank Account either online or via the mobile app. The application process online takes a few minutes. You'll begin by providing your name, email address and password. As you go through the application process, you'll also need to provide personal and financial information, such as your Social Security number and external bank account number for funding.
Once your account is established, the easiest way to access your account is via the mobile app, although you can also log in to your account via the Varo webpage.
Learn: How To Open a Bank Account Online: Everything You Need To Know
Technology
Varo shines in the technology department, with a slick app that can handle all of your banking transactions. Via the mobile app, you can access your Varo accounts at any time and perform a number of features:
Send money to other Varo users

Track spending and account activity

Set up instant alerts

Send money to and from external accounts

Request an order of checks

Locate an ATM

Set up automatic savings tools
Fees 
Varo prides itself on charging very few traditional banking fees. In addition to having no monthly maintenance fees, Varo charges $0 for all of the following: 
Debit card replacement 

Foreign transactions

ATM withdrawals from 55,000-plus Allpoint ATMs

ACH transfers

Account closing

Bill pay paper check mailing

Over-the-counter cash withdrawals

Transfers to other Varo accounts
Varo does charge $2.50 for withdrawals from non-Allpoint ATMs. This is in addition to any third-party ATM operator fees. If you deposit cash via a Green Dot Reload @ the Register location, Varo won't charge any fees, but the retailer may charge up to $5.95. 
See: Making This Mistake at Your Bank Can Cost You $10,221
Availability of Funds
Varo offers same-day availability of certain electronic payments, including payroll direct deposits. Regular ACH deposits from an external bank must be verified. Once they are cleared, they will have same-day availability.
For mobile deposits, U.S. Treasury checks are available on the next business day after deposit. Most all other deposits are available on the second business day after the day of deposit. However, the first $200 will be available on the first business day after deposit. 
Is Varo Right for You?
Varo has limited account options, and it isn't a real bank. However, what it does, it does very well. If you're looking for a cash management account backed by an FDIC-insured bank with no fees and a sky-high APY, Varo could be an attractive option.
More Reviews
This content is not provided by Varo Money. Any opinions, analyses, reviews or recommendations expressed in this article are those of the author alone and have not been reviewed, approved or otherwise endorsed by Varo Money.