Delta Community Credit Union Review: Membership With Perks
Delta Community Credit Union offers good rates and loan options.
As the largest credit union in Georgia and one of the top 25 largest credit unions in the U.S., Delta Community Credit Union has apparently discovered the secret to success, which includes its 373,885 member base, who extend beyond employees of Delta Airlines. People who live or work in the 11-county metro Atlanta area, as well as employees of more than 150 businesses, are welcome to become members of the Delta credit union.
Here's what you need to know about what Delta CCU has to offer and whether it would be the best credit union for your financial needs. This Delta Community Credit Union review will cover: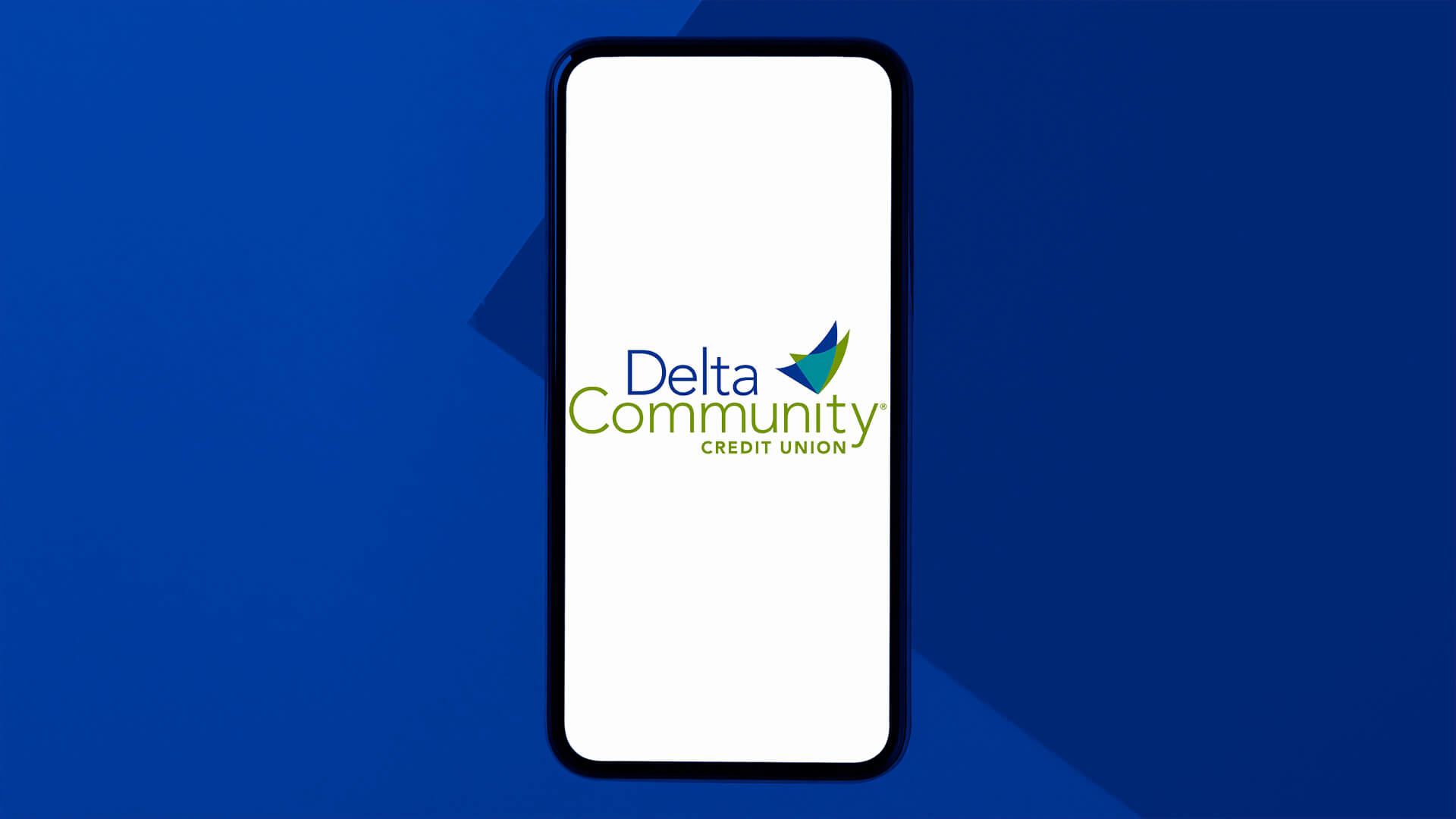 Who Is Delta Community Credit Union Best For?
Before deciding to apply for membership with DCCU, it might be helpful to examine the pros and cons of this credit union. Here's what you need to consider:
Sponsors of
Pros
Free checking account
0.25% financing discount on cars purchased via Carvana and financed through Delta Community
Cash rewards credit card
A variety of home lending options
Competitive CD rates
Mobile app
Cons
Membership qualifications are limited
$35 non-sufficient funds fee
Out-of-network ATM fees might apply
Who Might Want To Choose Delta Community Credit Union?
The credit union could be a good fit if you live in the DCCU service area. It's hard to go wrong with free checking, and DCCU's CD rates are competitive. DCCU also offers a range of loan products and special promotions like discounts on closing costs for loans.
Who Might Want To Skip Delta Community Credit Union?
You might want to skip DCCU if you're looking for the top rates on CDs and savings accounts. Its rates are competitive, but there are higher rates out there.
You also might want to pass if you don't live near a branch or have regular access to ATMs, although DCCU does offer a mobile app and online banking.
Types of Accounts Available
Here's a quick overview of the accounts available at Delta Community Credit Union:
Sponsors of
Delta Community Credit Union Accounts
Current Available Accounts
Rates
Fees
Features
Personal Checking Account
0.00%-0.03% APY
None
Meet minimum balance requirement to earn interest
Personal Savings Account
0.35% APY
None
No monthly fee
Personal Money Market Account
0.40%-0.77% APY
None
No minimum balance requirement
Certificates of Deposit
0.49%-2.00% APY
Early withdrawal penalties
Terms ranging from six months to five years
IRAs
0.37%-2.00% APY
None
IRA savings accounts and CDs available
Loans
Varies by product
Late payment fees
Home loans, auto loans and personal loans available
Personal Checking Account
Delta Community Credit Union offers one checking account option to its members. This account does pay interest, but only if you meet the balance requirements. Your balance must be $5,000 or higher to earn interest and $25,000 to earn the maximum checking account interest.
Delta's checking account has no minimum balance requirement for the account to stay active.
Pros
No minimum balance
Potential to earn interest
Cons
$35 non-sufficient funds fees
Doesn't pay interest until you have a $5,000 balance
Personal Savings Account
You can open a Delta Community Credit Union savings account with as little as $5. What's more, you can open multiple accounts for different savings goals.
Sponsors of
The DCCU Personal Savings Account has a 0.35% APY and no monthly fees unless your combined account balances fall below $60 and you haven't made any transactions for six months.
Pros
No minimum balance requirement to earn interest
No monthly fees
Cons
$35 per item non-sufficient funds fee
Relatively low interest rates
More on Saving: Best Savings Accounts for Your Money
Personal Money Market Account
DCCU's Personal Money Market Account offers easy access to your money while earning more interest than DCCU's savings or checking accounts.
Although there is no minimum balance, you don't start earning interest until your balance reaches $1,000. From there, interest increases when your balance reaches $10,000, $25,000, $50,000 and $100,000.
Pros
No minimum account balance
Higher interest than a savings account
Cons
No interest unless you have $1,000 in your account
Balance needs to be $100,000 or higher to earn the maximum interest rate
More on Money Market Accounts: Best Money Market Accounts of 2020
CD Rates
DCCU offers competitive CD rates with APYs ranging from 0.49% to 2.00%, making it easy to grow your savings with no risk.
The CDs have terms from six months to five years. The minimum opening deposit is $1,000, and there are early withdrawal penalties if you access the funds in your CD before it matures.
Sponsors of
Pros
Competitive rates
Relatively low minimum balance
Cons
Early withdrawal penalty of 60 to 270 days of interest, depending on the term
$1,000 minimum deposit
Individual Retirement Accounts
DCCU IRAs help you save for retirement. Options include an IRA savings account or an IRA CD, and you can choose between a traditional IRA, a Roth IRA and a SEP IRA.
The minimum opening deposit is $1,000. You can add funds to your DCCU IRA whenever you want to, up to annual contribution limits. IRA savings accounts and CDs pay more in interest than the DCCU's other accounts, but you'll pay a withdrawal penalty if you access the funds early.
Pros
No minimum balance requirement
Competitive rates
Cons
Early withdrawal penalty
Limited term options for IRA CDs
Loans
Delta Community Credit Union offers a wide range of loan products, including home loans for first-time homebuyers and harder-to-find loans, like land loans.
DCCU also has auto loans with competitive rates and a range of terms. Auto loans have no application fees and no prepayment penalties. Personal loans and personal lines of credit are also available. Loan amounts start as low as $500.
Sponsors of
Pros
Promotions such as reduced closing costs on home loans
Online application process for auto loans
Cons
$25 late fee on personal loan payments
Must purchase through 

Carvana and finance with Delta Community to get the best rate on car loans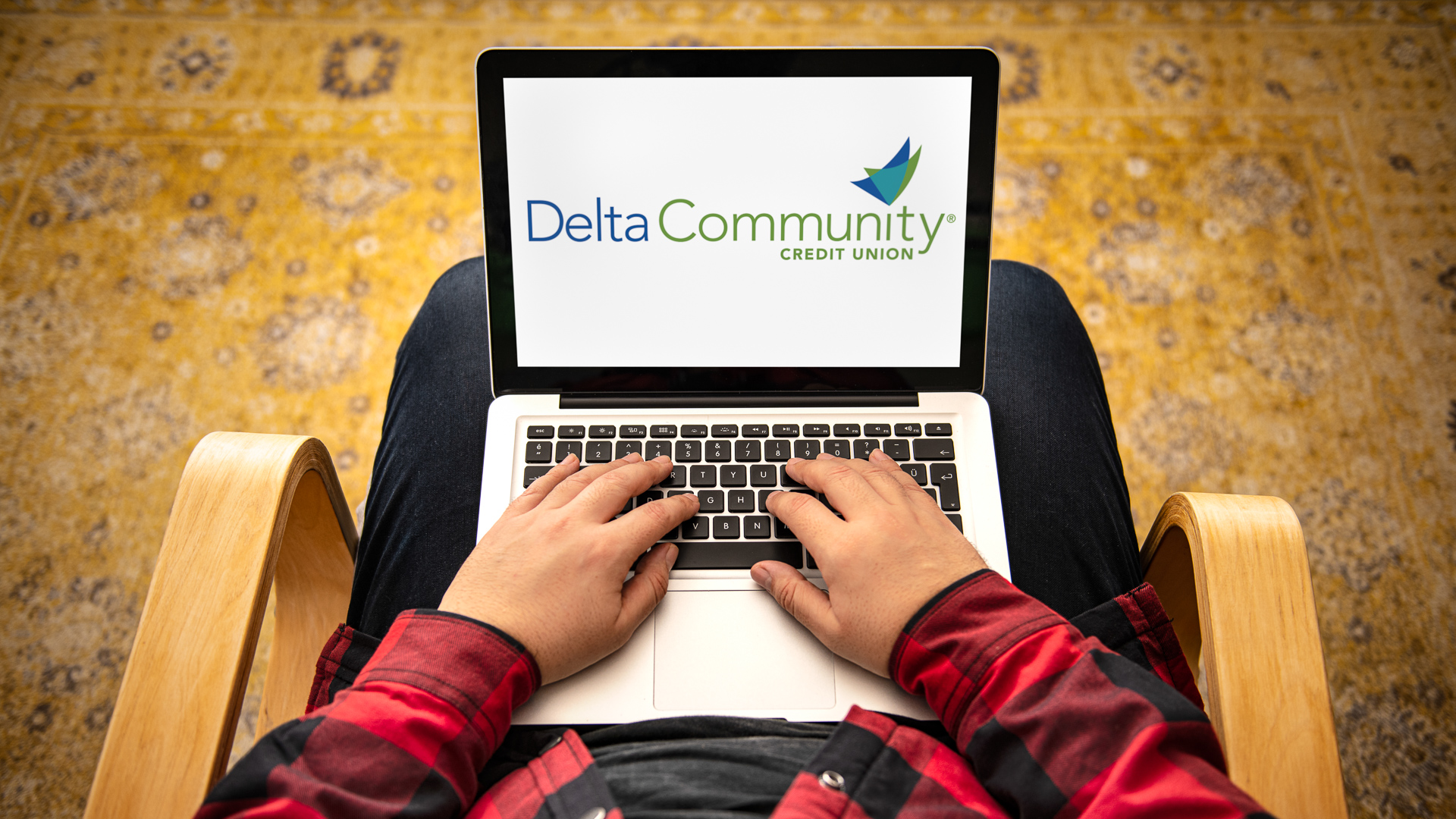 How To Bank With Delta Community Credit Union
To become a member of Delta Community Credit Union, you'll have to meet certain requirements. Common credit union eligibility requirements include:
Living in a qualifying area
Having a current or former qualifying employer
Having qualifying relatives
Holding membership in qualifying associations
Before you fill out an application, check DCCU's website to determine your eligibility for membership. Once you've verified that you're eligible, here's what you'll need to apply:
Address
Date of birth
Valid driver's license or other state-issued ID
Social Security number
Be sure you've lifted any credit freezes you have with the credit bureaus before you apply. Otherwise, DCCU won't be able to approve your application.
Technology
DCCU offers online banking through its website. Its mobile app is available for iOS and Android devices, and it offers features like mobile deposits and bill pay. You can also find the closest ATM, view all of your account balances and transfer funds using both online banking and the DCCU mobile app.
Sponsors of
Fees
DCCU members can use DCCU and CO-OP ATMs with no surcharge. In the event you go outside of the network, you might be subject to a fee.
Most of DCCU's accounts don't charge monthly service fees, but there are fees for insufficient funds and late payments.
Availability of Funds
The first $200 of most checks deposited at DCCU is available immediately. The balance is typically available on the second business day after you deposit the check. So, for example, if you deposit a $1,000 check on Wednesday, you can take $200 right away and withdraw the remaining $800 on Friday.
Is Delta Community Credit Union Right for You?
With all the credit unions available, it can be difficult to determine which one is the best fit for your financial needs. For people who live in DCCU's service area and value not being hit with fees just for owning and maintaining a checking account, this credit union might be a good fit.
But for those who are looking for a savings account with higher rates or who would have a difficult time finding an in-network ATM, other choices might be more suitable.
More Bank Reviews
This content is not provided by Delta Community Credit Union. Any opinions, analyses, reviews or recommendations expressed in this article are those of the author alone and have not been reviewed, approved or otherwise endorsed by Delta Community Credit Union.