The Best Credit Unions of 2023
Why you can trust GOBankingRates
At GOBankingRates, we're deeply invested in the quality of our content. Our reporters produce fresh and accurate content that is objective and ethically sound. Any product recommendations on GOBankingRates are independent and based on research and product testing.
Credit unions are an alternative to traditional banks that offer a more personalized, community approach than larger financial institutions. Credit unions are smaller entities and established to serve a particular community or even an employer by providing in-house banking. Because they are smaller, credit unions typically offer better interest rates, lower fees and other special perks to members.
To determine the best credit unions in the U.S., GOBankingRates ranked 50 options based on a number of factors, including:
Total assets
Number of branch locations
Types of checking, savings and CD accounts
Minimum deposit amount needed to open an account
Checking and savings account fees
Checking and savings account APY
1-year CD APY
5-year CD APY
Customer service
Options for loans, credit cards and investment services
Mobile app ratings
GOBankingRates' Best Credit Unions of 2023
Best for high interest rates

Why we like Alliant
Alliant Credit Union stands out for its fee-free checking and savings accounts, which also offer high interest rates. Although Alliant has no physical locations, account holders have access to a network of more than 80,000 ATMs nationwide, and the credit union's online and mobile banking experience consistently receives high marks.
Alliant's High-Rate Savings account pays out a 2.70% APY, as long as you keep your minimum balance at $100 or above and choose to receive eStatements.
Pros
High interest rates on checking and savings accounts
No monthly fees
More than 80,000 fee-free ATMs nationwide
Cons
Alliant Credit Union offers higher interest rates on savings and checking accounts than many competitors, and membership is not very restrictive, so it's easy join. With no monthly fees or minimum balance requirements for its accounts, and with a network of more than 80,000 ATMs across the country, this full-service credit union will likely appeal to a wide range of customers. If you prefer the option of banking in person, however, this branchless credit union will not check that box.
Best for low-cost banking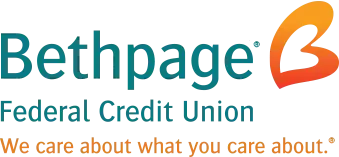 Why we like Bethpage Federal Credit Union
Bethpage Federal Credit Union requires no minimum balance for most accounts, charges no monthly maintenance fees and offers competitive rates on many of its products. It also features several accounts catered to teens and young adults. If you want a full range of products and you're tired of getting hit with extra costs or restrictions on your accounts, Bethpage is an appealing option.
Bethpage's Free Checking account offers a 0.40% APY, as long as customers make 10 debit card purchases each month, sign up for direct deposit and enroll in eStatements.
Pros
Competitive APYs on most accounts
Affordable minimum opening deposits
Virtual meeting options
No monthly maintenance fees
Cons
Lower APYs on savings accounts
All full-service branches are located in New York
Limited account options
Those looking to avoid monthly maintenance fees and high minimum deposit requirements while still earning competitive rates will likely be interested in Bethpage Federal Credit Union. However, Bethpage's physical branches are limited to New York City and Long Island areas, which is something to consider if you live outside that region.
Best for fee-free checking
Why we like Ent Credit Union
Ent Credit Union combines features of an online back — high annual percentage yields on several accounts and a user-friendly mobile app — with a branch network that spans a large swath of Colorado. Its checking, savings and money market accounts charge no fees.
No Strings Checking account charges no monthly maintenance fees, allows free access to a network of more than 30,000 ATMs and allows you to earn more with checking dividends.
Pros
No-fee checking, savings and money market accounts
Interest-bearing checking accounts
Cons
Limited geographical reach
High fees for some services, like outbound wire transfers
Ent Credit Union delivers no-fee accounts with competitive annual percentage yields, and it also offers a wide range of loan products and other banking services. While it was established in the 1950s to serve Ent Air Force Base in Colorado Springs, the credit union has since expanded to serve a much wider customer base. However, to become member you'll need to live or work in the Colorado Front Range area that Ent serves.
Best for rewards checking

Why we like Hudson Valley Credit Union
Serving the upstate New York area, Hudson Valley Credit Union provides a range of products that come with perks and rewards for its members. In addition to redeemable debit card rewards points and discounts on loan products, HVCU account holders enjoy low minimum balance requirements and no monthly fees.
Checking account holders earn rewards points when they make debit card purchases, and those points can be redeemed for cash, gift cards and more.
Pros
Wide range of consumer banking products, including loans and credit cards
No monthly maintenance fees
Low minimum balance requirements for accounts
Earn points from qualifying debit card purchases that can be redeemed for cash back, merchandise, travel, gift cards and more
Savings and certificate balances can be used as collateral for HVCU-secured loans
Cons
Higher APYs may be found elsewhere
Only available to residents, employees and select others in certain upstate New York counties
With perks such as a rewards program and loan discounts along with a low minimum balance requirement and no monthly fees on basic accounts, Hudson Valley Credit Union has some unique offerings that customers will appreciate. If you're looking to generate high interest income on your savings, though, you may find that other options — online banks and some other credit unions — are offering more generous annual percentage yields.
Best for perks and discounts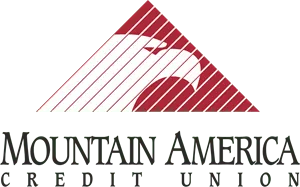 Why we like Mountain America Credit Union
Mountain America is a Utah-based credit union with more than 90 branches across six western states. Boasting a full suite of banking products, competitive interest rates on some accounts and discounts and rewards for members, Mountain America is a solid option for those who are eligible.
MyStyle Rewards Checking hands out perks, discounts and points, allowing members to enjoy a range of benefits. There is a $7 monthly maintenance fee, but it can be waived if you meet certain criteria.
Pros
Competitive interest rates
Low or no minimum balance requirements
No monthly maintenance fees, or ones that can be easily waived
Options for teen and youth checking, savings and certificate of deposit accounts
Cons
Limited branch locations
Membership requirements
Mountain America Credit Union's breadth of products, competitive interest rates and modest fees make it worth a look for those who qualify. Opening an account is easy, and all of your banking can be done in the same place. On the downside, checking accounts don't earn interest, and customer service options are limited.
Best for customer service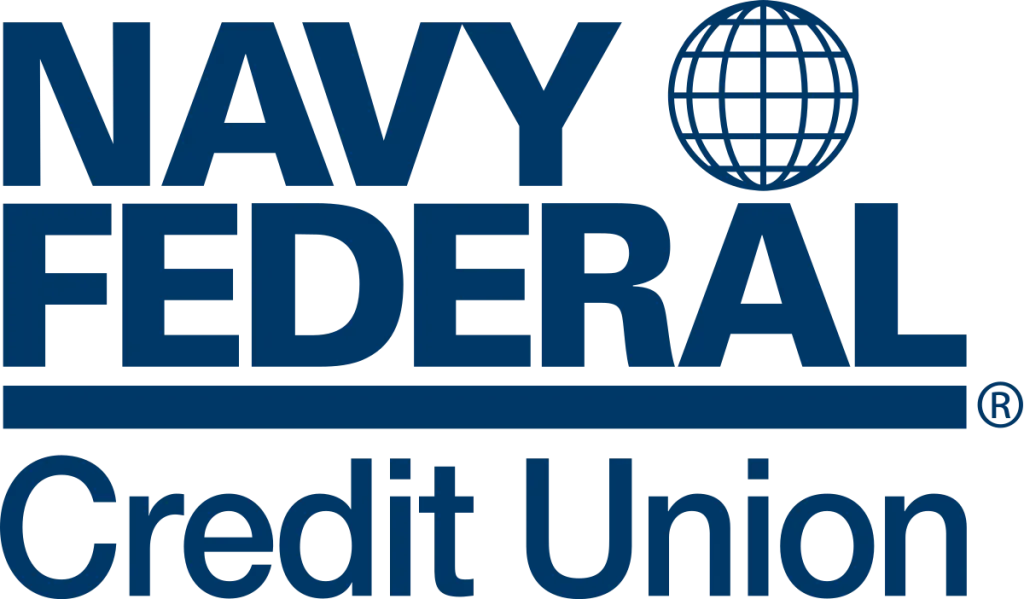 Why we like Navy Federal Credit Union
For those who are eligible, Navy Federal Credit Union offers a full slate of banking products and services along with some enticing perks, such as fee-free checking with no deposit minimums and 24-hour personalized customer service. With 350 branches worldwide and a co-op network of more than 30,000 ATMs, NFCU is accessible to more customers than many regional credit unions.
Open an EasyStart or Special EasyStart Certificate with as little as $50 for a deposit and an APY as high as 4.85%. Available terms include six to 24 months.
Pros
24/7 customer service
No monthly fees on most checking accounts
Low required deposits
Cons
Restricted membership
Limited number of branches
Relatively low savings rate
Navy Federal Credit Union stands out for its fee-free accounts, wide ATM network and round-the-clock customer service. It offers low-cost banking with above-average dividends on many accounts. But it's available only to those who meet the membership qualifications of being former or current military personnel or a family member of those eligible.
Best for full-service banking
Why we like Patelco Credit Union
Serving a wide swath of Northern California, Patelco Credit Union offers competitive rates, membership perks and more than 30,000 fee-free ATMs nationwide. It's one of the largest credit unions in the U.S. with more than 400,000 members, and it provides the variety of products and services that you might expect from a bigger credit union.
Money market account pays out an APY of 2.00% on balances up to $2,000, which makes it a great place to earn competitive rates if you're not looking to make a huge deposit.
Pros
Use of more than 30,000 fee-free ATMs nationwide
Competitive rates
Special membership perks and discounts
Cons
Restrictive membership criteria
Limited branch availability
Patelco Credit Union delivers a full menu of banking and financial services while offering competitive rates and low fees. Membership is limited to those who live, work or attend school in its Northern California footprint, but it has some solid benefits for those who qualify.
Best for fee-free checking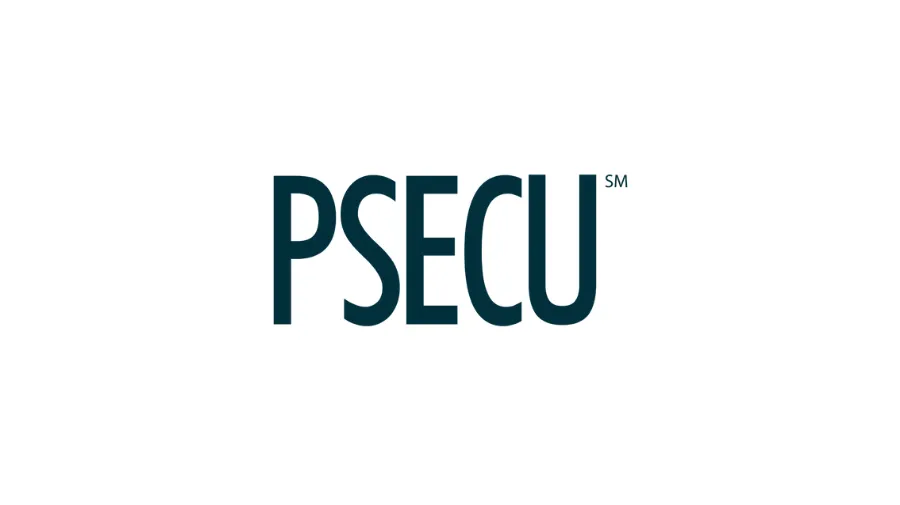 Why we like Pennsylvania State Employees Credit Union
Pennsylvania's largest credit union, PSECU offers straightforward checking and savings products with no monthly fees or minimum balance. Members also have access to a variety of low-interest rate loans, and they earn rewards when making debit card purchases.
PSECU's checking account charges no monthly fees and pays out a 0.20% APY, plus it comes with debit card rewards and requires no minimum balance.
Pros
Free checking with no minimum balance
Variety of loan products 
Special savings rates for kids under 18
Rewards debit card
Cons
Other financial institutions offer higher yields on savings
Limited customer service options and availability
PSECU's generous referral rewards program and free checking are standout features that make it a top credit union for Pennsylvania residents. The credit union's commitment to its community, along with the high yields it offers on kids accounts, make this a favorite of many Pennsylvania families.
Best for high-APY certificates

Why we like Randolph-Brooks Federal Credit Union
Operating in four Texas metro areas, Randolph-Brooks Federal Credit Union provides a variety of products and services and has more than 60 branches. Rates on its savings account and certificates compare favorably with many competitors.
The 18-month SuperSaver Certificate pays out generous annual percentage yields, with the rate increasing for more sizable deposits. Minimum deposit of $1,000 required.
Pros
Numerous fee-free accounts
Competitive yields on some accounts
Interest-bearing checking account
Cons
Limited to four primary areas in Texas
Randolph-Brooks Federal Credit Union serves the major Texas markets of Austin, Corpus Christi, Dallas-Fort Worth and San Antonio, and it offers a suite of products and services ranging from basic savings and checking to credit cards, loans and insurance. The credit union delivers strong yields on certificates and provides checking and savings accounts that charge no monthly fees. While not huge, dividends are paid out on basic accounts.
Best for no-fee checking

Why we like SchoolsFirst FCU
The largest credit union in California, SchoolsFirst counts more than one million members and has branches across the state. It offers a wide variety of services and competitive interest rates, especially on its certificates.
No monthly fees or minimum balance requirement on basic checking, and just a $5 minimum balance required on savings accounts.
Pros
No or low fees on all bank accounts
High APYs on share certificates
Access to more than 28,000 fee-free CO-OP ATMs nationwide
Cons
Limited geographic reach
Not many checking or savings options
Membership requirements rule out many residents
SchoolsFirst Federal Credit Union carries a wide range of products and services, and it doesn't charge monthly fees on its basic savings and checking accounts, making it a popular option for Californians. However, keep in mind that membership is limited to current or retired school employees and their families, so you'll need to have a school connection to be eligible.
---
What To Know About Credit Unions
Credit unions were established to offer a not-for-profit alternative to larger for-profit banking institutions. Credit unions are considered a cooperative controlled by its members (those who choose to bank with them) rather than a governing board of shareholders. Credit unions offer the same services as traditional banks, such as savings and checking accounts, personal loans, credit cards and ATMs. Because they are smaller institutions, typically credit unions offer more competitive interest rates and lower fees than traditional banks.
How To Get Membership in a Credit Union
It's important to note that most credit unions will have guidelines for who can be a member based on a few factors, such as where you live, if you work for an employer or job field that contracts with them or are part of a particular community such as the military. That being said, there are usually many options for people to meet membership requirements. To become a member of a credit union, you simply need to open an account and sometimes pay a nominal fee. Doing so requires the same steps as it would take to open up an account at a traditional bank. This includes providing two forms of identification, a Social Security number so the credit union can report any interest you earn and a bill with your home address proving your residence in the community.
Federal vs. State Credit Unions
There are different types of credit unions that are distinctive in who governs them — one is a federal option that is under the umbrella of the National Credit Union Administration, offering protections similar to the FDIC. There are also state-operated credit unions that are governed by the state in which they reside. Some credit unions are even more specific, created to serve particular groups of people that may include a particular community, such as the military or employees of a company that contracts with a credit union.
Can You Have Accounts at a Bank and Credit Union?
Yes, you can have active accounts with both a traditional banking institution as well as a credit union. So, if you prefer to have a checking account with a traditional bank but a loan with a credit union or vice versa, there are no regulations saying you can't choose both options.
Is Online Banking Possible with a Credit Union?
Credit unions have many of the same features as traditional financial institutions, and many credit unions offer online banking. While all credit unions operate differently, most offer the opportunity to deposit checks, transfer money, pay monthly bills and see statements through an online portal. Credit unions also have physical locations and most people can become members of one within their local community, providing easy access to seek services in-person, too.
Are Credit Unions Safe?
Like traditional banks, credit unions are protected through a governing agency that insures the money you have deposited and transact with the institution. Whereas larger financial institutions are protected through the Federal Deposit Insurance Corporation (FDIC), credit unions are overseen by the National Credit Union Association (NCUA). All accredited credit unions are required to have NCUA insurance that guarantees your money in any event, up to $250,000 per banker per institution. These are the same caps as the FDIC insurance.
Interest Rates With a Credit Union
One of the major benefits of working with a credit union is that members typically enjoy higher interest rates than a larger bank might be able to provide. This is inclusive of both savings accounts as well as money markets and CDs (referred to as share certifications within a credit union). It's best to shop around to find the most competitive deal before choosing to bank with a particular institution.
How Personal Credit Is Affected by Credit Unions
Because "credit" is part of the name of a credit union, there is good reason to think that personal credit might be affected by having an account at one of these institutions. But that is not the case unless, of course, you are taking out a loan. Simply having a checking or savings account with a credit union will not affect your credit score or help build your score. But, opening a mortgage, car loan, credit card or home equity loan here will require a pull on your personal credit score, and paying it off on time will also help build that number.
Pros and Cons of a Credit Union
Pros
More personalized banking – Credit unions are not-for-profit entities that serve people in a particular community based on geography, trade or job field or employer. Because they are smaller and serve a smaller group of people than a traditional bank, credit unions offer more personalized services and attention.
Better interest rates – Unlike banks that are for-profit and serve shareholders, credit unions are there to serve their members, meaning they are generally more competitive with interest rates on savings accounts and share certificates, their term for CDs.
Financial wellness programs – As a not-for-profit organization, a credit union has the best interest of its members and community in mind and often offers financial wellness programs and workshops that focus on managing money, building good credit and other important financial matters.
Cons
Requires membership – To bank with a credit union, you must be a member of the branch. There are specific guidelines to be accepted, usually relating to where you live, what employer you work for or a community you belong to, such as if you are part of the military or a teacher. There also may be a nominal fee to be a member.
Limited locations and services – Because credit unions typically serve communities, there isn't the same national presence that larger financial institutions offer. It may be more difficult to find a local branch or ATM you can use, especially if you travel. As well, credit unions don't have the same technological infrastructure that banks do, so if you rely on mobile banking or more advanced features, you'll want to see what a credit union offers before joining.
Best Banks 2023
Best Checking Accounts of 2023
Best Online Bank and Neobank Savings Accounts of 2023
Methodology
To determine the Best Credit Unions of 2023, GOBankingRates looked at the following factors: (1) total assets as sourced from the NCUA; (2) number of branch locations as sourced from the NCUA; (3) minimum deposit to open a checking account; (4) checking account fee; (5) minimum balance needed in checking account to avoid fee; (6) checking APY; (7) minimum deposit to open a savings account; (8) minimum balance needed in savings to achieve APY; (9) savings APY; (10) minimum deposit to open a 12-month CD account; (11) 12-month CD APY; (12) 60-month CD APY; (13) customer service products offered (24/7 customer service and live chat with person); (14) Bauer rating (out of 5 stars); (15) products/services offered (auto loans, mortgage loans, credit cards, investment services and insurance); (16) average mobile app rating between the Android and Apple stores. All factors were then scored and combined, with the lowest score being best. Factor (15) was weighted 2 times, and factors (1), (2) and (13) were weighted 0.5 times. For all savings and checking account data, only the basic accounts/products offered at each institution were analyzed. Rates and fees are subject to change.
FAQs About Credit Unions
Although the basic idea behind a credit union can be simple to understand, there are still many common questions surrounding them. Here are the answers to some of the most frequently asked questions regarding credit unions.
What is the best credit union to be in?

Banking with a credit union is dependent on being accepted as a member, so the best one to utilize is one where you meet the requirements. Generally this relates to where you live, your employer or if you're part of a particular community like the military.

Can credit unions seize your money?

Credit unions operate like traditional banks when it comes to rights of the customer. The only time a bank or credit union can begin proceedings to seize assets is when you have defaulted on a loan or line of credit you have with them.

Do credit unions look at your bank account?

Like other banking institutions, credit unions may look at your financial history and banking activities in order to determine if they want to offer an account with their institution. If you are looking to take out a loan with a credit union, they will likely run a credit report like any other financial institution would do.

What are the risks of credit unions?

There is no risk of joining a credit union as it offers the same services and protections as a regular bank. Like larger banking companies that are protected and insured by the FDIC, credit unions have insurance through the NCUA.

Are credit unions just as safe as banks?

Like traditional banks, credit unions need to be insured in order to protect the money you deposit and transact through them. Whereas banks are insured by the Federal Deposit Insurance Corporation (FDIC), credit unions are protected through the National Credit Union Association (NCUA), insuring up to $250,000 per banker per institution, the same cap as the FDIC insurance.

Is credit union a hard pull?

Though "credit" is in the name of a credit union, they don't pull your credit report unless you apply for a loan or line of credit, such as a mortgage, auto loan or credit card, in which they need to verify your history.