PenFed Credit Union Review: Competitive Loan Rates
Find out if you're eligible for PenFed membership.

Brought to you by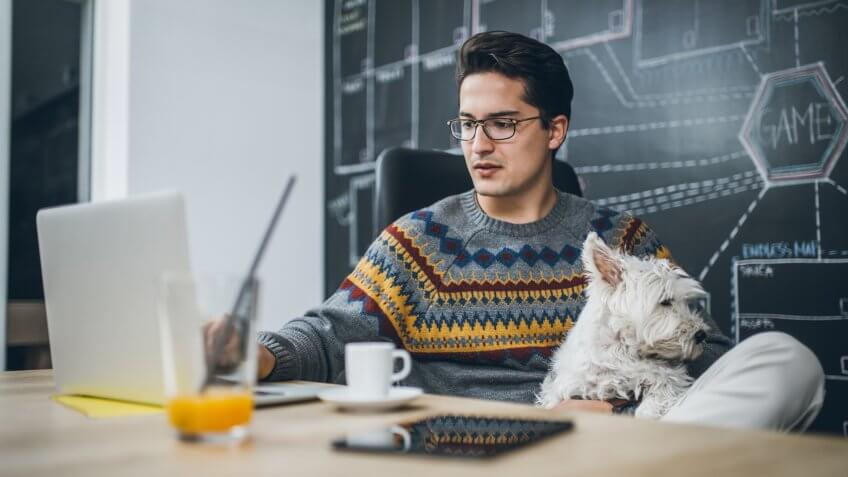 PenFed Credit Union is a federal credit union that offers a full suite of financial services for more than 1.7 million members in all 50 states, Guam, Puerto Rico, Okinawa and Washington, D.C. PenFed offers competitive rates on car loans and personal loans, as well as innovative credit card offerings and traditional banking services.
Check out this PenFed Credit Union review to find out why this could be the best credit union for you.
PenFed Credit Union Review
Here's an overview of some of PenFed Credit Union's popular products:
PenFed Personal Loans: You can take out a PenFed personal loan for a rate as low as 6.49% APR, depending on your creditworthiness, with loan amounts ranging from $500 to $25,000. Personal loans can be used to help with any financial need you have such as bill consolidation, or paying for a home improvement or a wedding. PenFed offers terms up to 60 months, and there are no origination fees.
PenFed Certificates: With a PenFed Money Market Certificate, you can earn up to 3.30% APY, depending on the term you choose. Terms range from just six months to seven years, so you can choose the certificate that works for your timeline.
PenFed Auto Loan Rates: PenFed provides drivers with competitive auto loan rates through its TrueCar buying service. New car rates start at 0.99% APR and used car rates start at 1.99% APR. You can also take advantage of some additional offers like cash back, which provides customers with an average savings of $3,383 off of MSRP and TrueCar Price Reports.
PenFed Credit Cards: With a credit card from PenFed Credit Union, members can earn cash back on their purchases. PenFed takes this a step further with its Platinum Rewards Visa Signature Card by giving members a $100 statement credit on the first $1,500 spent on the card within three months. PenFed offers several other cards to choose from, all of which cater to various customer preferences like low rates, no fees or travel rewards.
PenFed Mortgages: Convenience is also something that's plentiful at the credit union. PenFed offers many different mortgage loan options, including a 30-year fixed VA mortgage, a 5/5 adjustable-rate mortgage and a 30-year fixed traditional mortgage.
Read: Who Says 'Money Can't Buy Happiness?' Here are 12 Ways It Can
PenFed Membership Requirements
PenFed has a history of serving those in the armed forces, Department of Defense, Department of Homeland Security, military associations, eligible veterans and retirees, and their families. You might also qualify through membership in select organizations within its field of membership.
PenFed membership can be attained based on your employment, association membership, volunteerism or military affiliation. Membership is open to members of any of PenFed's affinity partners:
American Medical Association
American Red Cross
American Society of Military Comptrollers
Coast Guard Auxiliary Association
Military Officers Association of America
National War College Alumni Association
Navy League of the United States
Marine Corps League
United States Department of Energy
United States Army Warrant Officers Association
On top of access to banking products, PenFed members can enjoy member discounts, access to the PenFed advice center and financial hardship center, as well as a deployment guide — all of which can make banking a little bit easier, no matter your situation.
Know: What's the Difference Between Banks and Credit Unions?
PenFed Products and Services
PenFed offers a variety of financial products and services, including checking accounts, savings accounts, certificates, IRAs, credit cards, auto loans, mortgages, personal lines of credit, personal loans, bill consolidation loans and student loan refinancing.
The credit union's Access America Checking account offers rates as high as 0.50% APY, plus free transactions at over 68,000 ATMs. Customers looking to save can choose from a variety of accounts that fit their personal needs and goals, including savings accounts, money market accounts, share certificates and IRAs.
Those looking to open a credit card can choose from five different account options, all of which have no annual fee. The best card for you will depend on your credit card priorities, as PenFed offers cards with bigger rewards and higher rates, and low-rate cards.
PenFed also offers competitive personal loans, with no origination fees and rates as low as 6.49% at terms up to 60 months.
PenFed Credit Union Advantages
Every financial institution has its own appeal. Take a look at PenFed's advantages to help decide if it's a good fit for your personal finance needs:
Access to online and mobile banking
Free transactions at over 68,000 ATMs
A wide range of financial products and services
Low minimum requirement of $5 to open a savings account
Membership open to a variety of customers
Federally insured by the National Credit Union Administration (NCUA)
Why PenFed Might Be Right for You
If you meet eligibility requirements, PenFed Credit Union can be a good option for those who want to start to save, find competitive rates for auto, home and personal loans or are looking to open a new rewards credit card.
Rates are accurate as of Nov. 12, 2018.
Up Next: Lessons You Need to Learn From Today's Retirees
Laira Martin contributed to the reporting for this article.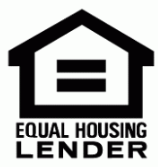 PenFed is federally insured by the NCUA.