What Credit Score Do You Need to Get an American Express Credit Card?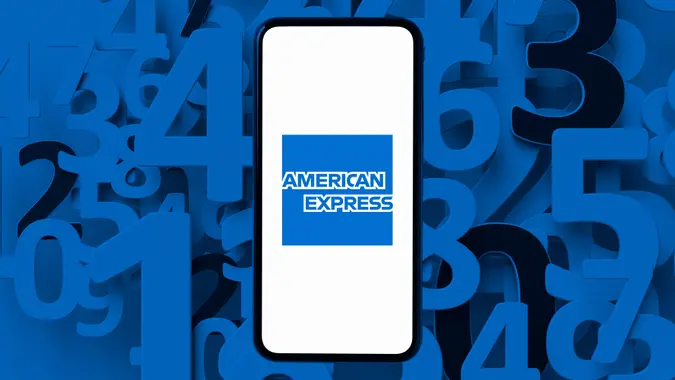 To get maximum benefits from a credit card, it's essential for applicants to choose a card offering the best rewards and privileges. For this reason, many people aim to qualify for an American Express® card ­as it offers access to premium perks.
This level of luxury isn't always easy to achieve, however. American Express credit cards are generally reserved for people that maintain a high credit score.
What Credit Score Is Needed for an American Express Card?
American Express groups credit scores into three categories. They consider both FICO and VantageScore credit scoring models in determining creditworthiness.
According to the credit score range chart listed on the American Express website, credit scores are broken down into the following levels:
Excellent: 781 and above
Good: 661-780
Fair to Poor: 661 and below
American Express Cards for Excellent Credit
An "Excellent" credit score offers applicants the highest possibility of having their application approved. That's because lenders are confident that people within this bracket will repay their debts. As a result, these applicants will be rewarded with the best repayment terms and interest rates.
With an "Excellent" credit score, one can apply for any American Express credit card, including the sought-after American Express® Platinum Card. This is American Express's top-tier card that comes with excellent rewards for lifestyle and travel.
The American Express® Gold Card is another preferred choice with great dining rewards and is usually reserved for people with a credit score of 680 or higher. 
American Express Cards for Good Credit
Those with "Good" credit scores still have a high likelihood of credit card approval, as long as other factors meet the acceptance criteria. However, these applicants won't receive terms as generous as those in the "Excellent" range.
With a credit score towards the higher end of the "Good" range, one can still apply for the premium American Express cards like the Platinum and Gold cards. Both cards have a minimum credit score requirement of around 680-700. 
With credit scores towards the lower end of the "Good" range, it may be better to apply for an entry-level or cash back card and focus on building a better credit score.
These include the Blue Cash Preferred® Card, the Blue Cash Everyday® Card and the travel-focused American Express Green® Card. These cards generally require a minimum credit score of 670, though some people report being approved with mid-600 scores.
American Express Cards for Fair to Poor Credit
People with "Fair to Poor" credit scores may find it challenging to receive approval for an American Express credit card. 
As with any credit card application, higher credit scores ensure a greater chance of application approval. So, applicants in this category are recommended to improve their credit before applying.
What Factors Are Considered for Credit Card Approval?
Many people think that credit card approval is solely determined by the credit score. While it's undoubtedly an important factor, it's not the only one. Banks usually consider a range of factors when approving credit card applications: 
Credit history
Number of open accounts
Account status
Overall financial responsibility
How Long Does It Take To Get Approved for an American Express Card?
The application process for an American Express card should only take around 10 minutes online. For eligible applicants, they can receive an instant credit card number immediately after approval of their online application. Otherwise, card holders have to wait three to five days after account approval for the physical card to be mailed.
If an application is denied, applicants may appeal the decision by contacting customer service at 1-800-567-1083.
How Do You Improve Your Credit Score?
American Express credit cards are not targeted at people establishing new credit or rebuilding poor credit. People whose applications have been rejected in the past or those who wish to increase their chances of approval may want to focus on building their credit score before re-applying.
Credit scores can be improved by:
Lowering debt-to-income ratio: Pay off smaller debts in full to lower the total amount of debt compared to total income. This shows lenders that a person is more likely to repay their debts. 
Lowering credit utilization: If a credit card is maxed out each month, this will lower the credit score. Aim for using a credit card to reach 30% of available credit before paying it off in full.  
Paying bills on time: Late or missed payments are two factors that may bring credit scores down.
Checking credit reports for errors: In some cases, incorrect information on a credit report can significantly affect the overall score. However, credit scores can be improved by resolving errors with the credit bureau.
Using a secured credit card: Secured cards are an excellent way to start for people with poor credit or those who are just beginning to build credit. Unfortunately, American Express doesn't offer secured cards. As a result, it may take time to build enough credit to apply for an American Express credit card.
Final Take
While American Express doesn't list their official credit score requirements, they tend to only approve applicants with good or excellent credit. People with lower credit scores are recommended to work on improving their credit score to increase their chances of qualifying in the future. 
FAQ
Here are some commonly asked questions about American Express credit scores.
Can I get an American Express card with a 600 credit score?

Based on American Express' judgment of credit ratings, it's unlikely that American Express will approve applications with a 600 credit score, as they classify these borrowers as "less likely to be approved for loans."
This falls into the "Fair to Poor" range. Applicants with credit scores in this range should focus on building credit by adopting responsible financial behaviors like paying bills on time and not taking on any additional lines of credit.

Can I get an American Express card with a 650 credit score?

It's also unlikely that American Express will approve applications with a 650 credit score. This score still falls into the "Fair to Poor" range. However, this falls in the upper end of that range. Applicants with an otherwise strong financial profile may still try to apply.

What FICO score does American Express use?

American Express lists the FICO scores they use to consider applications. Here's a quick breakdown of FICO credit ranges:

–

Exceptional: 800–850

–

Very Good: 740–499

–

Good: 670–739

–

Fair: 580–669

–

Very Poor: 300–579
Information is accurate as of July 13, 2022.
Editorial Note: This content is not provided by American Express. Any opinions, analyses, reviews, ratings or recommendations expressed in this article are those of the author alone and have not been reviewed, approved or otherwise endorsed by American Express.
All information about American Express card offers have been collected independently by GOBankingRates and have not been reviewed or approved by American Express. These offers are not available through GOBankingRates.