Awesome Credit Card Concierge Services You May Not Be Taking Advantage Of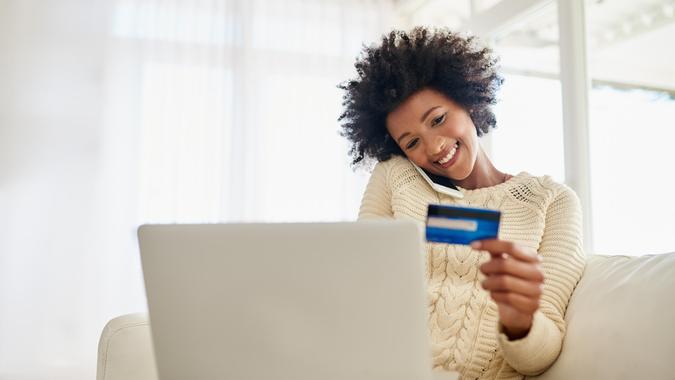 Peopleimages / iStock.com
Update: Some offers mentioned below may have changed or are no longer available. View current credit card offerings from our partners at CardCritics here on the issuer's website.
In the right kind of hotel or resort, a staff concierge will help you make reservations, get a car, buy gifts or arrange a visit to the spa or salon. With the right kind of credit card, you can get the exact same treatment. 
Read: 18 Reasons Why You Should Be Using Your Credit Cards More
See: The Top Purchases You Should Always Make With a Credit Card
Most credit cards do not come with a team of personal assistants — but some do. You'll pay for the service, but not always as much as you might think. If your current credit card isn't helping you save time and get things done, perhaps it's time for an upgrade.
Wait. My Credit Card Comes With Helpers? What Can They Do?
Premium concierge credit cards offer benefits that are unlike those you'll find in any standard rewards programs. In most cases, you can call on them 24 hours a day, seven days a week to farm out tedious tasks that you don't want to do yourself. That includes:
Booking airline tickets or hotel rooms

Making dinner or theater reservations

Reserving rental cars

Wardrobe shopping, personal shopping and gift shopping

Securing personal services like salon visits or pet sitters

Booking VIP events or other exclusive outings, like in-demand sporting events or hard-to-get dinner reservations — if you're willing to pay the price, that is.
They can't do anything unethical or illegal, and they can't do things that can't be done. If you call your concierge demanding two Super Bowl tickets on the 50-yard line for $30 each, for example, you'll get the same response that you would have gotten at the ticket box office — a resounding "no." 
Check Out: The Best Credit Card for Each Type of Spender
Learn: Surprising Uses for Your Credit Card Rewards
This All Sounds Expensive, Right? Often, but Not Always
Generally, cards that offer concierge services are marketed to well-heeled travelers and other wealthier cardholders who can afford the annual fees, which tend to be steep. The most exclusive concierge card in the world, the invitation-only American Express Centurion Black Card, comes with a $10,000 initiation fee and an annual fee of $5,000.
That — thankfully for mere mortals who might be interested — is an outlier. 
The vast majority of concierge cards let you move the decimal point back one place with annual fees between $500-$600. There are a few gems, however, that offer premium concierge services — although not as premium as the extraordinary perks that Centurion Black delivers — for a much more reasonable price. Chase Sapphire Preferred, for example, has an annual fee of just $95, which you could easily pay for a decent rewards card with no concierge services at all.
Travel Is Back: 10 Credit Cards To Consider for Travel Rewards
Bonuses Bonanza: Credit Cards Now Offering Major Bonuses For New Customers
Those fees cover the cost of the concierge services — you don't have to pay anything extra when you request assistance. Keep in mind, however, that whatever you buy will be charged to the card associated with the service, and big asks can cost big bucks.  
Is $5,000 or $500 or $95 worth the expense? That, of course, depends on what those numbers mean to you and your budget — but in all cases, concierge cards are only worth the expense if you actually use the service.  
Which Credit Cards Can Give Me a Personal Assistant?
According to Forbes, the following credit cards offer concierge services to cardholders who qualify:
American Express, Member FDIC
Delta SkyMiles Reserve American Express Card

Hilton Honors Aspire Card from American Express

The Platinum Card from American Express

Centurion Card from American Express
Explore: The Best New Credit Card Rewards Available — and Which Ones to Focus On
See: This Easy Trick Will Improve Your Credit Score and Avoid Late Payments
Capital One
Capital One SavorOne Cash Rewards Mastercard

Capital One Venture Rewards Visa Signature 

Capital One VentureOne Rewards Visa Signature

Capital One Walmart Rewards Card

Capital One Quicksilver Cash Rewards Mastercard

Savor Rewards from Capital One Visa Signature 
Chase
Chase Sapphire Reserve Visa Infinite

Chase Sapphire Preferred Visa Signature 

Chase Freedom Unlimited Visa Signature 

Disney Premier Visa Visa Signature 

Disney Visa Signature

IHG Rewards Club Premier Credit Card

IHG Rewards Club Traveler credit card

Starbucks Rewards Visa Signature

Southwest Rapid Rewards Priority Visa Signature 

Southwest Rapid Rewards Plus Visa Signature 

Southwest Rapid Rewards Premier Visa Signature version

United Club Infinite Card Visa Infinite

United Explorer Card

British Airways Visa Signature Card

Aer Lingus Visa Signature card Iberia Visa Signature Card

Amazon Prime Rewards Visa Signature Card

AARP Credit Card from Chase Visa Signature 

Marriott Bonvoy Boundless Credit Card

Marriott Bonvoy Bold Credit Card

The World of Hyatt Credit Card
Discover: The 6 Best Store Credit Cards Worth a Spot in Your Wallet
Learn: Why It's Time to Break Up With Your First Credit Card
Citi
American Airlines AAdvantage MileUp Card World 

Citi / AAdvantage Platinum Select World Elite Mastercard

Citi / AAdvantage Executive World Elite Mastercard

Costco Anywhere Visa Card by Citi World 

Citi Double Cash Card World 

Citi Premier Card World 

Citi Diamond Preferred Card World 

Citi Rewards+ Card World 

Citi Prestige Card
Luxury Card
Mastercard Gold Card

Mastercard Titanium Card

Mastercard Black Card
U.S. Bank
U.S. Bank Altitude Reserve Visa Infinite Card
More From GOBankingRates
Last updated: June 18, 2021
All information about American Express card offers have been collected independently by GOBankingRates and have not been reviewed or approved by American Express. These offers are not available through GOBankingRates.