As Americans Become More Reliant on Credit Cards, Here's How To Avoid High Balances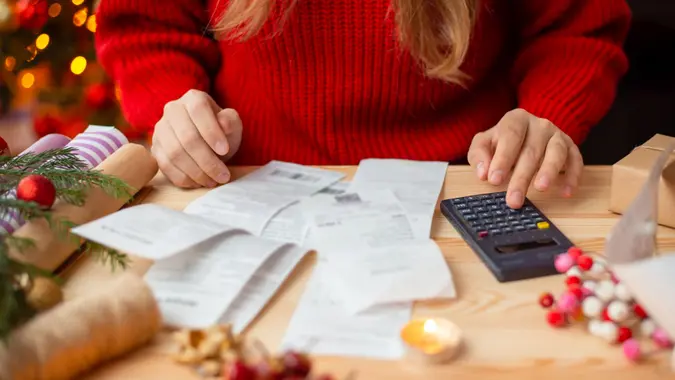 Vitalii Petrushenko / Getty Images/iStockphoto
Credit card debt in the U.S is piling up. According to a recent report from TransUnion, bank card balances reached a record high of $866 billion in the third quarter of 2022, accounting for a year-over-year increase of 19%. The holidays certainly didn't help matters. A LendingTree report found that 35% of Americans took on holiday debt. The amount of debt incurred rose 24% over 2021, averaging $1,549.
See: 9 Costco Brand Items That Aren't Worth the Money
Discover: 3 Easy Tips to Turn Your Credit Woes into Wows
Powerball Jackpot: Best and Worst States for Winners
How can Americans best navigate this mountain of credit card debt? LendingTree chief credit analyst Matt Schulz recommends getting a 0% balance transfer credit card. In a LendingTree blog post detailing the survey results, Schulz wrote, "It may seem weird to fight card debt by getting a new card, but balance transfer cards can be an absolute godsend for debtors."
By getting a 0% balance transfer credit card, you can transfer higher-interest credit card balances without incurring interest charges during the promotional period, which can last up to 21 months, according to LendingTree. During that time, you can focus on making one monthly payment and paying down the debt faster and more easily.
However, it's essential to do your homework and research cards. 
Take Our Poll: Do You Think Student Loan Debt Should Be Forgiven?
Want To Lower Your Credit Card APR? Consider Simply Asking (You Have a 70% Chance of Success)

"You'll need good credit to get one, and there are fees, deadlines and restrictions to know about," Schulz wrote, "but they can be an amazing deal."
More From GOBankingRates