Dave Ramsey: 2 Reasons To Stop Using Credit Cards for Points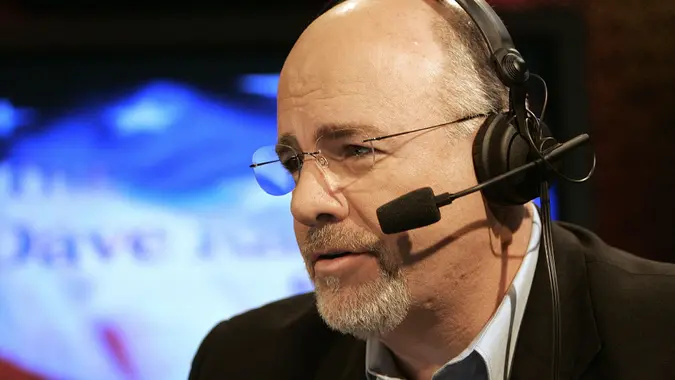 When your money is tied up in monthly debt payments, you work hard to make everyone else rich. Money expert Dave Ramsey tweeted this sentiment along with a video sharing how excessive credit card use keeps you from building wealth. 
Ramsey said the millionaires he's spoken to over the years didn't break through financially because of their credit card points. They became millionaires because they saved and invested their income. If you think your credit cards are helping you get ahead of your finances via cash back, rewards and points, think again. Here's why you might want to stop using credit cards for points.
Dangers of Credit Card Points
Credit card points work the way you think they would. Depending on the terms of your credit card, you can earn points with every purchase or transaction you make using this credit card. Eventually, these points can be put toward a reward, like cash or airline miles. 
However, to reach rewards you need to spend a lot of money. The more money you spend, the more points you earn and the more you'll be able to put these points toward a reward.
Increased Spending
According to a blog post from Ramsey Solutions, increased spending is one of the dangers of credit card points. If you want to get rewards, you need to spend money to get points. This means putting more of your money toward buying things you might not need, but need to buy so you can earn points and get rewards.
If you can't pay off the card every month, you may start carrying a balance and find yourself getting stuck in credit card debt. In addition to carrying a balance, you'll also rack up interest and ultimately wind up paying back more money than you spent.
Points Expire
You won't be able to collect a ton of points and store them up for a rainy day. Some points expire just after 18 months, according to Ramsey Solutions. If you don't use it, you will lose it.
One note in the Ramsey Solutions blog post to pay attention to is the possibility of losing points. Depending on your credit card policy, you may lose some or all of your points if you miss a credit card payment or your card is flagged for inactivity. 
Are the Rewards Really Worth It?
How closely do you read the fine print for the rewards? The Ramsey Solutions blog post uses the example of airline miles as a reward. While it may sound like a good deal to get a free flight, think about the amount of money you need to spend before you can cash in on this freebie. You might find you're spending more money than the flight ticket was worth. 
Even when you do finally earn this flight as a reward, it might come with other strings attached. According to Ramsey Solutions, you'll still need to pay taxes and fees since these aren't covered by travel miles. You might also find you have limited seating options due to earning the flight via travel miles or you cannot redeem the flight due to blackout travel dates. Review the fine print again and consider whether the reward is worth the spending necessary to reach it.
More From GOBankingRates