How To Pick the Right Credit Card for Your Spending Habits

9 min Read
Update: Some offers mentioned below may have changed or are no longer available. View current credit card offerings from our partners at CardCritics Here or on the issuer's website.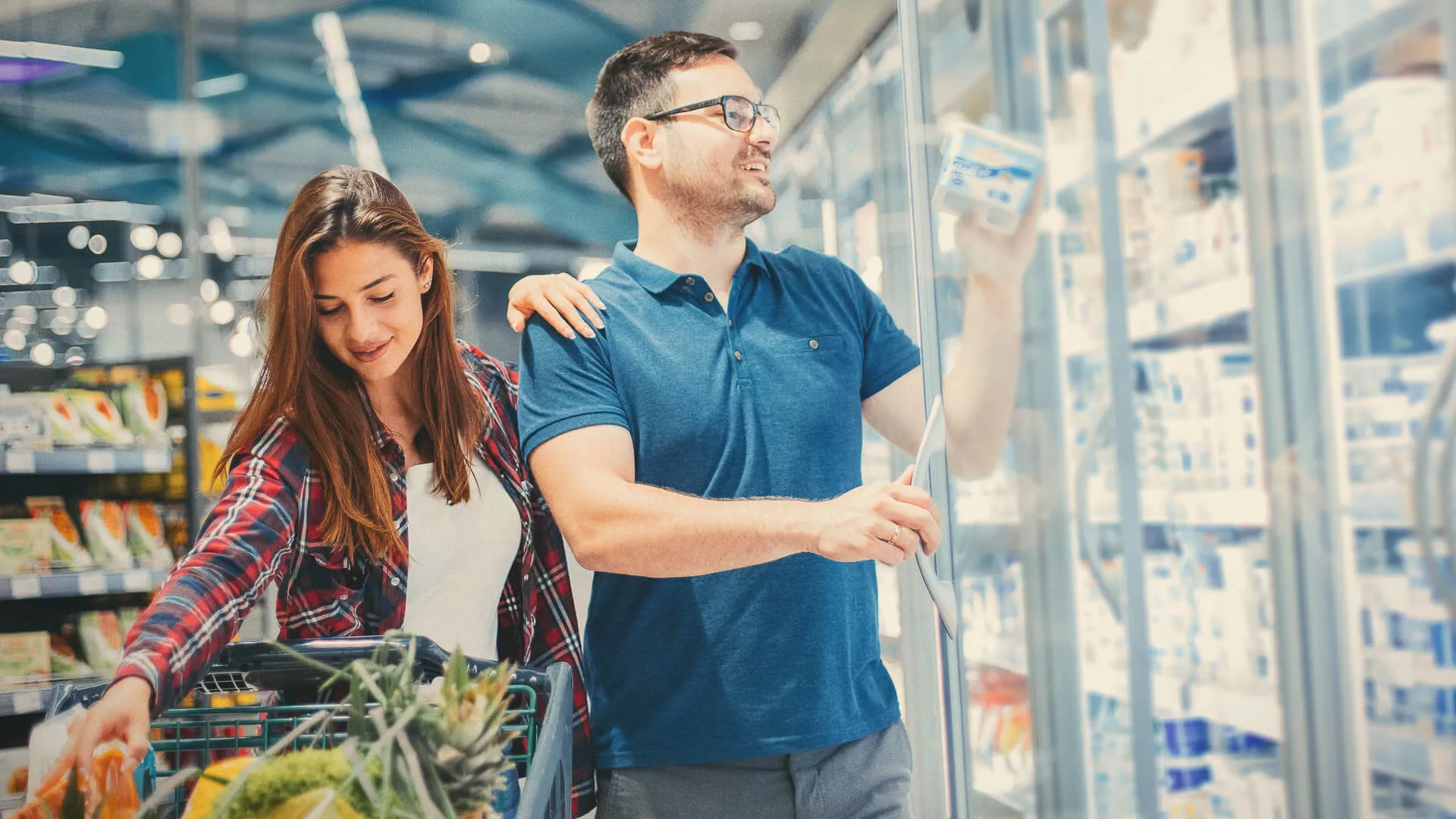 It's hard to imagine that anything you shop for comes with more options, choices and variations than the very thing it is you use to shop in the first place — credit cards. A single bank might offer 10 different cards, each with different rates, rewards, bonuses and penalties. Trudging through them all would be nearly impossible — luckily, it's not necessary. 
Find Out: 90-Second Moves To Raise Your Credit Score 200 Points
Credit Score: 10 Things to Do Now If You Have a 500 Credit Score
You can narrow down your options simply by answering a few questions about yourself, your spending habits and your lifestyle. No one card is right for everyone, so to find the little plastic rectangle that's a perfect fit for your wallet, GOBankingRates outlined 10 strategies for 10 different kinds of spenders. Here's how to shop for a credit card if…
Last updated: Aug. 17, 2021
…You Use It for Everything (Including Bills)
If you can only have or only want one credit card, it should be one that's simple, efficient and free. That calls for a flat-rate cash-back card that doesn't require you to keep up with rotating categories, doesn't have an annual fee and delivers unlimited cash back that never expires for every single purchase with no exceptions — except balance transfers — even when those purchases are bills or subscriptions. 
There are two heavyweights that check all those boxes: 
Citi® Double Cash:

Long considered the best flat-rate card on the market, Double Cash pays 2% cash back on every purchase — 1% when you buy and 1% when you pay.

Wells Fargo Active Cash® Card:

Giving Double Cash a run for its money, this card also delivers unlimited 2% cash back
…Your Main Expense Is Travel
If you're a frequent traveler, choosing the right card is more involved than it is for an all-the-time flat-rate card. According to CNBC, you have to look not just at cash back, but the bevy of other perks that travel cards tend to offer — everything from extra bags to free lounge access.
There are a lot of good travel cards, but "good" is guaranteed only if your spending and traveling habits fit the bill. Ask yourself the following questions: 
Will you spend enough money during the introductory period to unlock the bonus points/miles that most travel cards offer? 

Will you use the card and its perks enough to justify the annual fee? 

Does the card offer extra points in categories you care about like dining or gas?
…You're a Big Online Shopper
If you're truly a one-card kind of person who's also an avid online shopper, your all-the-time flat-rate card will suffice — but you could do better. First thing's first. Do you have a favorite e-commerce haunt? If so, it's likely that it has a corresponding card. If it's Amazon, for example, the Amazon Rewards Visa Signature Card — and its 5% cash back — is a no-brainer. Likewise for the Costco Anywhere Visa. Even if you don't have a website-specific card, keep in mind that brands like Southwest, Chase and American Express, Member FDIC, have online portals that let you earn extra points, miles and other rewards when you shop online.
Online Shopping: 23 Secret Ways To Save Money on Amazon
…You're a Diligent Saver
If banking money is what makes you smile, you're going to want to find a card that gives you the absolute most bang for your buck in terms of cash back, even if it means jumping through a few hoops. The best-in-class Citi® Double Cash and Wells Fargo Active Cash® Card deliver 2% cash back with effortless simplicity. The most committed savers, however, might forgo that simplicity if it means squeaking out a little more cash back. 
If you join Alliant Credit Union, for example — membership is open to just about anyone — you're eligible for the Alliant credit card. You have to open an Alliant checking account and meet all the requirements, but if you do, you can score unlimited 2.5% flat-rate cash back — unrivaled in the industry.
…You're Feeding a Big Family
If groceries gobble up the lion's share of your budget, you need to be on the lookout for a card that gives you the most cash back at the supermarket with as few restrictions and as many perks as possible. For example, Prime members know that the Amazon Rewards Visa Signature Card delivers an impressive 5% cash back at the grocery store — but only if that grocery store is Amazon-owned Whole Foods. A person responsible for filling lots of hungry mouths might be wiser to hold out for American Express Blue Cash Preferred. It delivers an unheard-of 6% back on grocery purchases from U.S. supermarket (up to $6,000 in purchases a year, then 1%) plus a whole bunch of sweet perks no matter where you shop.
Be Aware: 50 Terrible Ways To Try and Save Money
…You're a Commuter
If you feel like you live in your car, you need a credit card that takes that pain out of the pump — that's more important now than ever with gas prices rising throughout the summer. The previously mentioned American Express Blue Cash Preferred, for example, gives not just 6% cash back on groceries (up to $6,000 in purchases annually, then 1%) but a hefty 3% back on gas, as well. That's a good one-two punch for families and commuters alike — but a better option might be hiding in plain sight. If you're a member of Sam's Club, for example, it's likely you have a Sam's Club Mastercard in your wallet. If so, it gives you an impressive 5% cash back on gas — anywhere, not just at Sam's Club.
Helpful: 101 Easy Ways To Save Money Daily
…You Live To Dine Out
If restaurants account for a big piece of your monthly spending pie, you're in luck. Several cards offer cash back on dining with no annual fee. Among the best are Capital One SavorOne, Bank of America Customized Cash and Chase Freedom Unlimited — although there are others. Since you know you can get those perks with several cards, the smart way to shop is by comparing the back-bench benefits. The Bank of America, Member FDIC, card, for example, lets you pick which categories earn the most points.
…You're Hyper-Organized
If you're willing to put in a little work for extra cash back, you can do much better than even the very best flat-rate cards, which top out at 2.5% but only for some credit union members. If you can keep up with the categories, the rotating rewards and the required spending minimums, you can haul in 5% on all your big spending categories all year long. 
The top rotating category spending cards are Chase Freedom Flex, Citi Custom Cash, Discover It Cash Back and U.S. Bank Cash+ Visa Signature. Each gives 5%, but each comes with different requirements, different introductory APRs, different sign-up bonuses, etc. If you're organized enough to make this kind of card work for you, don't start throwing darts now — read the fine print before you choose.
Check Out: 37 Life Hacks That Will Save You Money
…You Appreciate a Helping Hand
If you're willing to pay annual fees that would make the average cardholder shiver, you can get a card that comes with a team of personal assistants. Concierge cards are rarely cheap, and the truly elite cards could bankrupt a mere mortal. American Express Centurion Black, for example, is an invitation-only card with a $10,000 initiation fee and a $5,000 annual fee. In most cases, however, you'll pay about $500-$600 a year. Those fees let you call in asks like securing tickets to concerts or sporting events, buying gifts or organizing travel arrangements. Like rotating category cards, shopping for concierge cards is all about reading the fine print and understanding the many available rewards and what you have to do to earn them before you sign.
…You're Willing To Pay For Perks
It's not just concierge cards. Many credit cards charge annual fees. Some cardholders reject them outright, which is fine — but it can be wise to keep your mind open. The bank isn't necessarily trying to game you. Annual fees buy you things like bonus travel miles or perks like free checked bags, a complimentary hotel stay once a year or no foreign transaction fees.
There is no one right way to shop for cards with annual fees except to follow the most basic formula of all: If you'll use the perks enough to justify the annual fee, it's the card for you. If not, keep shopping.
More From GOBankingRates
All information about American Express card offers have been collected independently by GOBankingRates and have not been reviewed or approved by American Express. These offers are not available through GOBankingRates.
The information related to Chase cards was collected by GOBankingRates and has not been reviewed or provided by the issuer of these cards. Product details may vary. Please see issuer website for current information. GOBankingRates does not receive commission for these products.
About the Author