How To Use a Credit Card: Breaking Down the Basics of How Credit Cards Work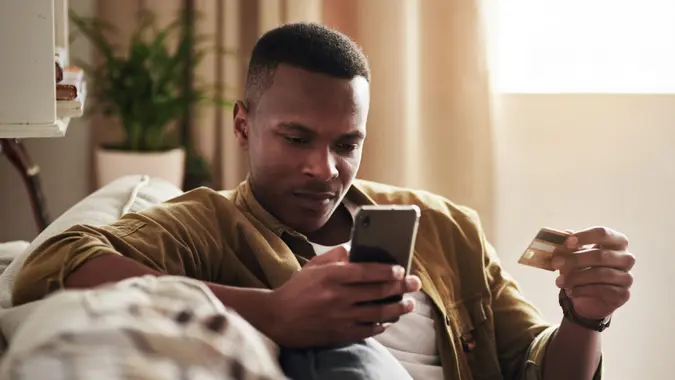 PeopleImages / Getty Images
Whether you are new to the world of credit cards or have been using them your entire life, there's likely some questions you have about how exactly they operate. As simple as these questions might seem, they're important to fully understand, because improperly using a credit card can cost you lots of money and even cause damage to your credit score. Here's a simple overview of how credit cards work and what you should watch out for in terms of using them properly.
Follow: 19 Ways To Tackle Your Budget and Manage Your Debt
Check Out: 10 Credit Cards To Consider for Travel Rewards
How Do Credit Cards Work?
A credit card is essentially a short-term loan you take out from a bank. If you pay it back before the grace period ends, which is usually about 20 days after your statement comes out, you won't have to pay any interest. However, if you extend the loan longer than the grace period, the bank will start charging you interest. 
How Much Interest Does My Credit Card Charge Me?
The amount of interest your card issuer charges is up to them, although they have to disclose it to you. According to the St. Louis Fed, the average rate on all cards is 14.54%, but your issuer may charge more or less. Charges accrue on balances that are unpaid after the grace period expires. Since the grace period usually runs about 20 days after your statement date, you might not have to pay off any charges you make on the card for 40 days or more from the date you make them.
Find Out: Why It's Still Better To Use Your Credit Card Over Your Debit Card
Do I Have To Pay My Balance in Full Every Month?
You aren't required to pay off your full credit card balance when you receive your statement, but you are responsible for paying at least some of it. Credit card companies usually refer to this amount as the minimum balance due, and it typically runs about 1%-3% of your outstanding balance. If you don't pay at least the minimum due, your card issuer will report your payment as late, and you'll get dinged on your credit report. Additionally, you'll be assessed a late fee, and your card interest rate can skyrocket to a so-called "penalty rate," which often approaches 30%. 
Are There Other Costs To Using a Credit Card?
In addition to interest rates on unpaid balances, some credit cards charge an annual fee. Typically, cards charging a fee provide additional features and benefits, such as rewards points, free baggage and lounge passes on airlines or points multipliers for spending in certain categories, such as groceries or streaming services. You'll have to do your own math to see if the rewards you receive outweigh the cost of owning these types of cards. 
Helpful: 13 Credit Cards That Every 30-Something Should Consider
How Does a Credit Card Build My Credit Score?
Responsible use of a credit card over time can be a tremendous help to raising your credit score. The largest single component of the industry-standard FICO credit score is your payment history, meaning the longer you can make on-time payments, the higher your score should go. Keeping your outstanding balances low will also serve to boost your credit score. 
Tips for Using a Credit Card Responsibly
Proper use of a credit card can be convenient, provide great rewards and help build a healthy credit profile over time. But it's important to use credit cards responsibly, as they can lead to financial difficulties if not managed properly. Here are some quick tips to help keep your credit card use in line:
Only spend what you can afford to pay off

Even if you can't pay all your balances in full, pay off as much as you can to keep your balances low

Don't close old accounts (unless you never use them and they charge an annual fee); the age of your accounts can help boost your credit score as well

Remember that you can choose which card accounts you open, so find those with the features and benefits most applicable to your lifestyle and don't settle for high-fee, high-APY cards
The bottom line is that credit cards can provide you with lucrative rewards and help make your financial life easier to manage. But overspending or neglecting your payment terms could lead to spiraling interest costs and even bankruptcy if you can't keep up with your rising balances. 
More From GOBankingRates
Last updated: Oct. 11, 2021