4 Payment Methods That Are Better Than a Credit Card When Shopping Online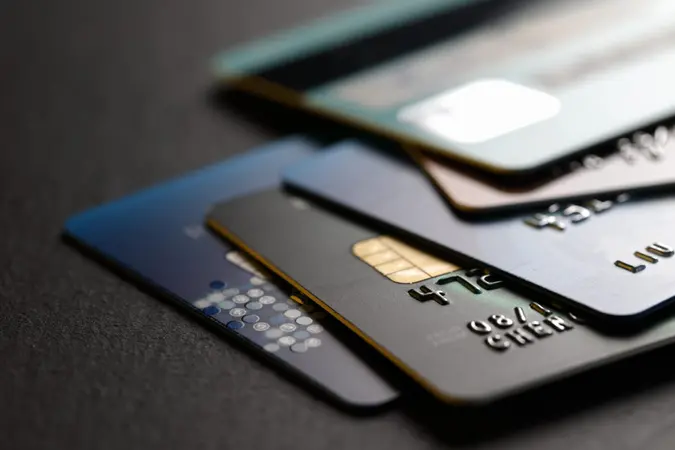 bernie_photo / Getty Images/iStockphoto
With the plethora of special sales events retailers are offering, including the upcoming Amazon Prime Big Deal Days, experts warn against credit card fraud. Some even argue you should avoid using them at all costs when shopping online.
And the numbers speak for themselves: there will be 150 million fraud victims in 2023, up from 127 million in 2021, according to Security.org. What's more, an increasing number of Americans have been victimized multiple times: in 2022, 44% of credit card users reported having two or more fraudulent charges, up from 35% in 2021.
Guy Bauman, CMO and co-founder of consumer digital life security and privacy app IronVest, deemed using a credit card online akin to rolling the dice in Las Vegas — you can't guarantee yourself against a hack or data breach.
"The more you transact online without using your credit card information, the safer your money will be," said Bauman.
He added that ahead of events such as Amazon Prime Big Deals Day and with consumers racing online to get the hottest deals, "unfortunately, this means that online fraudsters will also be coming out of the woodwork."
"Of all the private information that fraudsters want to get ahold of, nothing makes for an easier win than your credit card number and CVV code. If they can get a hold of these two things, they can wreak havoc, drain your accounts, and disappear back into the web without a trace, he said.
Here are some ways he recommended to sidestep using your credit card.
Masked or Virtual Credit Cards
According to Bauman, the most effective, secure and convenient way for consumers, by far, is to use masked credit cards or virtual credit cards. These "mask" your real credit card information whenever you shop online, allowing you to make purchases without ever disclosing your real credit card information.
"The way they work is a payment security provider – like IronVest – issues a virtual card complete with a unique card number and security code, making the virtual card completely untraceable to your original information," said Bauman. "The ultra-convenient aspect of masked cards is that you can set the value of them and even make them single-use."
He added that if a hacker gets a hold of your masked credit card information, they will be left with credit card information that doesn't work and you won't have to go through the hassle of canceling your actual credit card and monitoring for any additional fraudulent activity.
Prepaid Debit Cards
Another option is prepaid debit cards, but they are less convenient than masked credit cards.
These are issued by banks and other financial institutions and you can usually purchase them in the same place that you buy gift cards at supermarkets and major retail stores, he said.
"There's no borrowing from the banks required here, as you load these cards the exact same way you would a traditional gift card," added Bauman.
He noted, however, that if you use this method, make sure you skip out on reloadable debit cards, as these typically require more of your personal information, don't allow you to remain anonymous and can be traced back to you by savvy scammers.
Paysafecard
Next on the list is using a Paysafecard, a platform similar to using prepaid cards and which acts like a cash voucher.
To keep your personal information safe, you can pay for these cards with cash and preload the card with specific cash denominations.
"If you're going to make a large online purchase – like a television you've been eyeing to drop in price on Prime Day – you can even link up multiple different Paysafecards to cover the bill," he said. " So long as you pay for the Paysafecard in cash, there's no way for a scammer to track your information down."
Bauman noted, however, that the downside to this method is that there might be some additional fees and not all vendors accept the Paysafecard — although Amazon does in most countries if you're planning on using this method ahead of Amazon Prime Big Deals Day.
Amazon Cash
Finally, you have Amazon Cash as a method to skirt around using your actual credit card information.
"To use this method, you need to activate it within your Amazon account and you can bring your own unique barcode with you to participating retail stores that allow you to load cash," said Bauman. "This allows you to load up to $500 and shop on Amazon without ever entering your credit card information."
The obvious drawback is convenience, he added, as you'll have to make your way to a participating store to load your account before you can safely make a cardless purchase.
More From GOBankingRates