Tropical Financial Credit Union Offers 3 Visa Cards With Different Perks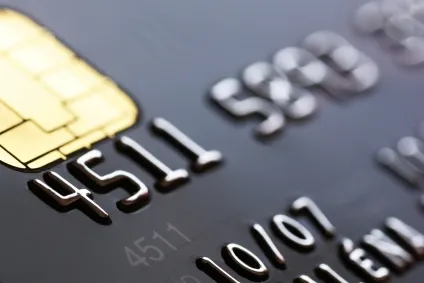 Before you apply for a credit card, it's important that you know yourself and your spending habits. All credit cards work the same way, but they don't all have the same features and terms. Some cards are designed for those who use credit on a daily basis, whereas other cards are a better match for the occasional user. If you don't completely understand your options, you might pick any card, to your disservice.
"Consumers might see credit card offers for 0% APR for 12 to 18 months, but on those offers if they are late they not only lose the introductory rate but whatever balance they have reverts to a much higher rate, often 20% or higher," said Amy McGraw, vice president of marketing for Tropical Financial Credit Union. "When consumers understand how banks work it, the deal on credit cards is much better at a credit union. The maximum rate we can charge is 17.99%, whereas banks can push near 30%."
Tropical Financial Credit Union takes the guess work out of the selection process. With three credit cards to choose from, there's a card that's perfect for your situation.
3 Credit Card Options at Tropical Financial Credit Union
1. VisaPlatinum Credit Card
This credit card is a right fit if you carry a balance from month to month. Enjoy 0% APR on purchases and balance transfers for the first six months, and then a standard APR as low as 8.99% thereafter. Not only does this credit card feature a low, competitive rate, you'll also enjoy a lack of annual fees, balance transfer fees and over-the-limit fees.
2. Visa Platinum Rewards Credit Card
Do you like earning rewards? If you prefer paying with credit, Tropical Financial Credit Union's Visa Platinum Rewards credit card is the perfect match for your wallet. Enjoy 0% interest on balance transfers and purchases for the first six months, plus you'll earn one reward point for every dollar you spend with the card.
The APR will vary thereafter, but can be as low as 9.99%. If you have a large purchase to make or bill to pay off soon, this card offers an incentive: charging $3,000 to your credit card within the first 90 days will earn you 10,000 bonus points that you can redeem for $100 cash back. Redeem your points for merchandise, gift cards, travel and more. There are no annual fees, balance transfer fees or over-the-limit fees.
3. Visa Platinum Secured Credit Card
The credit union's secured credit card might be your best bet if you've been turned down for other cards due to poor or no credit. Your security deposit acts as collateral, which makes it an easier card to qualify for if you're establishing or rebuilding your credit history. And since Tropical Financial Credit Union reports to the major credit bureaus, paying your credit card off on time adds positive activity to your credit report, which can increase your credit score. Get a Visa Platinum Secured credit card at a rate of 14.99% APR with no annual fees, no balance transfer fees or over-the-limit fees.
Applying for a Tropical Financial Credit Union Visa Card
Every credit card offered by Tropical Financial Credit Union includes card-member perks, such as travel accident insurance, trip cancellation protection, travel emergency assistance and an auto rental collision damage waiver. Whether you're looking to get a rewards credit card or establish credit, visit the credit union's website to learn more and complete your application.
Tropical Financial Credit Union is a GOBankingRates client.