5 Best Credit Cards for Rebuilding Credit in Dallas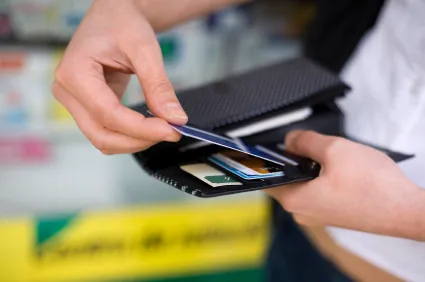 Update: Some offers mentioned below may have changed or are no longer available. View current credit card offerings from our partners at CardCritics here or on the issuer's website.
With so many cards on the market, it can be hard to know which Dallas credit card you should apply for. Whether you are looking for a low rate card to transfer your existing balance, or a card that offers rewards and cash back on your spending, choices abound. Here's a roundup of the five best credit cards for Dallas residents to consider.
5 Best Credit Cards to Improve Your Credit
Dallas Cowboys Extra Points Credit Card
Can't get enough of the Dallas Cowboys? Then the Dallas Cowboys Extra Points Credit Card might be for you.
You'll earn two points per $1 spent on NFL or team in-stadium purchases and at the Pro Shop, while all other purchases attract one point per $1 spent. There's no limit to the number of points you can earn, so you'll be able to redeem your points without hassle.
Points can be redeemed for VIP NFL experiences, game tickets or cash-back statement credits on travel or any purchase of $25 or more. As a bonus, you'll get 20 percent off every purchase at NFLShop.com.
This card also comes with a signup bonus. Earn 10,000 bonus points after $500 in purchases, which can be redeemed for $100 cash-back statement credit.
The Dallas Cowboys Extra Points card has no annual fee, an APR as low as 14.99% and requires only average credit to get approved, so it's perfect for Dallas residents looking to rebuild credit.
Related: 5 of the Best Credit Card Offers with the Absolute Best Sign-Up Incentive Programs
Southwest Airlines Rewards Plus Credit Card
If you're a regular traveler, then the Southwest Airlines Rapid Rewards Plus Visa card is a great option for you.  The Dallas-based airline company currently offers a 50,000 points bonus after spending $2,000 within the first three months of opening the account. That's enough for two round-trip flights on most Southwest Airline routes.
You'll also earn one point for each $1 transferred from an existing credit card in the first 90 days, up to 10,000 points. And you'll get two points per $1 spent on Southwest Airlines and AirTran Airways purchases, two points per $1 spent on Rapid Rewards Hotel and Car Rental Partner purchases, and for everyday purchases you'll get one point per $1 spent. There's no limit to the number of points you can accrue.
You will also receive a 3,000 points bonus on the first and subsequent anniversaries, and great discounts and benefits when booking Southwest Airlines flights. Applicants should note that the card has an annual fee of $69.
GO Federal Credit Union Visa Card
If you are looking to transfer your current credit-card balance from a high rate card then the GO Federal Credit Union Visa card is a great choice. You can take advantage of the low introductory offer of 7.75% APR on balance transfers for the life of the balance, with no balance transfer fee.
The GO FCU Visa Card also offers a competitive, ongoing rate from 9.99% APR, and no annual fee or cash advance fee. You can also use the GO FCU Visa card to restore credit or establish credit through its 'Share Secured' program.
A 'Share Secured' card can give you the convenience of a credit card while establishing credit by securing your credit card limit against funds in your savings account.
Bank of Texas Visa Signature Bonus Rewards
The Bank of Texas Visa Signature Bonus Rewards card offers Dallas residents a no-annual-fee card with a great rewards program. You'll earn one point for every $1 you spend on the card, and each month you'll automatically receive a bonus 25 percent on all points earned.
The Bank of Texas Signature Bonus Rewards card comes with an introductory offer of 0.00% APR on purchases and balance transfers for the first six bill cycles. After that a variable APR of 9.99% to 20.99% applies. And with no annual fee, this card is a great choice for Dallas residents looking to rebuild credit, pay off an existing balance and earn rewards.
Greater Texas Credit Union Credit Card
The Greater Texas Union Credit Card is a great option for Dallas residents, with no annual fee and 25-day interest-free period on purchases. Rates vary between 9.75% to 18.00% APR, depending on your credit score and the card that you select. The Visa Classic card comes with travel insurance and baggage delay coverage, making it a great option for the occasional traveler.
The Greater Texas Credit Union also offers a 'Share Secured' option from Visa, which allows you to use your savings on-hand as leverage against your credit card limit. Cardholders also get access to the great service and member products associated with a local credit union.
The information related to Southwest Rapid Rewards Plus was collected by GOBankingRates and has not been reviewed or provided by the issuer of this product/card. Product details may vary. Please see issuer website for current information. GOBankingRates does not receive commission for this product.