5 Best Credit Cards for Rebuilding Credit in Cincinnati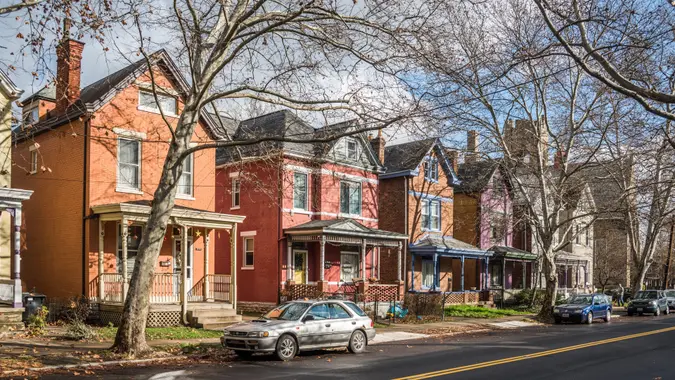 Concrete Imaging / Shutterstock.com
It happens. Sometimes, we might be saddled with bad or zero credit to our names. It could be caused by poor financial choices in the past, or just minimal credit history. Unfortunately, in today's competitive banking world, few financial providers are willing to extend a line of credit to anyone who might be considered a risk, even when one has good financial habits.
While Cincinnati ranks a respectable 48th in the nation for saving money, there's still good reason for residents to discover a way to improve their finances and credit. Fortunately, there are solutions that help showcase your creditworthiness and rebuild your credit history at the same time. Take a look at these credit-repairing credit cards.
Build Credit with These Cincinnati Credit Card Options
1. Capital One Secured MasterCard
One of the most popular go-to cards for starting or rebuilding credit is the Capital One MasterCard. It's a simple, no-frills credit card, offering an APR of 22.9% and a low $29 annual fee. Credit limits depend on your credit history — it can start as low as $49 and increase to $200, though you can raise that limit by depositing more money into your account.
Related: Top Four Best Credit Cards to Build Credit Fast
2. New Horizons Credit Union Secured VISA Card
Cincinnati's own New Horizons Credit Union offers a secured VISA card, giving you the power to rebuild tarnished credit or build from scratch. Credit limits on this card range from $250 to up to $2,000. New Horizons Credit Union makes this promise to members: "Make all your payments on time, improve your credit and you'll be able to apply for an unsecured VISA." This card is intended to get members back on track financially.
3. Cincinnati Central Credit Union Secured MasterCard
Cincinnati Central Credit Union also offers members looking to rebuild or establish credit a secured MasterCard. Like its unsecured VISA Platinum and traditional MasterCard, this card is secured by a card holder's own funds, meaning that their own deposit determines what their credit limit will be. Open this card, make timely payments, and qualify in time for one of Cincinnati Central Credit Union's unsecured credit options.
4. BankAmericard for Students
From Bank of America, this card is designed for students who are starting to build their credit history. There's a 0% APR for the first 15 billing cycles — afterwards, a variable rate of 10.99 to 20.99% applies. There are no annual fees, plenty of mobile banking features, and a fixed payment due date so you'll never miss or be late replenishing your card.
5. Cincinnati Police Federal Credit Union Secured VISA Platinum
The official Cincinnati P.D. credit union's version of a secured credit card comes with a very impressive 17.99% APR, which beats out the popular Capital One card. There are no annual fees, and the card comes with a built-in credit limit of $5,000. Unlike other secured cards, this one helps you rebuild your credit with other perks akin to unsecured cards; some include $200,000 in travel accident insurance, $2,500 in emergency dental and medical expenses while traveling, and rental car collision and theft protection.
Every city has its banking products tailored for its residents, and in Cincinnati these credit card options are perfect for anyone looking to repair or build their credit — or even for people with good credit who want a simple, basic line of credit.