20 Mindless Ways You're Putting Your Identity at Risk Every Day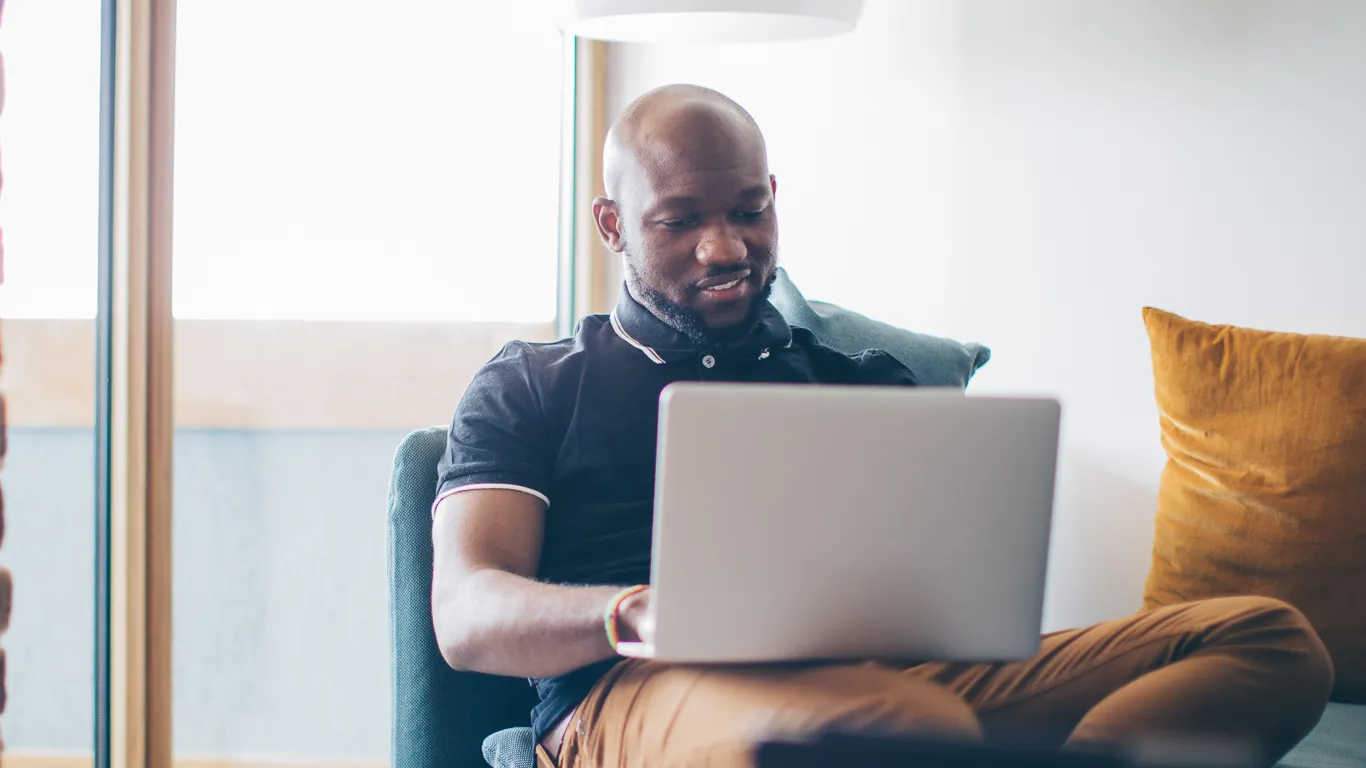 An identity theft fraud survey by Javelin Strategy & Research found that $16 billion was stolen from 15.4 million U.S. consumers in 2016.
Identity theft occurs when someone steals your personal information and uses it for financial gain. With your name, Social Security number, birth date, address and even your mother's maiden name, a thief can access your personal accounts, open new accounts in your name, and destroy your reputation and credit.
The repercussions are far-reaching, but there are ways to prevent identity theft. Prevention starts with recognizing the ways you put your identity at risk every day.
1. You Don't Report a Missing Driver's License
Don't shrug off a missing driver's license thinking it will eventually show up. If your license falls into the wrong hands, a thief can swap your photo for their photo, and then attempt to pass off your license as their own. If this person gets a speeding ticket with your license and doesn't pay the ticket or appear in court, you could face the consequences.
How to protect yourself: Keep a close eye on your driver's license. If your license is lost or stolen, apply for a replacement card in person at the nearest office of your state's department of motor vehicles. You should also report a stolen driver's license to the police.
2. You Pay a Security Deposit Sight Unseen
Don't assume a rental property you find on a website is a real listing. It could be the work of a clever con artist, especially if you're asked to complete a rental application or send a security deposit before you've seen the apartment or house.
This rental scam involves thieves placing fake ads for a rental property. If they sense your inexperience or eagerness, they might tell you to complete a rental application and send a security deposit sight unseen. But instead of getting an apartment, you give them access to your personal information — and your money.
How to protect yourself: Don't trust a landlord who won't meet with you in person. The Federal Trade Commission's website offers this suggestion to protect yourself from rental scams:
"If you can't visit an apartment or house yourself, ask someone you trust to go and confirm that it's for rent, and that it is what was advertised. In addition to setting up a meeting, do a search on the owner and listing. If you find the same ad listed under a different name, that's a clue it may be a scam."
3. You Don't Lock Your Mailbox
You might think it's unnecessary to lock your mailbox since it is illegal for someone to open your mail without permission. But keep in mind that identity thieves aren't exactly law-abiding citizens.
How to protect yourself: Don't leave your mailbox unlocked, which makes it easier for someone to swipe statements containing your personal information. For identity theft protection, install a lock on your mailbox, suggests Identity Guard. This deters mail thieves and keeps your sensitive information private.
4. You're Clicking Email Links
It might seem harmless to click a link that appears to come from your bank. However, some identity thieves design fake banking websites and then send phishing emails instructing you to click a link to update your personal information.
How to protect yourself: Remember, if there's a problem with your account, your bank will likely not send a link. Instead, you'll receive an email advising you to sign into your account from a secure web browser. According to the website Phishing.org, think before you click and never provide confidential information through links provided in an email.
5. You Don't Password Protect Your Cellphone
Your smartphone can be a huge financial risk. If you're constantly checking your cellphone, you might turn off the passcode for easier access. Just know that if your device is lost or stolen, an unlocked phone can give thieves access to personal data stored on your phone, such as mobile banking information.
How to protect yourself: Set up a password or PIN on your cellphone. This might not prevent someone from stealing your phone, but it's the first line of defense for keeping your personal information safe.
6. You Post Your Whereabouts on Social Media
Updating your status on social media might seem like a fun way to share experiences with friends and family. But if you don't turn off location-sharing in your privacy setting, each update might include your actual location, notifying everybody of your whereabouts.
Hackers love to see this information on your social media accounts because it's an opportunity to break into your home and steal your personal information for their financial gain.
How to protect yourself: If you share information, the Identity Theft Resource Center recommends turning off your phone's GPS setting. This way, posted pictures and status updates aren't coded with your location. Or, perhaps refrain from posting your locations on social media. Also, make sure the places you shop online are requesting your CVV.
7. You Save Your Credit or Debit Card Information Online
If you're a frequent online shopper, it might be easier to store your credit or debit card information for faster checkout. Since this is an option, it must be safe, right? Well, not exactly.
Your information could be compromised during a data breach, which is when thieves steal sensitive information from a company's servers.
How to protect yourself: Instead of saving your credit card number, re-enter the information every time, advises Identity Guard.
8. You Use Your Mother's Maiden Name
Some companies will ask a security question before providing information about your account or allowing you to make changes to your account, like asking your mother's maiden name. Using this security question might seem innocent, but it won't be difficult for a thief to find this basic information about you.
How to protect yourself: A better approach is to choose a security question that no one can easily guess. For example: Who was your favorite teacher in high school? Where did you go on your first date? Be specific with your answers.
9. You Use Public WiFi
Just about every coffee shop and even some restaurants offer free WiFi. So, you might not think twice about paying credit card bills, your mortgage or utility bills using public WiFi networks. Yet, this move puts your identity at risk.
Unsecured networks are a hacker's playground. Some hacking tools are available for free online, according to the FTC. And with these tools, even thieves with limited know-how can track your online activity and steal your information.
How to protect yourself: The FTC recommends never assume that a public network is secure. "If you use an unsecured network to log in to an unencrypted site — or a site that uses encryption only on the sign-in page — other users on the network can see what you see and what you send," states the FTC.
10. You Don't Secure Your Home WiFi
If your neighbors seem nice, you might feel it's unnecessary to secure your home WiFi. But you're also putting your identity at risk if you don't secure your network. An open network raises the threat of a thief accessing information on your device.
How to protect yourself: Change the name of your wireless router as well as your router's standard default password.
"If you don't take steps to secure your router, strangers could gain access to sensitive personal or financial information on your device," states the FTC. "Strangers also could seize control of your router, to direct you to fraudulent websites."
11. You Have Weak Passwords
Just about every online account requires a password, and you might think it's harmless to use the same password for every account. But while this strategy benefits your memory, it also gives thieves easier access to your account information. If they figure out the password for one account, they might figure out the passwords for all your accounts.
How to protect yourself: Choose a password that is not common or easy for a hacker to guess, with a mix of characters, letters and numbers.
12. You Keep Your Social Security Card in Your Wallet
You keep your driver's license and credit cards in your wallet, so your wallet might also seem like the safest place for your Social Security card, right?
Wrong. This is one of the few items you should never keep in your wallet. Since you don't use this number every day, there's no reason to keep your card in your wallet. If you do, you're putting yourself at risk for identity theft.
How to protect yourself: Instead of carrying your Social Security card in your wallet, store it safely in your home — perhaps in a locked file cabinet or security safe.
13. You Haven't Signed Up for Paperless Statements
Many utility companies and creditors give the option of receiving paperless statements and paying bills online. Signing up for both is optional but safer than receiving mail the old-fashioned way.
Statements typically include detailed information, like your name, address and account number. If a mail carrier makes a mistake and delivers your statement or payment to the wrong address, your information could end up in the hands of a thief.
How to protect yourself: Sign up for paperless statements and pay bills online. This reduces your risk of becoming a victim. Plus, it's better for the environment.
14. You Don't Check ATMs for Skimmers
If you trust your bank, you might drop your guard and assume all their ATMs are safe. But this isn't always true. Skimmers are devices placed on an ATM card reader. If you insert your ATM card into a fake card reader, thieves can record your account information.
How to protect yourself: Branch Banking and Trust Company offers tips for protecting yourself from skimmers. If possible, use an ATM inside the bank's lobby. If this isn't an option, don't use an ATM if the reader appears loose or fits poorly; notify the bank instead. And, be sure to check out these tips to protect your credit card at gas stations.
15. You Don't Erase an Old Computer's Hard Drive
You might confidently delete files from an old computer after buying a new one, but this doesn't guarantee the safety of your information. It's possible to restore deleted files, which means your personal information could be compromised if thieves get their hands on a computer you throw away.
How to protect yourself: Microsoft's Safety and Security Center recommends using government standard software designed to wipe your hard drive clean. Or, use a certified refurbisher.
16. You Don't Check Website URLs
A popular brand doesn't necessarily mean it has the most secure website. Recognize the difference between "http" and "https." The latter stands for Hypertext Transport Protocol over Secure Sockets Layer (SSL). This standard security protocol allows for secure web transactions.
How to protect yourself: Look for sites with "https." If you're shopping or handling other personal business online, always check website URLs for "https."
17. You Don't Shred Financial Offers
If you've never been a victim of identity theft, you might feel invincible. But don't get into a habit of throwing unopened credit card offers in the trash. A dumpster diver might find these offers, apply for an account in your name and rack up thousands of dollars in credit card charges under your name.
How to protect yourself: This type of theft can go unnoticed until you're denied credit. Always shred credit card offers you receive in the mail. Or better yet, opt-out of these offers to protect yourself against credit card fraud.
18. You Don't Check Your Credit Report
Checking your credit report is vital to prevent identity theft. On your credit report, you'll be able to catch signs of identity theft early on – before the consequences prove to be detrimental to your finances.
How to protect yourself: Check your credit report for free once year by visiting AnnualCreditReport. Or, use a service like GOFreeCredit.com to monitor your credit. You might be surprised by what you'll find on your report.
19. You Don't Monitor Financial Account Balances
If you don't use a credit card or debit card on an everyday basis, you might think it's pointless to regularly monitor your accounts. However, it doesn't take long for an identity thief to drain your account or rack up charges. The sooner you detect unauthorized activity and request a fraud alert, the better.
How to protect yourself: Get into a routine of regularly reviewing your bank accounts and credit card accounts for signs of unusual activity. Notify your bank if you suspect identity theft.
20. You Fall for the Fake Caller ID Trick
Your caller ID comes in handy when screening calls, but it isn't fraud-proof. Some thieves also use fake caller ID technology to get your personal information.
"The victim sees the caller ID, thinking it's legitimate — such as from the local police department, Visa or MasterCard — and ends up getting scammed," said Robert Siciliano, identity theft expert and CEO of IDTheftSecurity. "People fall for this type of scam all of the time, providing personal information to unknown individuals."
How to protect yourself: To avoid this scam, Siciliano suggests always calling people or agencies back, such as the police department. By doing so, you find out if a call is, in fact, legitimate.