10 Best Places To Buy a Beach House in 2023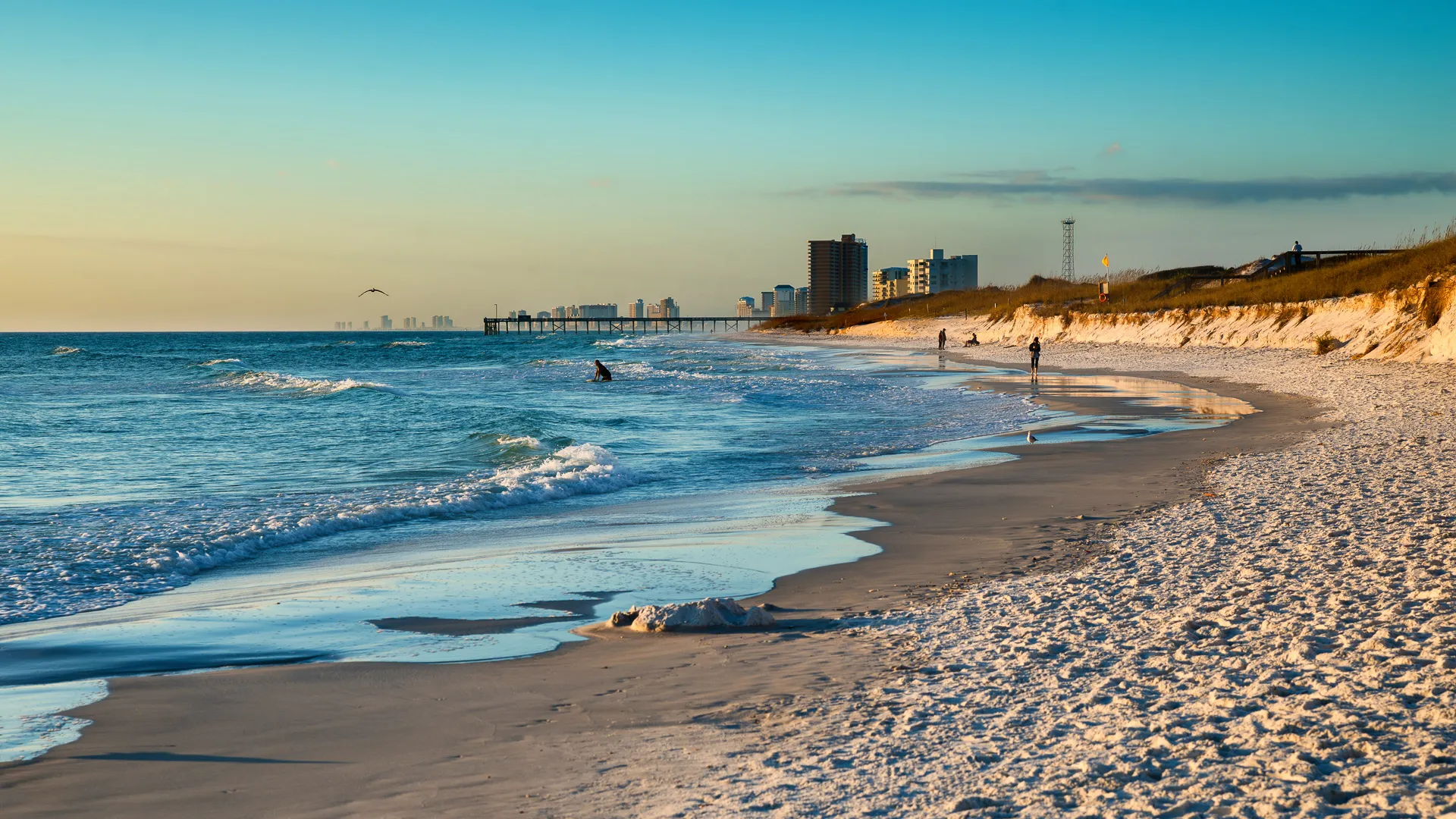 Who doesn't love the thought of a vacation home at the beach, a place to get away for weekend respites or long summer stretches? It's even better to buy a home in a spot that other people will love to visit, too, and want to rent when you're not using your place.
But just where should you look to find the best place both for your sojourns from home and to bring in oodles of cash to help pay the mortgage?

For that answer, GOBankingRates turned to rankings provided by Vacasa to highlight the top 10 places to buy a beach house in 2023. Vacasa, which helps travelers find vacation rental properties, based its rankings on median home sales prices and the cap rate, which is the yearly rate of return on investment. Here are the 10 best places to buy a beach house in 2023.
30A, Florida
Cap Rate: 4.6%
Median Home Sales Price: $640,300
Never heard of 30A? You aren't alone. It's considered one of the best-kept coastal regions running through the Emerald Coast in the Southern states. Beach towns dot the 20-miles Scenic Highway 30A from Destin to Panama. White sands, crystal blue seas, and no bad days are the ideal conditions to buy a beach home.
Rockaway Beach, Oregon
Cap Rate: 4.7%
Median Home Sales Price: $400,000
One of the spots on the list with median home prices at $400,000, Rockaway Beach sits on the Pacific Coast, about 90 miles west of Portland. It's where the mountains meet the sea, with seven miles of beach, the Twin Rocks — a lava formation millions of years in the making — and coastal beauty the trademarks of the region. Visitors say that if you look at the 88-foot-tall Twin Rocks long enough, you'll see images of the Loch Ness Monster, a sea dragon, or a Native American princess.
Take Our Poll: Are You Concerned About the Safety of Your Money in Your Bank Accounts?
North Topsail Beach, North Carolina
Cap Rate: 5.3%
Median Home Sales Price: $558,000
The median vacation home price in North Topsail Beach is $558,000. Beyond that, $50,000 is the annual gross rental revenue, which makes this Atlantic Ocean-based town not only luscious in sites but lucrative for investors. You won't be alone if you decide to buy. Sea turtles nest and hatch their eggs every year on the shore, making North Topsail a vacation home amongst the maritime forests and picturesque beaches.
Destin, Florida
Cap Rate: 5.3%
Median Home Sales Price: $525,000
Home to Florida's largest harbor for fishing fleets, Destin is destined to be your beach home location if you enjoy never-ending fun in the temperate Gulf waters. Naturally, cooling Appalachian quartz creates white shores that seem to glow in the sunlight. According to Vacasa, nearly 62% of overnight visitors book their stays at vacation homes and condos and with nearly 5 million out-of-towners coming each year, you could make a nice chunk of change in rental fees alone.
Gulf Shores, Alabama
Cap Rate: 5.6%
Median Home Sales Price: $519,500
Nestled on Alabama's Gulf Coast, Gulf Shores sits amid 32 miles of beachfront celebrated for its white quartz sand and clear blue-green waters. Once your day at the beach is done, there's plenty to do in the Gulf Shores area, from festivals, fishing and ferry rides to nightlife or family fun along the wharf.
Surf City, North Carolina
Cap Rate: 5.8%
Median Home Sales Price: $520,000
It's hard to say what's more enticing: the beautiful coast sunsets you'll see off of Topsail Island or the $520,000 price tag for a vacation home. It might be the real estate value, which comes with approximately $50,000 in annual gross rental revenue. Whether buying for yourself or choosing to turn your property into a rental spot, Surf City offers a throwback feel to a quaint small town along a 26-mile barrier island. Surf's up, indeed.
Palm Coast, Florida
Cap Rate: 7.1%
Median Home Sales Price: $345,000
Beaches? Check. Golfing? Check? Nature preserves? Also check. Palm Coast has something for everyone. This Floridian paradise city sits next to scenic Route A1A between Daytona Beach and St. Augustine, attracting close to 1 million visitors every year to visit its sunny shores.
Navarre, Florida
Cap Rate: 8.1%
Median Home Sales Price: $370,000
Want the ultimate relaxing vacation? Head to Navarre Beach on Florida's panhandle, where 12 miles of white-sand shoreline between the Gulf Islands National Seashore and Navarre Beach Marine Park await. Spend your time there enjoying warm-weather activities by day — swimming, surfing, and biking — then enjoy the catch of the day or a microbrew at some of the area's restaurants and bars.
Hatteras Island, North Carolina
Cap Rate: 9.5%
Median Home Sales Price: $412,500
Hatteras Island consists of one National Seashore and seven villages that are chill, relaxed, and as quaint as they come. This Outer Banks refuge is the idyllic destination to unplug, set up shop at a lighthouse for sunset, or even take a romantic horseback ride on the beach. And with nearly 2.5 million visitors each year, a great investment if you are looking to buy a place and rent it out.
Lake Anna, Virginia
Cap Rate: 12.1%
Median Home Sales Price: $385,000
There are two sections to this town along Virginia's second-largest lake. The first is the public side, containing marinas and waterfront dineries. The second is the private side, which has banned commercial operations, offering peace and tranquility along 17 miles of tranquil waters and beautiful sandy shores. It may not be oceanside, but it's hard to complain about the perfect views of a beautiful lake when you have your own beach house next to it.
More From GOBankingRates