Buying Real Estate To Create Passive Income? Avoid These 3 Mistakes That Could Lose You Money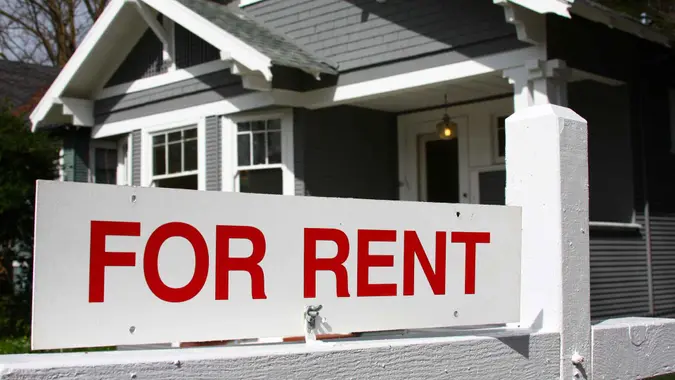 ejs9 / Getty Images/iStockphoto
Generating passive income — money not derived from active involvement such as a salary — can initially be time-consuming and costly, but once you're started, it can be a path to lifelong wealth. One of the most well-known ways to go about doing so is by buying real estate.
Yet, while some experts agree that this method can be very lucrative, they also warn about the potential mistakes that could cost you money in the end.
Don't Do It All By Yourself
First of all, being a landlord entails many hurdles: finding reliable tenants, collecting rent and handling maintenance and repairs, as MoneyWise noted.
Instead, you could consider hiring a property manager — but this, too, could prove burdensome.
"Even if you are managing the managing company, they've still got to call you and approve the $8,400 new heating and air system that blew up, or the other day I had a $26,000 one go out on one of our commercial buildings," personal finance expert Dave Ramsey said on The Ramsey Show, according to MoneyWise."Didn't feel passive to me at all."
Don't Rush Into It
While Ramsey said he still likes real estate as an asset class, he noted that investors should still proceed with caution.
"I love real estate. It does give you a better rate of return that other investments don't have, but when I hear someone say passive income and real estate in the same sentence, it means they've been on get-rich-quick websites," he added.
Don't Buy Anything Until You're Debt-Free
If you're debt-free and have enough cash on hand, buying a rental property is a great way to create passive income. However, as Ramsey noted, don't ever go into debt to buy rental property.
"Before you buy a rental property, pay off your own home first and purchase your investment property with cash. Don't ever go into debt to buy rental property," he wrote in an article.
More From GOBankingRates