Dave Ramsey: Why I Would Never Buy a Tiny House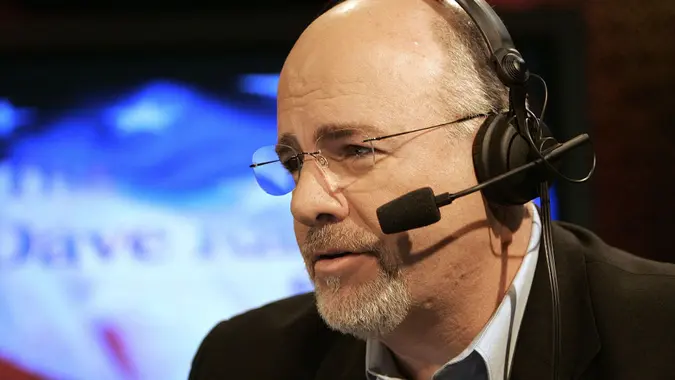 ©iStock.com
Some home shoppers might find the current housing market, with its soaring mortgage interest rates and low inventory, to be so frustrating that they're considering investing in a tiny house.
What does money expert Dave Ramsey think about the tiny home trend? Ramsey recently responded to a caller on his radio show who wanted to know if she should buy a tiny house as an investment. 
"Here's the problem with the tiny house," said Ramsey. "There's no track record out there that says there's a secondary market for it. Meaning that when you get ready to sell it there's no evidence in the marketplace yet that you're going to be able to sell it at all, and you'll be able to sell for a price even close to what you paid for it. You could get really stuck." 
Lack of a secondary market aside, here are a few more reasons why Dave Ramsey does not recommend buying a tiny house.
Tiny Houses Are Expensive
At first glance, a tiny house looks as though it would be inexpensive. Look again. Dave Ramsey wrote on his website Ramsey Solutions that tiny houses start at $28,000 and can go upwards to $150,000 or more.
Compared to the median price for a full-size home in the United States, which is $392,450, tiny homes still seem like a good deal. Right? Not quite. Remember: the more you customize and personalize a tiny house, the more expensive it becomes. Customization aside, you'll also be responsible for paying for the practical parts of a tiny home, like doors and windows, which are often not included in a tiny home kit.
Unlike a full-size house, if you invest in a tiny home you'll need to determine where you will build, or park, the house. If you plan to build it somewhere specific, consider the costs of buying or renting the land the tiny house resides on. Those who plan to park their tiny home somewhere new every week will need to factor in costs of permits and licenses from each county, city and state they plan to park in. You'll also need to pay for a trailer, a car that can pull everything around and enough gas to get everything from point A to point B.
Tiny Houses Depreciate In Value
How many people do you know who are in the market for tiny homes? Compared to buyers interested in full-size homes and the opportunity to build equity in these homes, it's safe to bet this is a much smaller market. 
The post on Ramsey Solutions reads tiny homes depreciate in value, especially if they are built on wheels. Those built on a foundation will not experience much of an increase in value. This is because the demand in the marketplace ultimately determines the tiny home's value.
The Resale Value Isn't Great
As mentioned earlier, Ramsey said those who want to sell their tiny homes may find it too hard to find interested buyers and sell for the price you paid for.
Unfortunately, it's very difficult to make your investment back if you're trying to sell a tiny house. This is especially true of tiny homes personalized specifically to your needs which may not interest most home shoppers. Take Ramsey's advice: as a long-term investment, a tiny home is not worth it.
More From GOBankingRates