22% of First-Time Homebuyers Are Single Women: Why This Is a Wise Wealth-Building Tool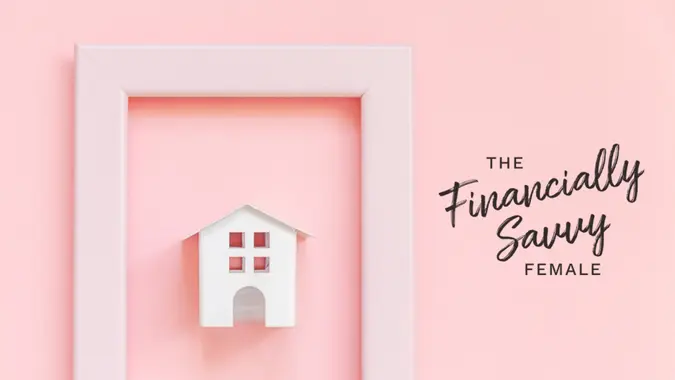 Iuliia Zavalishina / iStock.com
Buying a home on a single income can be challenging, but many women are doing it. According to Chase's latest First-Time Homebuyer study, single women now make up 22% of first-time homebuyers.
In this "Financially Savvy Female" column, we're chatting with Ashley Moore, community lending manager at Chase Home Lending, about why more single women are purchasing homes than ever before, the ways homeownership can benefit your finances and tips for buying a home on a single income.
Twenty-two percent feels like a high percentage, given that the majority of first-time homebuyers (56%) are not single. Is this higher than previous years or previous trends? And if so, what are some factors that could lead to more single women purchasing homes?
According to the National Association of Realtors, single women accounted for nearly 17% of home purchases in 2022, and that number is only continuing to grow. According to the latest First-Time Homebuyer study conducted by Chase, 22% of first-time homebuyers were single women in 2023.
Over the last several decades, we have observed that women are excelling in their careers, getting married and having children later, and are determined and driven to reach their goals — qualities that can breed success when it comes to homebuying.
Purchasing your first property can be a considerable feat, especially with only one income. It's clear that single women are more driven, determined and focused than ever before, and as a result, they are targeting and achieving the goal of homeownership at an incredible rate.
Why could purchasing a home be a smart financial decision for a single woman?
Homeownership is a wealth-building opportunity and an important step towards achieving financial independence. As a homeowner, you can build equity in your home that you can tap into when needed.
Homeownership also offers financial stability. As opposed to renting, mortgage payments stay the same, so you don't have to worry about potential payment increases as you do when renting, unless you choose to pay extra when you can afford it.
How can homeownership help single women grow their wealth?
Your home is an asset and your ability to make regular, on-time payments is a good indicator of your financial stability. This can help you to qualify for other wealth-building opportunities in the future, like purchasing a second home or investment property.
Do you have any tips for single women who want to buy a home?
For those hoping to enter the housing market, it is important to do your research and build your knowledge about the homebuying process. Here are some tips for women looking to meet their homeownership goals:
Create a group of trusted advisors. Connect with a home lending advisor early in the process to understand how much you will be able to afford, and the steps to getting pre-approved.
Practice your payment to prepare yourself for what it will be like to have a mortgage. This will help get you financially and mentally prepared for the investment. To make it easier, you can even automate your savings. Once you have a mortgage, you can consider using a payment calculator to pay your mortgage off faster with less interest when it makes sense for you.
Make sure you understand your options for financing and potential down payment assistance. There are a variety of loan types available — from adjustable to fixed — and understanding what loan type and payment schedule is best for you is critical. There are also a wide variety of down payment assistance programs. Homebuyers can research assistance programs that will work for them. Chase's Homebuyer Assistance Finder makes it easy to search for and discover grants and programs you may qualify for. For example, Chase's homebuyer grant offers up to $5,000 to be used towards down payments and closing costs for eligible buyers in thousands of Black and Hispanic census tracts throughout the U.S. when they purchase a home with a DreaMaker mortgage.
Educate yourself on the ins and outs of owning a home. There are also many resources out there to help educate yourself on the homebuying process, such as Chase's "Beginner to Buyer" podcast.
More From GOBankingRates