I'm a Real Estate Agent: Invest in Properties in These States To Grow Your Wealth in 2024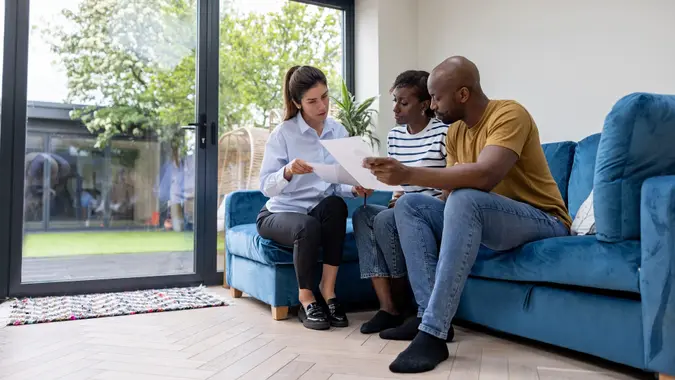 andresr / iStock.com
If you're thinking about purchasing an investment property, especially if you're looking for a short-term opportunity, knowing where to buy is essential to ensuring a solid return on investment. There are several states in which home values are on the rise while still being low enough to be a potentially lucrative investment.
"The thing that makes these states a great investment opportunity is the fact that there is a strong catalyst for growth; that strong catalyst is a high net migration into the state," said Sebastian Jania, owner of Ontario Property Buyers, a real estate solutions and investment company.
"What this means is that more people are choosing to move into the state than leave the state. This results in more money coming into the state's economy, an increase in rent prices, an increase in real estate asset prices and a larger demand for anything that the state offers. Because of this catalyst, I would expect the rate of appreciation in these states to exceed the national average."
Here are the top states, according to real estate agents and experts, to purchase short-term investment property.
Florida
Andrew Welker, founder and CEO of Welker Properties, a vertically integrated real estate development company, suggests Florida as one of the best locations to invest in short-term properties. Welker also suggests Texas and Georgia.
"My thoughts on real estate is it's a long-term play," said Welker. "The old quote, 'don't wait to buy real estate, buy real estate and wait,' always holds true. It's a long game, but I would still suggest these states if I was forced to choose a short-term investment."
Florida is a good investment opportunity for several reasons, according to Isaac Lidsky, CEO of Home Construction Collective, the first fractionalized equity investment platform for new home construction. According to Lidsky, Florida has a large population inflow. Also, Florida is "topping the charts as the fastest growing state in the country, and its major city, Miami, recently made headlines as the least affordable city in the country."
Plus, according to Zillow, the average home value in Florida is $390,856. This is a 1.6% increase over the past year. The average pending time for a home is roughly 20 days, indicating homes sell quickly in the state.
North Carolina
Another state that could be a great short-term property investment opportunity is North Carolina. Right now, the median home listing price in North Carolina is $320,096, according to Zillow. This is a 3.0% increase over the past 12 months. Homes also tend to sell quickly in the state, with the typical home listed as pending for about a week.
"North Carolina sits just behind Texas and Florida in terms of population growth and is facing an estimated housing shortage of 900,000 by 2030," said Lidsky. By getting in now, you could potentially see a major return on your investment — whether you sell in 2024 or hold off for a few more years.
Texas
Lidsky also suggests purchasing property in Texas if you're looking to grow your wealth in 2024. "Texas is also seeing large population growth," said Lidsky. "In Austin, one of America's least affordable cities, 180 new residents per day are arriving."
The average home value in Texas is $303,971, according to Zillow. This is a 0.4% decrease over the past year, which could present an opportunity to buy — but it's important to research the specific area you're looking at before you invest. On average, homes are listed as pending for around two weeks on the site.
Arizona
"The most success I have found with owning short-term rental properties has come in states or cities that are and have a history of being vacation destinations," said real estate expert Ralph DiBugnara, president of Home Qualified and senior vice president at Cardinal Financial. One such state is Arizona — specifically places like Scottsdale, a city known for its growing economy, stable property values and definitive short-term rental laws.
Currently, the average home value in Arizona is $420,494. The average sale is pending for approximately three weeks. Unlike the other states on this list, however, property prices in Arizona have dropped by 6.5% over the past year. Because of this, you may need to do some thorough research into the state's various cities to see how real estate in those areas is performing before investing.
Georgia
According to Zillow, the typical home value in Georgia is $318,919. This is a 1.3% increase over the past 12 months. The average time to pending is approximately 12 days.
Georgia also makes the list for several other reasons. According to Welker, this state — like Texas and Florida — excels when it comes to job growth and is considered "landlord-friendly." Although the current housing market is still limited in Georgia, there's also growing demand in the state for property.
Bottom Line: Real Estate Investing Strategies
"In terms of short-term investment strategies, there are a number that someone could take advantage of," said Jania.
"Because of the high demand for rentals and houses in these markets, one could take advantage of these trends through utilizing the short-term rental strategy, the traditional buy and hold strategy or by flipping properties. All of these strategies would normally provide an opportunity for great wealth accumulation through varying timeframes, but in this case, this could be accelerated due to the increased demand for properties and accommodation."
More From GOBankingRates