Dave Ramsey's Homebuying Checklist — Are You Ready?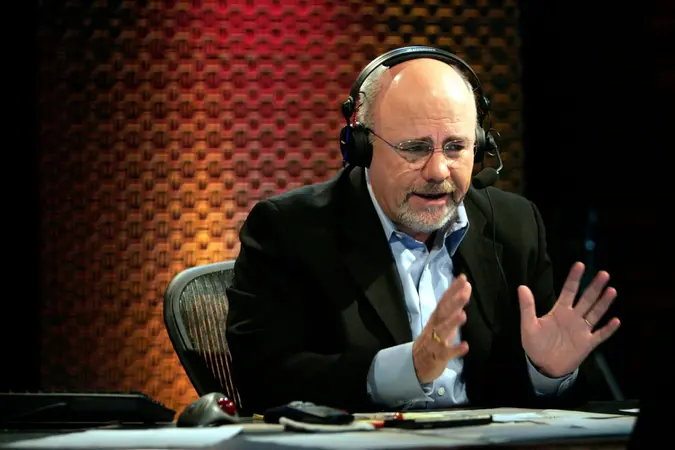 Mark Humphrey/AP/Shutterstock / Mark Humphrey/AP/Shutterstock
In a recent episode of "The Ramsey Show," financial guru Dave Ramsey and his daughter, Rachel Cruze, spoke about how to determine whether you're ready to buy a house. Together, they gave some straightforward advice on preparing for such a major undertaking. They also provided some insight in the blog article, "How Much Money Do I Need to Buy a House?"
Here's what they said are the top things you should do before making the decision to purchase a home.
You Should Save Up 20% for a Down Payment
One of the first things you should do is save up for a down payment. While first-time buyers might be able to get away with down payments of 5% or 10%, Ramsey and Cruze suggested waiting until you have 20% or more to put down.
With a down payment of at least 20%, you can avoid private mortgage insurance (PMI), which can increase how much you owe and your overall monthly payment amount. A larger down payment also typically means lower monthly payments and a smaller overall loan.
Now, saving up that much money for a down payment can be tricky. That's why Ramsey suggested setting a savings goal and building your down payment fund slowly but surely. He also said that since a down payment isn't an investment, you can put it in something like a money market savings account.
Hold Off On Your Retirement Accounts
If you're trying to save up for a down payment but a lot of your income is going toward your retirement accounts — like a 401(k) — you may want to temporarily stop contributing to these accounts. Ramsey suggested suspending contributions for only a year or two at most as you build your down payment fund.
Pay Off All Your Debts Before Buying a Home
Ramsey and Cruze both suggested becoming debt free before purchasing a home. In fact, you may even want to eliminate all of your current debts before you begin saving up for a down payment.
Paying off your debts first has several advantages. For one, it lowers your debt-to-income ratio, which can improve your credit score and increase your odds of getting a mortgage. For another, it will save you money in any interest payments tied to your debts.
Keep Your Housing Payment to 25% of Your Take-Home Pay
Regardless of how much you put down, you should keep your monthly housing expenses to no more than 25% of your net income. This means your mortgage, property taxes, homeowners insurance and HOA fees should account for a maximum of 25% of your take-home pay. This percentage does not include things like utilities, groceries or other expenses.
By keeping your housing expenses low, you can keep yourself from becoming house poor. This is something that occurs when you live beyond your means or spend too much of your income on home-related expenses and don't have enough left over for other things.
Go With a 15-year Fixed-Rate Mortgage
Ramsey suggested getting a 15-year, fixed-rate mortgage rather than a 30-year mortgage. The reason is that a shorter term can save you thousands of dollars in interest payments. Not only that, but since you'll be able to pay off the debt sooner, it'll give you more time to work toward other financial goals — like investing or saving up retirement.
Max Out Your Emergency Fund
An emergency fund can prepare you for unforeseen expenses that might come up, such as surprise medical bills or a sudden layoff at work. But how much you should save depends on several factors, such as how secure your job is and whether you're living on a single income or not.
Ramsey and Cruze agree with conventional wisdom: It's a good idea to save up at least three to six months of living expenses in an emergency fund. To figure out your living expenses, add up all of your fixed and variable expenses. If these tend to fluctuate a lot, check your bank statements for the past few months and average out your expenses.
Having a fully maxed out emergency fund, eliminating debt, saving up 20% or more for a down payment, and keeping your housing payment low can reduce financial stress when purchasing a house.
Consider Other Expenses, Too
Buying a house comes with many hidden costs, including moving expenses, closing costs and possible maintenance or repairs.
Ramsey noted that closing costs can be around 3% to 4% of the home's sale price. For example, if the sales price is $350,000, then closing costs could be between $10,500 and $14,000.
When you add closing costs, moving costs and the down payment together, your total buying costs could be around 25% of the home price. So, the more you've saved up, the more prepared you'll be to buy a home.
More From GOBankingRates