Jaspreet Singh Says the US Housing Market Just Took Another Blow, Here's Why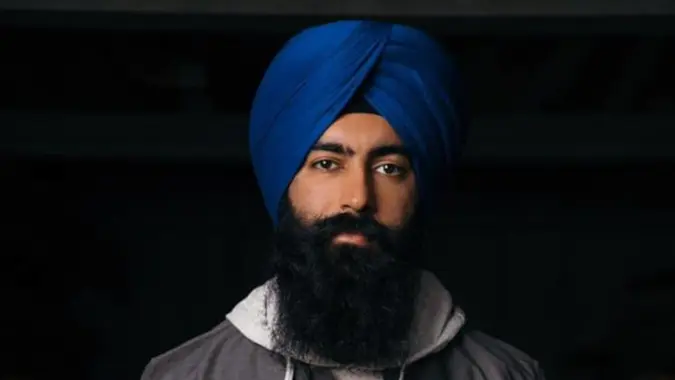 Jaspreet Singh / Jaspreet Singh
One of the main reasons the U.S. housing market remains so expensive is a lack of homes to sell. A study from Realtor.com found that the single-family housing supply gap reached 6.5 million homes at the end of 2022. Although that figure was offset somewhat by new multi-family homes, it still underscored the general lack of home inventory and the impact it has on prices.
While this is good news for sellers, it's bad news for buyers — and that news might get even worse in the coming months, according to new commentary from entrepreneur and attorney Jaspreet Singh.
In a YouTube video posted this week, Singh cited a recent report from the National Association of Home Builders (NAHB) showing a lack of confidence among builders, despite the need for more housing.
As Singh said, even though "you would think home builders would build more homes," the combination of high mortgage rates and construction costs have made builders hesitant to break ground on major new developments. This could wind up "breaking" the U.S. housing market.
"If homebuilders don't have a confident outlook on the housing market, they're going to be less likely to go out and build homes because they're going to be worried about how much they're going to be able to sell the home for," Singh said. "If they can't make a profit, they're not going to want to build homes."
And if they don't build new homes, the cycle of low inventory and high prices will continue.
Builders May Be on Shaky Ground
In a Sept. 18 report, the NAHB said "persistently high mortgage rates above 7% continue to erode builder confidence" — so much so that sentiment levels have dropped into negative territory for the first time in five months.
Builder confidence in the market for newly built single-family homes in September dropped 5 points to 45, according to the NAHB/Wells Fargo Housing Market Index. That followed a 6-point decline in August and hit economist expectations for a reading of 50, Reuters reported. Readings below 50 indicate negative sentiment.
"High mortgage rates are clearly taking a toll on builder confidence and consumer demand, as a growing number of buyers are electing to defer a home purchase until long-term rates move lower," NAHB chief economist Robert Dietz stated in a news release. "Putting into place policies that will allow builders to increase the housing supply is the best remedy to ease the nation's housing affordability crisis and curb shelter inflation. Shelter inflation posted a 7.3% year-over-year gain in August, compared to an overall 3.7% consumer inflation reading."
Economists and builders had hoped (and expected) that mortgage rates would move lower during the latter half of 2023. But as Singh noted in his video, "Here we are at the end of 2023 and mortgage rates are still rising."
High mortgage rates have a dual impact on the housing market — first by making potential buyers leery of purchasing homes, and second by making homeowners leery of selling. These two dynamics will continue to perpetuate the low-inventory problem, according to Singh.
"People don't want to sell their homes because if you have a 3% mortgage, you don't want to go out and get a 7% mortgage. You just want to stay in your home," he said. "Homeowners don't really want to sell, so home builders are getting a little more cautious."
More From GOBankingRates