Jaspreet Singh: Why the Housing Market is Getting Destroyed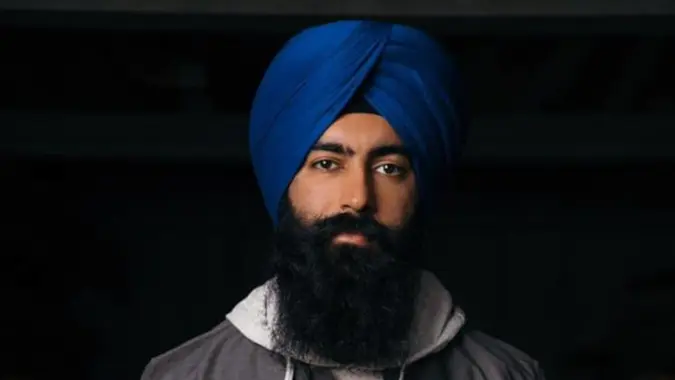 Jaspreet Singh / Jaspreet Singh
"Homebuyers are starting to throw in the towel," said Jaspreet Singh, personal finance expert and host of the Minority Mindset YouTube channel, in a recent video.
Although the future of the housing market remains uncertain, many experts, including Singh, are expecting a downturn in the near future if factors affecting supply and demand stay on their current trajectory.
"After a year of high mortgage rates, high home prices and no homes for sale, we are now starting to see home sales starting to fall," Singh said in the video.
Using his whiteboard, Singh showed how a $500,000 home today costs 58% more than it did in 2021.
"In 2021, a half-a-million dollar home at 3%, if you put 20% down, would cost you $1,700 a month," he explained. "In 2023, if you could get a discounted price of $480,000 and you put 20% down, and the rate is 7.5%, your monthly payments are going to grow to over $2,700 a month," he said.
He went on to explain that three factors could make housing more affordable in the next few years.
Interest rates could fall.
Incomes could rise.
Home prices could fall.
Are Wages Going To Rise To Meet Demand?
Incomes rising or interest rates falling are not likely scenarios right now, according to Singh. The U.S. Federal Reserve stated after the Federal Open Market Committee meeting in September that rates may stay higher for longer — potentially for the next three years, according to Yahoo Finance.
Economic uncertainty means incomes aren't likely to continue rising as they have been. As Singh pointed out, even if incomes rise, it's not likely they will increase by 58% to keep pace with the housing market.
"That's just not practical for incomes to go up that much in a couple of years, which is what makes housing affordability so difficult," he said.
How Supply and Demand Affects Home Prices
Finally, home prices could fall. Singh then broke down the factors which could affect home prices in the near future, indicating the housing market could face a downturn.
Again turning to his whiteboard, he explained how supply and demand affects home prices. Supply is driven by the number of homes on the market, both new and existing, and the number of forced sales, or foreclosures.
The existing home supply is low because people don't want to sell their home and pay a higher interest rate (or a higher price) for a different house. Homebuilders, too, have slowed building due to the high costs of labor and materials — and uncertainty regarding the future housing market. If the market experiences a downturn, builders don't want to lose money if they can't sell the homes, Singh explained.
As long as home prices are high, foreclosures are less likely to increase, since people can sell their house and either walk away with cash profit or, at least, not lose money. "Foreclosures are edging up but they are still historically low," Singh said.
On the other hand, high mortgage rates and economic uncertainty could put downward pressure on housing prices. And here is where we might see a shift in the housing market.
"We are still seeing economic growth," Singh detailed, "but we're seeing a lot more worries about where the economy is going to be in 12 to 24 months. And that has a negative effect on the demand side of buying a home."
If home prices start falling, foreclosures and forced sales could rise, which would lead to an increased housing supply. "That's downward pressure on the housing market," Singh stated.
Likewise, higher interest rates could reduce demand for homes, even as they keep the supply tight because fewer people are selling.
If you're considering buying a home in the next few years, you'll want to keep your eye on a variety of factors, including the Fed's decision to raise or lower interest rates. "You have to see how demand weighs in relative to supply. It depends on more than just mortgage rates," Singh said.
More From GOBankingRates