Living Alone Can Cost You As Much As $19,500 More a Year Vs. Sharing Space, Says Zillow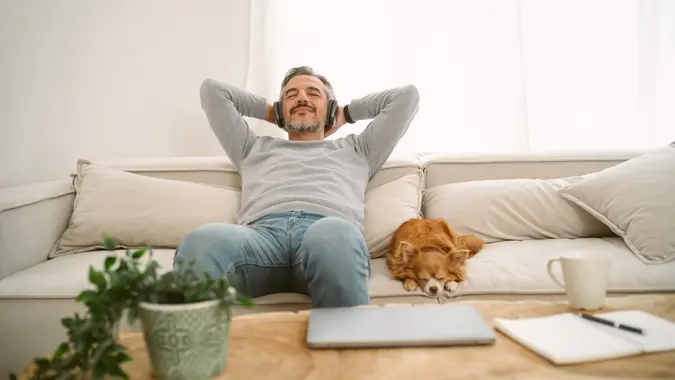 zGel / Getty Images/iStockphoto
Love might not cost a thing, but being single does: according to new data, renters living in a one-bedroom on their own face an annual "singles tax" of nearly $7,000. In more expensive cities, it can be as high as $19,500.
Discover: The Best Day of the Week To Go Grocery Shopping
Learn: If Your Credit Score Is Under 600, Make These 3 Moves ASAP
In turn, cohabitating renters in the U.S. save a collective $14,000 a year by living together, according to a Zillow press release.
"Living alone has its perks — you never have to share a bathroom, you have a claim to the TV at all times, and dirty dishes can stack up as long as you want, judgment free. But all that freedom comes with a cost," Amanda Pendleton, Zillow home trends expert, said in the release. "Even though rent prices are starting to cool, they are still significantly higher than they were a year ago. Renters considering going solo this year must decide how valuable living alone is to them, and if the cost is worth it."
Zillow calculated the "singles tax" by using the annual amount that one person would pay in rent and divided that number in half, which is the additional amount singles pay when they do not split that rent with a partner or roommate, according to the release.
And that "tax" varies depending on where you live, with New York City having the highest one — singles pay $19,500 more a year than someone living with a partner in the same place, which increases to nearly $24,000 in Manhattan, the priciest borough.
Plus, if you take into account a new report from StreatEasy which shows rents are up 14% from a year ago in New York City — double the national annual rent growth — it adds up significantly for singles.
Take Our Poll: How Big of a Sign-Up Bonus Would It Take for You To Change Banks?
$2,000 Quarter? Check Your Pockets Before You Use This 2004 Coin
San Francisco is not cheap either, as it has a $14,000 "singles tax" for a one-bedroom apartment.
On the other hand, in terms of large cities, Detroit and Cleveland have the lowest "singles tax" at $4,483 and $4,387 respectively.
More From GOBankingRates