Looking to Buy a House? Your Income Needs to Increase 55%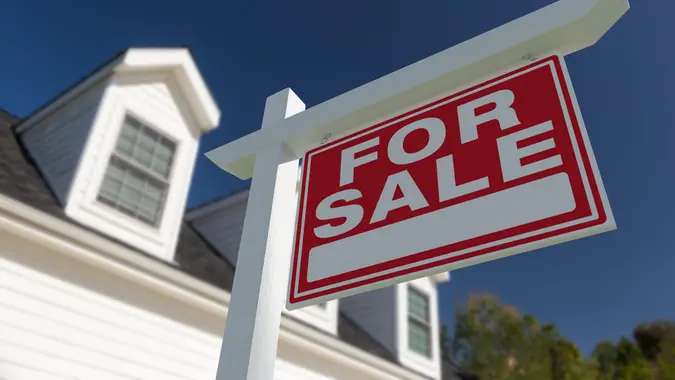 Feverpitched / iStock.com
Rising mortgage rates and elevated home prices have priced many Americans out of the U.S. housing market. Experts say incomes would need to increase by a staggering 55% for the housing market to be considered affordable.
If you look at home affordability itself and what it would take to normalize the market today," Andy Walden, vice president of enterprise research for ICE Mortgage Technology, told Kelly Evans of CNBC's The Exchange, "it's a 35% correction in price, or a 4% decline in [mortgage] rates, or a 55% growth in income — some combination of those."
Fortune reported that other experts share the same view as Walden, meaning mortgage rates and home prices probably aren't coming down anytime soon. 
Sam Khater, Freddie Mac's Chief Economist, said the 30-year fixed-rate mortgage has hit its highest level since the year 2000, averaging 7.31% by the end of September. A year ago, it averaged 6.7%. The median sales price in August was $407,100 — up 3.9% year-over-year, the National Association of Realtors reported.
Americans earn an average of $4,600 per month, according to August 2023 data from CEIC, Fortune noted, but data from Black Knight shows that one-fourth of new buyers were paying at least $3,000 on a 30-year fixed-rate home loan in July. Some homeowners could spend more than 60% of their paychecks on their mortgage. As a result, fewer buyers are entering the market.
Demand has hit its lowest point, constraining the market and affordability to its lowest level in 40 years, Walden told CNBC. But if we start seeing more inventory over the next few months, Walden believes that prices could cool. 
"If not, you're going to just see this stalemate play out in the market," he added.
New listings increased by 4% between July and August, according to Zillow, but it likely won't be enough to ease pressure on new homebuyers, Fortune reported.
More From GOBankingRates