Real Estate 2023: You'll Need to Earn Six Figures to Buy a House in Today's Market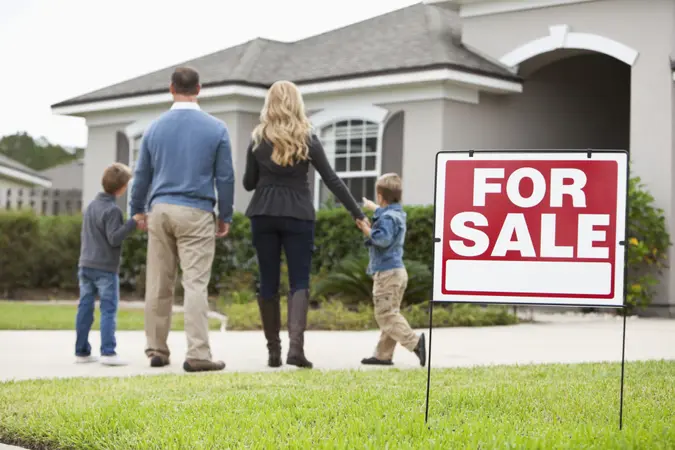 kali9 / Getty Images
Buying a house in the current market is almost impossible for many Americans. Low inventory, soaring rates and inflation are making the road to homeownership extremely difficult for many of them. And now, new data shows that to achieve this dream, you'll also need to earn six figures.
Indeed, HSH, using data from Freddie Mac and the Mortgage Bankers Association of America, found that on average, you will need to earn at least $105,323.58 to buy a home in the current market.
And in several cities, you'll need even more. For instance, to buy a house in Seattle, you'll need to earn $193,037.07. Meanwhile, if you're looking to buy a house in Los Angeles, you'll need to earn $192,926.74. Over in Denver, you'll need to earn $161,129.53, while in Austin, you'll need to earn $136,693.21.
A combination of factors are putting pressure on home prices, including low inventory, partly due to sellers feeling "locked in" by the low mortgages they secured a few years ago.
Indeed, for the week ending Aug. 24, the 30-year fixed-rate mortgage reached its highest level since 2001 — at 7.23% — and indications of ongoing economic strength will likely continue to keep upward pressure on rates in the short term, according to Freddie Mac.
To put this into perspective, one year ago, the 30-year fixed mortgage rate averaged 5.55% (for the week ending Aug. 25, 2022), and three years ago, it averaged 2.99% (for the week ending Aug. 20, 2020), according to Freddie Mac data.
"When mortgage rates rise, we normally expect house prices to fall. That's not happening this time because key markets, especially on the coasts, haven't built enough housing over the last 15 years," said Jason Sorens, senior research faculty at the American Institute for Economic Research. "That's why we're finally starting to see state governments act, but it will be a few years before these new laws boost housing supply significantly."
Sorens added that for the last few years, we've seen exceptionally low inventory coming onto the real estate market despite escalating prices.
"Homeowners don't want to sell because then they have to buy into that same hot market. The only way to cut the Gordian knot is new construction. That's why states are finally looking at easing regulatory barriers to building."
More From GOBankingRates