I'm a Real Estate Agent: Here Are 5 Surprising Cities To Consider To Lead a Rich Life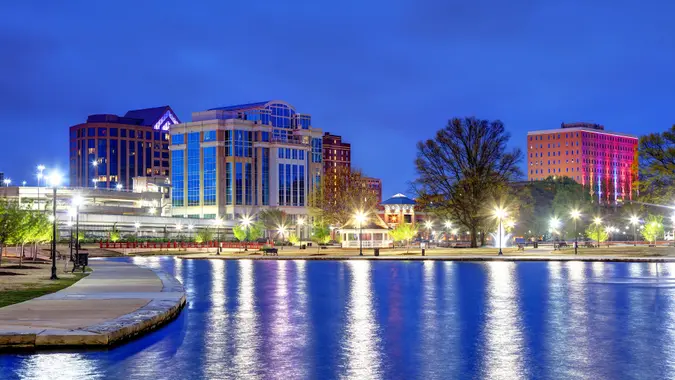 DenisTangneyJr / iStock.com
There are many cities where experts recommend purchasing real estate so buyers can build wealth or cities where it's recommended to move for a lower cost of living. 
What about under-the-radar cities that offer affordable housing and the ability to enjoy a fulfilling life whether you move there solo or with your family? GOBankingRates spoke to Boyd Rudy, associate broker at MiReloTeam, about the U.S. cities where buyers can have it all.
Consider moving to these five surprising cities where you can lead a rich life.
Boise, Idaho
Median home price: $400,000
Compared to other larger cities, Boise offers a lower cost of living to its residents. Rudy said there's a thriving job market in Boise (the grocery chain Albertsons is headquartered there), and there's no shortage of excellent schools to enroll in for students of all ages. 
Boise also offers residents plenty of outdoor recreational activities to engage in including kayaking down the Boise River, the Bogus Basin Mountain Recreation Area for skiing and great hiking and biking trails. 
Asheville, North Carolina
Median home price: $350,000
There's no shortage of things to do or see in Asheville, North Carolina. Asheville offers its residents a diverse range of cultural activities, outdoor adventures and higher education opportunities. Several state parks and national parks and forests surround Asheville and Blue Ridge Parkway making for the perfect scenic drive on the weekends. 
With median home prices at $350,000, Rudy said Asheville is an attractive option for buyers seeking affordable housing in a picturesque setting. 
Huntsville, Alabama
Median home price: $250,000
Huntsville, Alabama, currently ranks in second place in the U.S. News & World's Report Best Places to Live in the U.S. 2023. 
The city is one of the fastest-growing metro areas in the state of Alabama, thanks to being a tech hub with a strong job market and a cost of living well below the national average. Rudy said Huntsville offers its residents excellent schools, a lively downtown area and numerous parks and recreational amenities.
Madison, Wisconsin
Median home price: $350,000
"Madison combines a vibrant cultural scene with a strong economy, anchored by the University of Wisconsin-Madison," Rudy said. "The city offers a high quality of life, top-notch schools, beautiful lakes and a range of outdoor activities."
Greenville, South Carolina
Median home price: $250,000
Those seeking Southern charm on an affordable budget have found what they're looking for in Greenville, South Carolina. 
Rudy said Greenville, known for its friendly atmosphere, scenic beauty and revitalized downtown, offers residents a thriving job market, high-quality schools, plenty of parks and outdoor spaces to enjoy and a flourishing arts scene. 
While Rudy recommends buyers interested in moving to any of these cities conduct their research and consider their individual priorities, those seeking a rich life may find it in these five cities that balance affordability, opportunities for career growth, quality education, cultural amenities and a desirable lifestyle.
More From GOBankingRates