3 Things To Do Now So You Can Buy a House in Five Years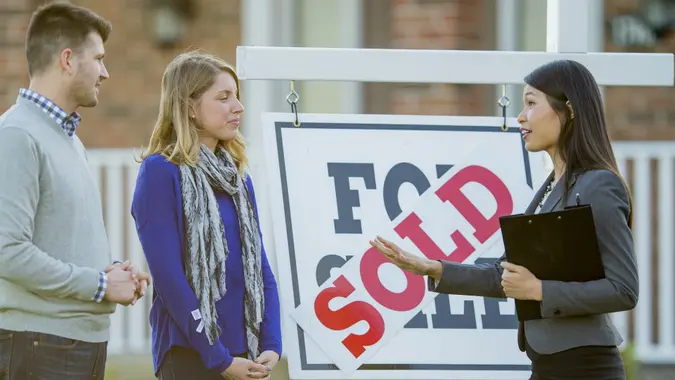 FatCamera / iStock.com
If you've set a five-year timeline for buying a home, you might feel like you have an eternity to prepare — but there's no time to waste. Purchasing real estate is an incredibly complex process and the stakes couldn't be higher. 
Check Out: 8 Places in California Where Home Prices Have Plummeted
Learn: 3 Things You Must Do When Your Savings Reach $50,000
If you get the right home in the right location for the right price at the right time with the right loan, the property can become your ticket to financial security and generational wealth. 
But if any one of those things goes wrong, buyer's remorse can last a lifetime. 
The good news is that you have a half-decade to plan, strategize, learn and get your finances in shape for the heavy lift that's coming up sooner than you think.
Here's how to make every day count.  
Also, here are six cities that have the most affordable homes.
You Have Lots of Time — Spend It Learning as Much as You Can
There's a lot about the homebuying process that they don't show you on "House Hunters," and you'll learn it all in one of two ways — either by stumbling through it in real time as the process unfolds or by taking the time to educate yourself beforehand. 
Take Our Poll: Are You Planning To Buy or Sell a House This Year?
Avoid critical and expensive errors by dedicating the next five years to learning as much as you can about:
The different types of mortgage loans, including fixed-rate, ARMs, FHA, VA, jumbo and conventional loans.
How the size of your down payment can affect your interest rate or trigger a PMI requirement, as well as how down payment requirements vary by loan type. 
Programs to help first-time buyers or people in your specific demographic or situation. 
How interest rates and loan terms impact long-term costs. 
The loan pre-approval and underwriting processes.
Amortization schedules and front-loaded interest.
Buying down rates with mortgage points and calculating break-even dates.
Escrow accounts and bundled property tax, mortgage and insurance payments.
What to expect when shopping for financing, brokers vs. lenders and how to get the best rate.
Closing costs, including title fees, attorney fees and inspection and appraisal fees.
How to vet and work with real estate agents. 
Create a Personal Finance Preparation Plan
According to Zillow, the U.S. median home value is about $329,000, which means you'll need $65,800 for the traditional 20% down payment. Even if you qualify for the bare minimum of 3%, that's still about $10,000 — and while a down payment is the biggest expense, it's hardly the only one.
Despite the fact that you're borrowing a lot of money, you'll still need to have a lot of your own on hand. So as you're learning about the homebuying process, plan to get your finances ready for what will probably be the biggest purchase of your life. 
If you're not following a budget and a spending plan, now would be the time to start. Account for every dollar and look for ways to spend less and earn more. Steel yourself for five years of spartan living — the dream of homeownership won't become a reality without sacrifices like:  
Putting off big-ticket purchases that aren't absolutely necessary and reining in excess day-to-day spending. 
Taking on a side hustle or second job, even if you don't like it. 
Automating savings and paying yourself first.
Spending as little as possible on your needs and finding free or cheap alternatives to your wants.
Get Your Credit in Fighting Shape
Your credit report is one of the most important pieces of the puzzle. The information within will determine whether you can get a loan and what kind of interest rate you'll pay if you do.
Establishing, building and repairing credit are slow, tedious processes — but for most people, five years is enough. 
First, avoid doing any new damage. 
Most blemishes disappear from your credit report after seven years at the most, so all but the most recent mistakes will be history by the time you're ready to buy. That means making payments on time, every time. Payment history is the most consequential part of your credit history — it represents 35% of your score.
The other biggie is amounts owed. By paying down debt regularly and consistently over time, you'll reduce the amount of credit used, increase your open credit and improve your all-important credit utilization ratio. 
Follow these rules and, in five years' time, your score will be in the range that makes lenders want to compete for your business.
Then all that's left is the fun part: shopping for houses.
More From GOBankingRates