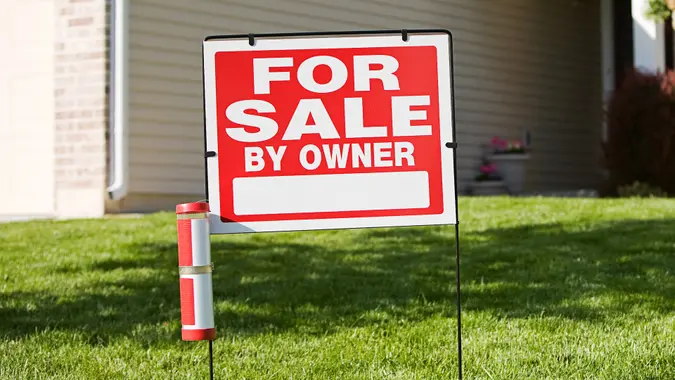 ©Shutterstock.com
Another name for FSBO in the housing market is "For Sale by Owner." Basically, it means that the real estate you run across is being sold by the owner of the property rather than a real estate agent. If you are thinking of selling your home and are curious about what it means to sell it on your own, you're in the right place. Let's take a closer look at just what FSBO means.
Why Take the FSBO Route?
One major reason that homeowners decide to sell on their own is to avoid real estate fees that are associated with a realty company. While it may mean extra work for the homeowner, the money that is saved by avoiding sales commissions is somewhere in the ballpark of 7 percent, which is well worth it for some. Also, by listing the home on your own, you have more control and flexibility in both showing it to prospective buyers, as well as contract negotiations.
Separating Business and Emotion
One of the major problems that homeowners face when selling their homes is the desire to charge more than it is actually worth. While its true that you're decorative touches may be pleasing to your eye, they may not actually add any value. Charging too much could be the downfall of your selling experience as prospective home buyers can be turned off by an obviously overpriced home. To avoid this from happening, it's good to consult real estate guides that can help you understand the fair market value for pricing your home.
Potential Drawbacks
Of course, there are definite benefits to taking the FSBO route, but there can also be drawbacks to doing it yourself. For instance, you will have to be the point of contact for interested buyers. This also means you'll need to hold your own open houses and showings by appointment. If you don't feel you have time to do it all then it could hinder the process significantly.
Taking the FSBO route is not impossible, and for some homeowners, the process is very rewarding. But there are many factors to consider before taking on this challenge. By conducting research on all that it entails, you'll be informed enough to make the best decision for you and your home.