Are Reverse Mortgages a Good Deal?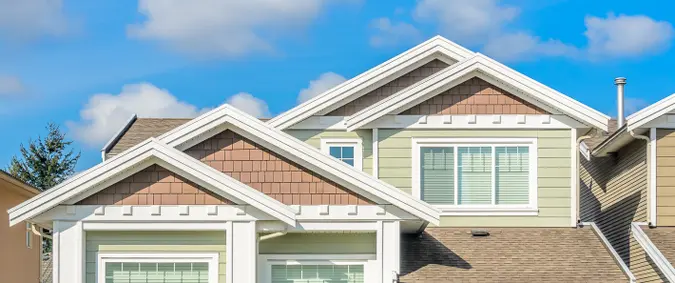 karamysh / Shutterstock
What is a reverse mortgage? A reverse mortgage, also known as a home equity conversion mortgage, allows homeowners age 62 and older to convert the equity in their home to cash, which can benefit them under certain circumstances.
In addition to the age requirement, you must meet other qualifications to be eligible for reverse mortgage solutions. If you're worried about your retirement funds, review the qualifications and consider all the aspects of this loan type to decide if a reverse mortgage is right for you.
Reverse Mortgage Qualifications
One qualification you need to get a reverse mortgage is to be 62 years or older. Here are the other four:
You must live in the home you own.
Your home must be paid off or have a low enough mortgage balance for you to pay it off with funds from the reverse mortgage transaction.
You must have the financial means to pay your property taxes and insurance.
You must receive consumer information, which is typically free or very inexpensive, from a HECM counselor prior to obtaining the loan.
Find Out: 15 Surprising Reasons Your Mortgage Loan Could Be Rejected
The Basics of How a Reverse Mortgage Works
The majority of U.S. reverse mortgages are regulated and insured by the Department of Urban Housing and Development and the FHA. Current reverse mortgage rules allow qualifying homeowners to convert a portion of their homes' equity to cash to supplement Social Security benefits or cover unexpected medical bills.
A reverse mortgage, however, is not like a typical home equity loan because you don't repay the loan each month with a reverse mortgage. A reverse mortgage doesn't require you to repay the loan until you no longer use the home as your principal residence — due to a move or death — or a default on the mortgage occurs.
See: Refinancing Your Home With Current FHA Mortgage Rates
How to Initiate a Reverse Mortgage
One requirement you'll need to fulfill if you want a reverse mortgage is meeting with an HUD-approved home equity conversion mortgage counselor before you apply. The counselor will review the reverse mortgage definition and its pros and cons with you and assess your financial situation to help you ensure you avoid the possibility of foreclosure.
Is a Reverse Mortgage Right for You?

Reverse mortgages come with pros and cons. Ask yourself the following questions before you decide to apply for one:
Is there a better way to change your financial situation? Consider local or state programs that help lower bills or sell your home and use the proceeds to fund a less expensive living situation.
Is it necessary to utilize your home's equity now or can you wait? Once you use the equity in your home for a reverse mortgage it's no longer a financial resource for you. You'll eventually have to sell your home to repay the loan — this could leave you with only a fraction of your current equity depending on the difference between what you owe and the home's value when you sell it.
Are you willing to pay the up-front and long-term costs of a reverse mortgage? Upfront costs include lender fees, your initial mortgage insurance payment and closing costs. Loan interest and recurring mortgage insurance payments represent long-term costs. A lower interest rate from a mortgage company like SecurityNational Mortgage Company — an HUD-approved lender for reverse mortgages — can save you hundreds or thousands of dollars over the life of the loan. Locate the best reverse mortgage interest rates by shopping a wide range of reverse mortgage lenders.
Do you plan on staying in your home? If you don't plan on staying in your house for the long haul, the upfront costs won't be worth it.
Do you live on a fixed income with few financial resources? If you're approved for a reverse mortgage and can't pay your property taxes or insurance, you'll risk the possibility of a foreclosure.
Will your partner or spouse who lives with you be a co-borrower? Your significant other must a co-borrower or he'll either have to vacate the home or repay the loan if you die.
Is it important to leave your home to your children or other heirs? If this is important to you, a reverse mortgage might not be a good choice because you could have to sell your home to repay the loan.
Related: Apply for a Mortgage Loan Today
The Bottom Line
So, are reverse mortgages a good deal? If one will enable you to stay in your home for many years and you're confident you'll be able to afford the ongoing homeownership costs, it could be a good deal for you.
With a reverse mortgage, you can supplement your income, afford in-home care or pay off your current mortgage loan to eliminate a recurring debt. Keep in mind, however, that once you access the equity in your home through a reverse mortgage, it won't be available to use at a later time.
Next Up: 8 Options When You Can't Afford Your Mortgage Anymore