How to Make a Mortgage Payment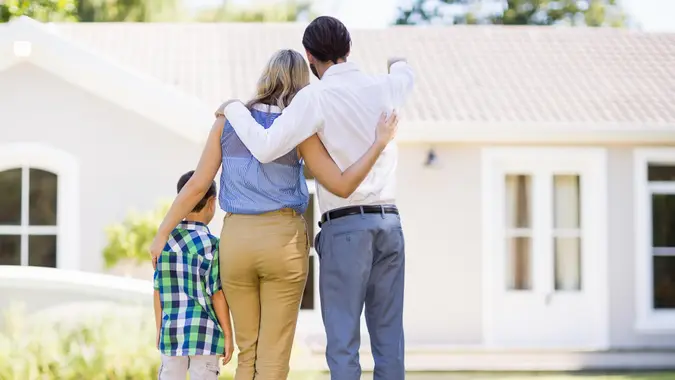 Wavebreakmedia / Getty Images/iStockphoto
Paying off your mortgage typically involves hundreds of individual payments to your mortgage company over many years, so it's important to understand the nuts and bolts of your monthly mortgage payment options. Taking the time to examine all of your options for something as long term as a mortgage can go a long way toward developing a payment process that fits your financial habits.
Here's a quick look at the different ways you can pay off your mortgage.
How to Make a Mortgage Payment
Whether you're paying down your mortgage by the bare minimum each month or dreaming of paying off your mortgage early, you need to make sure you pay on time, every time. Mortgage interest might already cost you thousands of dollars, but late fees can also add up. Learn about the different ways you can make a mortgage payment so that you can decide which is the best method for you.
Online Mortgage Payment
Making a mortgage payment online is fast and reliable, and if your mortgage is from the same company that you bank with, it's even easier to schedule payments. You should be able to log on to your lender's online portal or mobile app and make your payment there. In most cases, be sure to have your mortgage account number ready, as well as the account number and routing number from the bank account that you want to pay from.
Mortgage Payment by Phone
If you prefer to have a company representative handle your mortgage payments, most lenders provide an option to call their customer service line. You can speak directly to a representative, who will submit your payment for you. Payments via phone are often processed immediately, which could help you avoid a late charge in some cases. However, keep in mind that you might be charged a processing fee, depending on your lender.
Mortgage Payment by Mail
Mailing a check or money order is a traditional mortgage payment option for those who aren't as comfortable navigating the internet or customer service lines. Just use the address listed on your mortgage statement. You can always opt for certified mail to ensure that your mortgage payment arrives safely at its destination if you're concerned about your check or money order getting lost during delivery. That said, postage costs can add up over a long period of time, and other payment methods are arguably faster and more reliable.
In-Person Mortgage Payment
If your mortgage is from a lender with brick-and-mortar locations nearby, you can walk in and make your mortgage payment in person. As long as you have all your information ready, you can pay immediately and speak directly with a representative who will answer any questions you might have.
Related: How to Use a Credit Card for a Down Payment
How to Set Up an Automatic Mortgage Payment
Most lenders provide the option to set up an automatic payment — or autopay — that will make a deduction from your bank account on a set schedule. Just choose the amount that you want to pay, plus the day that you want the money taken out of your bank account each month. Setting up automatic mortgage payments can help you regularly pay on time and avoid getting charged late fees, especially if you tend to forget about your payments.
However, for people who are living paycheck to paycheck or have an irregular stream of income — such as freelancers or workers getting paid on commission — setting up automatic payments might result in overdraft fees if you don't have enough money in your bank account by your designated payment date.
Don't Miss: This Easy Trick Will Improve Your Credit Score and Avoid Late Payments
Why You Should Pay Off Your Mortgage Early
If you're looking for the most efficient way to pay off your mortgage, making a biweekly mortgage payment instead of monthly can help reduce your total interest costs — it's the equivalent of making one extra monthly payment each year. In addition to paying less interest, you can shave years off your mortgage term by making biweekly payments.
Even if you're not interested in paying off your mortgage early, taking the time to learn your options can help you choose the payment method that works best for your financial situation and personal habits.
Check out Dave Ramsey's tips for paying off a mortgage faster.
More on Mortgages
We make money easy. Get weekly email updates, including expert advice to help you Live Richer™.