Fixed-Rate vs. Variable-Rate Mortgages: Which is the Smarter Choice Right Now?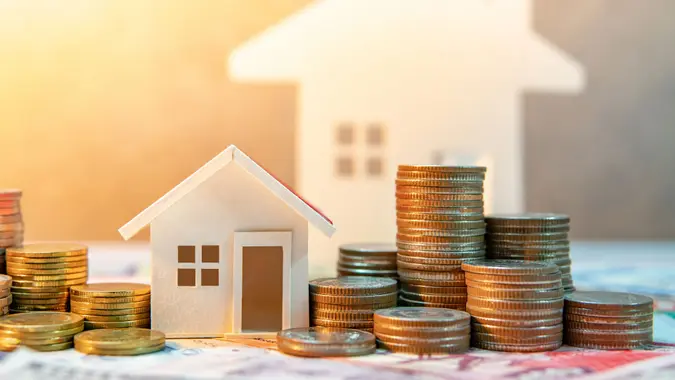 Zephyr18 / Getty Images/iStockphoto
Home buyers got a dose of good news last week after Freddie Mac reported another drop in mortgage rates. That happened despite the prospect of further interest rate hikes by the Federal Reserve, leaving many potential buyers having to decide whether to opt for a fixed-rate or adjustable-rate mortgage (ARM).
Thirty-year fixed mortgages averaged 6.42% as of March 23, 2023, Freddie reported. That's down from 6.60% the previous week but up from 4.42% a year ago. The average 15-year fixed-rate mortgage was 5.68% for the week, down from 5.90% a week earlier but up from 3.63% the previous year.
"Mortgage rates continued to slide down as financial market concerns came to the fore over the last two weeks," Freddie Mac Chief Economist Sam Khater said in a statement. "However, on the homebuyer front, the news is more positive with improved purchase demand and stabilizing home prices. If mortgage rates continue to slide over the next few weeks, look for a continued rebound during the first weeks of the spring homebuying season."
Although mortgage rates are still much higher than they were this time last year, they remain low from a historical perspective. This makes the choice between a fixed mortgage and ARM a little trickier.
As a general rule, most homebuyers are advised to get fixed-rate mortgages because of their predictability. With fixed-rate mortgages, the interest rate is locked in for the duration of the loan, meaning you can plug the same payment into your budget every month.
That's different from an ARM, also known as a variable mortgage, in which the interest rate will change over time — and change your monthly payment as well. These are considered riskier because your rate could go much higher after several years.
However, there are times when you might be better off choosing an ARM. Adjustable-rate mortgages usually have an initial fixed rate for a certain period of time, such as five to 10 years. The initial rates are typically lower than the average so that lenders can lure more borrowers. An ARM might be a good option if you get a low introductory rate and plan to pay off the loan or sell the home before the interest rate changes.
An ARM might also be a good option when rates are moving higher. When overall rates rise, ARMs have two potential benefits. First, your initial rate is lower than what you might otherwise get with a fixed-rate mortgage. Secondly, your rate will go down when overall interest rates go down, which typically happens following periods of aggressive interest-rate hikes.
?

In contrast, with a fixed-rate mortgage, you are stuck with the same high rate throughout the life of the loan unless you refinance.
Demand for adjustable-rate mortgages rose last year as rates for fixed-rate mortgages hit their highest level in a decade.
More From GOBankingRates