PenFed Personal Loan Review: Low Rates and No Origination Fees
See how a PenFed loan compares to others.

Brought to you by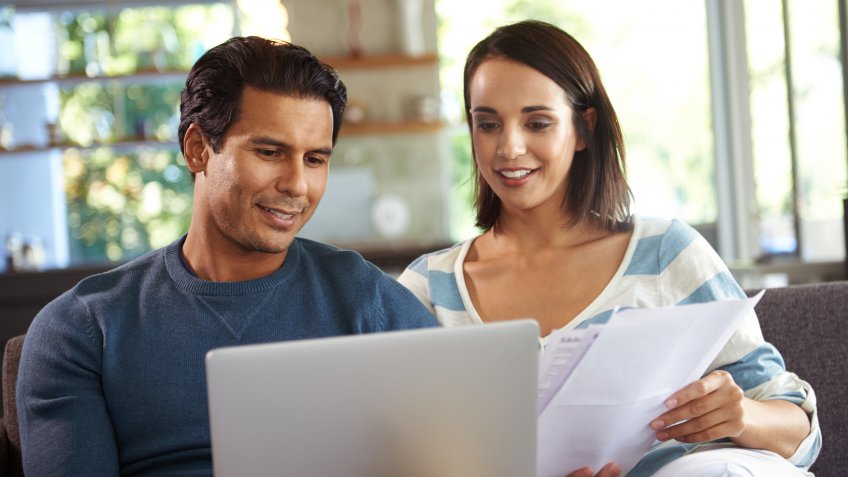 PenFed Credit Union offers online personal loans with no origination or hidden fees among its suite of personal finance products, which also includes student loan refinancing, checking and savings accounts, credit cards, mortgages, auto loans and certificates. In addition to its nationwide brick-and-mortar locations, PenFed offers premier online banking and mobile banking through the PenFed mobile app, both of which can be accessed using your PenFed login.
Keep reading for more details on PenFed Credit Union personal loan offerings to decide if it's right for you. Plus, use the PenFed personal loan calculator to find out how much your monthly payments could be.
PenFed Personal Loan Rates and Amounts
PenFed offers personal loans with a rate as low as 6.49% APR. The actual APR you qualify for will depend on your credit health and history.
PenFed offers personal loans with no origination fees, so you will receive the full amount of the loan requested. You can use PenFed's on-site calculator to see exactly how much you will have to pay. The payments you are quoted upfront will not change during the term of your loan. PenFed's personal loans have no hidden fees.
Learn: How Do Personal Loans Work?
Personal Loan Uses
Personal loans can be used to finance a home improvement — which can be especially useful around the holidays to get your home in shape for guests — or for an auto repair, a vacation, a wedding, for debt consolidation or to cover other expenses that you aren't able to afford on your own. Many financial institutions offer personal loans, but origination fees, terms and APR will vary, so it's in your best interest to find the best personal loan terms for you.
PenFed Personal Loan Advantages
PenFed offers personal loans with no origination fees, including on long-term loans and has competitive APRs compared to other personal loan lenders. While there might be some lenders with lower APRs available, they might charge origination or other fees that could end up costing more money overall, so be sure to look at the full loan package before making a decision.
PenFed Personal Loan Repayment Terms
PenFed offers several different personal loan term options to best suit your personal loan needs. No matter what term loan you choose, the rate could be as low as 6.49% APR with no origination fees.
How to Apply for a PenFed Personal Loan
You can apply for a PenFed personal loan online. The online application process takes only a few minutes to complete and requires you to fill out information about the loan you want to take out, your personal information, residence verification and information about your income.
If you are not already a PenFed member, you will need to become one in order to obtain a personal loan. Joining PenFed is fast and easy. If you serve in the United States military or Uniformed Services, are an employee of the U.S. government or are related to someone who is, you're already within the field of membership. However, those aren't the only groups within PenFed's field of membership: dozens of organizations provide eligibility to join PenFed. If you don't belong to one of those categories, you can join a group like the National Military Family Association or Voices for America's Troops. Not only will you gain PenFed eligibility, but you'll also be helping organizations that provide support to America's heroes. Membership requires you to deposit at least $5 into a share or savings account.
How PenFed Personal Loans Compare to Others
Before you decide to take out a personal loan with PenFed, see how their rates, terms and fees compare to other financial institutions' personal loan options:
PenFed Personal Loan Comparison

Lender
APR as Low as
Origination Fee
PenFed
6.49%
 None
Discover
6.99%
None
Marcus by Goldman Sachs
6.99%
None

Information sourced from the sites of the financial institutions mentioned above and is accurate as of Nov. 1, 2018. Actual APR is determined by credit.
What Would You Do With a PenFed Personal Loan?
Determining the right personal loan for you depends on the loan amount and terms of the loan you desire, as well as your credit history. A candidate could benefit from PenFed's low-rate personal loans for good to excellent credit, and all applicants can benefit from the lack of origination fees, including those looking for low-rate personal loans for debt consolidation.
Before taking out any personal loan, make sure the loan terms you receive are realistic to pay back and that you shop around for loan terms that best fit your current financial situation.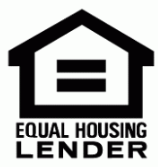 PenFed is federally insured by the NCUA.