7 States That the Middle Class Love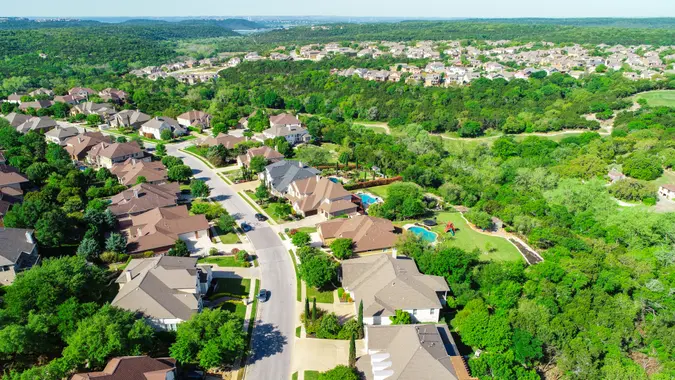 RoschetzkyIstockPhoto / Getty Images/iStockphoto
In the United States, the middle class has long been the backbone of the economy and society. While every state offers its unique advantages, certain states stand out for their appeal to middle-class families and individuals. These states combine affordability, quality education, employment opportunities, and a desirable quality of life. Let's explore seven states that have become favorites for the middle class.
1. Texas: The Lone Star State of Opportunity
Economic Growth: Texas offers a booming job market, particularly in industries like technology, energy, and healthcare.
No State Income Tax: This significant financial benefit puts more money in residents' pockets.
Affordable Housing: Compared to coastal states, Texas provides affordable housing options, making homeownership more attainable for the middle class.
2. Colorado: A Rocky Mountain Haven
Outdoor Lifestyle: Colorado is renowned for its scenic beauty and outdoor activities, appealing to those who value a healthy, active lifestyle.
Strong Job Market: The state's diverse economy, including a growing tech sector, offers robust employment opportunities.
Quality Education: Colorado boasts high-quality educational institutions, from K-12 to higher education.
3. North Carolina: The Best of Both Worlds
Research Triangle: The area encompassing Raleigh, Durham, and Chapel Hill is a hub for research, technology, and education.
Cost of Living: North Carolina offers a lower cost of living than many northeastern states, making it more manageable for middle-class budgets.
Make Your Money Work for You
Diverse Geography: From the mountains to the coast, the state provides a variety of lifestyles and activities.
4. Minnesota: The Star of the North
High Quality of Life: Minnesota is known for its high standard of living, excellent healthcare, and strong community ties.
Economic Stability: The state has a diverse and stable economy, with a mix of manufacturing, agriculture, and corporate headquarters.
Education and Health Services: With top-tier schools and healthcare facilities, Minnesota places a strong emphasis on education and health.
5. Virginia: History and Modern Growth
Proximity to D.C.: For those working in or around the nation's capital, Virginia offers suburban charm without the high D.C. living costs.
Diverse Economy: The state's economy is bolstered by government, military, and private sector jobs.
Rich History and Culture: Virginia's historical significance and cultural richness add to its appeal.
6. Wisconsin: The Dairy State's Middle-Class Appeal
Affordable Living: Wisconsin is known for its affordable cost of living, including housing, utilities, and healthcare.
Education Focus: The state has a reputation for high-quality education and well-regarded universities.
Economic Diversity: Industries such as manufacturing, agriculture, and healthcare provide varied employment opportunities.
7. Arizona: Sun and Stability
Growing Job Market: Arizona, particularly the Phoenix metropolitan area, is experiencing significant job growth in tech and healthcare.
Warm Climate: The state's sunny weather is a big draw, especially for those looking to escape colder climates.
Affordable Housing: Compared to neighboring California, Arizona offers more affordable housing options.
Make Your Money Work for You
These seven states represent the diverse opportunities available across the United States for the middle class. From the tech hubs of Texas and Colorado to the historical richness of Virginia and the natural beauty of Minnesota, these states offer a blend of economic opportunity, quality of life, and affordability that continues to attract and retain middle-class families and individuals.
Editor's note: This article was produced via automated technology and then fine-tuned and verified for accuracy by a member of GOBankingRates' editorial team.
More From GOBankingRates