Here's Why Biden's Lockdown Plan Wouldn't Hurt the Economy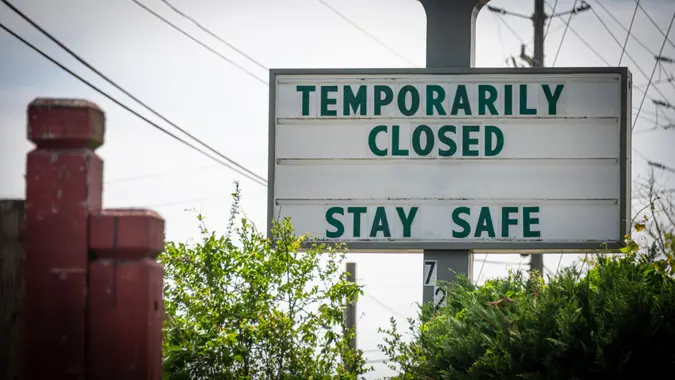 Darwin Brandis / iStock.com
When President-elect Joe Biden takes the reigns in January, he'll likely have to deal with a pandemic that's still in full swing. Currently, rates of coronavirus cases are hitting new records with hospitals in some areas being pushed to their capacity limits. While many Americans fear going into a full lockdown because of the economic repercussions that may have, Dr. Michael Osterholm, who currently serves as director of the Center of Infectious Disease Research and Policy at the University of Minnesota and is a member of Biden's coronavirus task force, said that a lockdown may be necessary to curb the spread — but that it would be possible to keep the economy afloat during a potential lockdown period.
"We could pay for a package right now to cover all of the lost wages for individual workers, for losses to small companies, to medium-sized companies or city, state, county governments," Osterholm told Yahoo Finance. "We could do all of that. If we did that, then we could lock down for four to six weeks and if we did that, we could drive the numbers down."
This sentiment echoes a New York Times op-ed Osterholm co-authored in August.
"We can continue to allow the coronavirus to spread rapidly throughout the country or we can commit to a more restrictive lockdown, state by state, for up to six weeks to crush the spread of the virus to less than one new case per 100,000 people per day," he wrote at the time.
Make Your Money Work for You
According to the op-ed, ending lockdowns too early is what has caused the pandemic to continue to spread rapidly in the U.S. while some countries in Asia and Europe have been able to get it under control.
"Many other countries didn't let up until the number of cases was greatly reduced, even in places that had extensive outbreaks in March and April," he wrote. "Once the number of new cases in those areas was driven to less than one per 100,000 people per day as a result of their lockdowns, limiting the increase of new cases was possible with a combination of testing, contact tracing, case isolation and extensive monitoring of positive tests. […] In contrast, the United States reopened too quickly and is now experiencing around 50,000 or more new cases per day."
Since that op-ed was published in August, that number has risen dramatically. On Nov. 11, the U.S. reported 145,000 new daily coronavirus cases, The Washington Post reported. Still, not all health experts believe that a national lockdown is inevitable. On Nov. 12, Dr. Anthony Fauci told "Good Morning America" that "the cavalry is coming" in the form of a vaccine, and that America will not need to go into lockdown if people are vigilant about wearing masks and social distancing until the vaccine is distributed.
More From GOBankingRates
Make Your Money Work for You