Billionaire Investing Expert Suggests Where To Point Your Money During 'Non-Recession' Recession — 3 Key Takeaways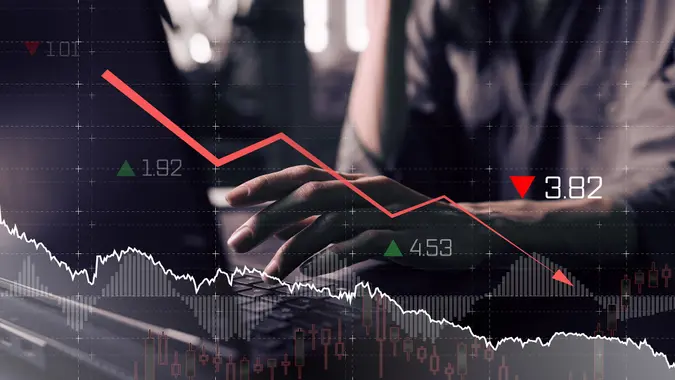 Leonid Sorokin / iStock.com
While past financial events can provide insight and solutions to future ones, no two downturns can be compared. Those seeking similarities between past recessions and the one promised over the past year are in for a fruitless search.
The looming recession is shaping up to be a different beast than any that has come before. In fact, we might be going through a "non-recession" recession right now, according to one investing expert. 
Marc Rowan, the billionaire investor and Apollo Global Management Inc. Chief Executive Officer, said that any forthcoming recession will impact Americans in different ways depending on their income and, consequently, assets they own.
"Asset prices are coming down," Rowan said. "We in the financial markets who benefit and live in an asset world, we're going to feel like we had a real recession. Rates went up — going up as much as they have, we're going to feel it."
Here are 3 key takeaways from Rowan's recent interview with CNBC's Andrew Ross Sorkin at The Economic Club of New York on June 6:
1. Lower-Income Households Might Not Bear the Brunt
The American economy has been remarkably resilient in ways not normally expected during this period of high inflation and interest rates. Although the series of Federal Reserve rate hikes have hit stock markets hard, the labor market has thrived and lower-income earners are benefiting the most (at least to a certain extent).
Make Your Money Work for You
With employment numbers higher than ever and wages still on the rise, low-income households and younger workers — those who have been habitually deprived — have seen "the biggest nominal pay raises in a tight labor market," claimed Fortune.
Although a recent Gallup poll found that 61% of Americans adults have money invested in the stock market (the highest percentage since 2008), only 24% of households earning an annual income less than $30,000 did, while 51% who made between $30,000 and $74,999 held stock.
If an asset-based recession is forthcoming or already happening, lower-income individuals and families seem to be getting some breaks and might be spared the typical recessionary consequences over their higher-earning counterparts. Lower-income households build their wealth through employment and invest it in home equity rather than financial assets like stocks and retirement funds.
2. Higher Earners Will Be More Impacted
Conversely, Rowan feels that with the free money era drawing to a close (when the U.S. government printed $8 trillion in 2008), wealthier households — who benefited greatly from accumulating low interest assets during this period — will be impacted more by the type of recession he anticipates.  
Eighty percent of those who earned between $75,000 and $99,999 were invested in the stock market, while a slightly larger percentage of those with an income of over $100,000 owned stock (84%), according to Gallup.
"Is most of our country going to feel like it's a recession? Most of our country does not own assets in any significant way," Rowan said.
3. Will There Be Any Real Demand Destruction?
So, while Rowan feels that financial market participants will feel the pain, he stated that other signals in the economy, such as unemployment levels, aren't consistent with what one would consider a typical recession. And he doesn't think inflation will decrease to the ideal 2% by the next election.
Make Your Money Work for You
As Bloomberg noted, real assets have yet to fully absorb the effects of rising interest rates after a "decade of abnormality" characterized by favorable, low rates. "We have a ways to go in terms of the correction," Rowan said. "We have a ways to go in terms of growth."
"Even if we have a recession in formal name, I doubt we're going to have the kind of recession we've thought of historically with massive shifts in unemployment," Rowan said. "I don't see us anywhere close to real demand destruction to get to what I would consider a traditional unemployment level recession. I think we're having a non-recession recession."
More From GOBankingRates