Retail in Peace: A Look at 20 Dead (or Dying) Malls
Take a look at the graveyard of dead malls past and future.
In America, retail stores have been on the decline for some time, with many of the old standbys getting squeezed out by online retailers. And one piece of the classic American landscape that's on the way out is the shopping mall. Once the hub of most suburban communities, today, many once-thriving shopping malls have since gone belly up, turning from a bustling social meeting place to eerie reminders of the decline of brick-and-mortar retail. Take a look at what some of the dead and abandoned malls of America look like now that the economy has passed them by.
Last updated June 13, 2019.
1/20
Mike Kalasnik / Flickr.com
Rolling Acres — Akron, Ohio
Rolling Acres, originally opened in 1975, once boasted a three-screen movie theater, full-service food court, 140 total stores and four major department stores, but things have been on the decline financially and otherwise for some time. The mall has changed ownership several times, had the lights shut off for nonpayment of its electricity bill in 2008, saw a man electrocuted while trying to steal copper wire in 2011, and finally, the city of Akron started demolition of the space in October 2016. Blueprints acquired by the Akron Beacon Journal seem to indicate that the old space will be turned into an Amazon package handling center, though Amazon did not officially confirm these plans. According to the report, construction on the project will occur from September 2019 through May 2020.
Cloverleaf Mall — Richmond, Virginia
The first phase of the Cloverleaf Mall had its grand opening in 1972 with 42 stores anchored by mega-retailers JCPenney and Sears, and a second phase opening a year later with what was, at the time, the largest JCPenney store in the state. However, business began to erode in the 1990s when two clerks were murdered during an apparent robbery of an All for One store and the nearby Chesterfield Towne Center was renovated. Cloverleaf Mall closed its doors for good in 2008.
The former site of the mall is now a multiuse residential and commercial property called Stonebridge, which houses a Kroger, Qdoba Mexican Grill, Sweet Frog, Krispy Kreme and Sleepy's. There is also a 600-apartment complex on-site, as well as a recreation center.
3/20
Joemcewan1983 / Wikimedia Commons
North Towne Square — Toledo, Ohio
North Towne Square opened in north Toledo in 1980, anchored by a Montgomery Ward, Hudson's and Lion stores, but the mall went into decline, was condemned and eventually demolished in 2013. As of 2017, though, the former site has been rezoned for industrial use with an eye toward "outdoor vehicular storage."
Dixie Square Mall — Harvey, Illinois
The Dixie Square Mall's time as a retail center was short-lived: After opening in 1966, it closed just 13 years later. However, it should be familiar to plenty of cinema fans because it was featured in the famous scene where Jake and Elwood lead a police chase through a shopping mall in the 1980 classic comedy "The Blues Brothers."
5/20
Mike Kalasnik / Flickr.com
McFarland Mall — Tuscaloosa, Alabama
Opened by James Hinton, Sr. and Ward McFarland in February 1969, the McFarland Mall survived through the increased competition when nearby University Mall opened just eight years later and had four anchor stores, a 12-screen movie theater, food court and 40 other retail locations at its peak. However, struggling businesses led to the mall slowly declining until, as of 2018, a Dollar Tree was the only remaining store that was open. The store still has several years left in its lease, so it could be a while before the virtually-empty mall can be closed and repurposed, Birmingham, Alabama's local ABC station reported.
6/20
Mike Kalasnik / Flickr.com
Manchester Parkade — Manchester, Connecticut
The Manchester Parkade opened in 1957 and has been at Broad Street and Middle Turnpike ever since. However, its lack of proximity to the highway has proved to be a problem over the years. After the opening of the Buckland Hills Mall in 1990, business slowly eroded over the next decade. The site was torn down in 2012.
7/20
Mike Kalasnik / Flickr.com
Macon Mall — Macon, Georgia
Built in 1975, the Macon Mall has been serving residents of Macon, Georgia, for over 40 years. However, while it's still in business today, times have been tough. JCPenney closed in 2017, adding to the closures of Sears and Belk in 2012. But the mall remains open, with Burlington and Macy's as its two major department stores.
8/20
Daniel X. O'Neil / Flickr.com
Charlestowne Mall — St. Charles, Illinois
The Charlestowne Mall in St. Charles, Illinois, actually has all three of its anchors — Von Maur, Carson's and Classic Cinemas — still open for business, but the interior closed in December 2017. There are plans to redevelop the property for a combination of residential, retail and commercial use. As of March 2019, no redevelopment plans had been finalized, and the future use of the now-empty mall has been a hot-button topic among St. Charles City Council candidates, the Chicago Tribune reported.
9/20
Mike Kalasnik / Flickr.com
Metcalf South Shopping Center — Overland Park, Kansas
The Metcalf South Shopping Center held its grand opening in 1967, but it has since fallen into disrepair. The mall, largely vacant since 2014, was torn down in 2017 in favor of a Lowe's surrounded by as many as 14 small retail or office buildings.
10/20
Aaron Stone / Wikimedia Commons
Frederick Towne Mall — Frederick, Maryland
Frederick, Maryland's Frederick Towne Mall has been vacant since 2013, but there are plans to bring back the location, which sold for more than $6 million in early 2017, as a Warehouse Cinemas. The state-of-the-art movie theater is expected to open in the fall of 2019, The Frederick News-Post reported.
11/20
Mike Kalasnik / Flickr.com
Blue Ridge Mall — Independence, Missouri
When the Blue Ridge Mall first opened in 1958 it was an open-air shopping center, but it transitioned to an enclosed space in the 1970s. However, fleeing retailers led to a long decline, and the mall was torn down to make way for Blue Ridge Crossing — which is anchored by a Walmart Supercenter — in 2005.
12/20
Mike Kalasnik / Flickr.com
Nanuet Mall — Nanuet, New York
The 900,000-square-foot Nanuet Mall had some 120 stores in operation as recently as 1999, but it fell on hard times not long after that when the Palisades Center opened in nearby West Nyack and drew away business. The mall closed in 2012 for redevelopment into an outdoor shopping center.
13/20
Mike Kalasnik / Flickr.com
ShoppingTown Mall — Dewitt, New York
The ShoppingTown Mall in Dewitt, New York, first opened in 1954 as an outdoor strip shopping center only to convert to an enclosed mall in 1975. At the time of the enclosure, 72% of the 99 tenants were retail stores, jumping to 122 tenants by 1991. However, that dipped to 64 tenants by 2016, only 37% of which were retailers. As of May 2019, the mall owed $9.7 million in overdue property taxes, though the owners of the mall have filed an appeal, CNY Central reported. The news station also reported that although there are 49 businesses listed on the mall's website, only 17 are actually still open.
14/20
Mike Kalasnik / Flickr.com
Innsbruck Mall — Asheville, North Carolina
Built in 1966, the 213,000-square-foot Innsbruck Mall still had a 100% occupancy rate on its ground floor as recently as 2015. More recently, though, commercial real estate developers have plans to make the location a "mixed-use lifestyle center."
15/20
Janice Waltzer / Flickr.com
Eastland Mall — Tulsa, Oklahoma
Eastland Mall near Tulsa, Oklahoma, was a dead mall until Gerry Chauvin — who has converted at least six dead malls into new businesses — redeveloped it into the Eastgate Metroplex. As of 2016, the space had an occupancy rate of 72% for its 900,000-square-foot facility. According to the facility's website, Eastgate Metroplex is currently undergoing a major renovation and is seeking new leasees for the space. Current tenants include Coca Cola and the Community Action Project of Tulsa County.
16/20
Mike Kalasnik / Flickr.com
Century III Mall — West Mifflin, Pennsylvania
The opening of Century III Mall in 1979 marked the end of a decade-long project to build a 1.6 million-square-foot retail hub that was, at the time of its completion, the third-largest enclosed mall in the world. However, the mall — named for the U.S. bicentennial in 1976 (the nation was entering its third century) — went into bankruptcy in September 2018, and was temporarily shut down by West Mifflin officials in February 2019 because it was deemed "unsafe and uninhabitable" after its sprinkler system was damaged, the Pittsburgh Post-Gazette reported. As of May 2019, JCPenney was the only store remaining in the mall and the building's future remains uncertain, Pittsburgh's Action 4 News reported.
17/20
Mike Kalasnik / Flickr.com
Richland Mall — Columbia, South Carolina
The Richland Mall, first built in 1988, is still home to a handful of stores, including the Columbia Children's Theater, but still has large swaths of its retail space sitting unoccupied, as of April 2017.
18/20
Mike Kalasnik / Flickr.com
Fort Henry Mall — Kingsport, Tennessee
Originally opened in the mid-1970s, the Fort Henry Mall has changed its name back to the original after existing as the Kingsport Town Center for some time. The Hull Property Group purchased the mall in June 2016 with plans to renovate it and shift to an apparel-based retail strategy. After taking over the property, Hull demolished the Sears store in hopes of attracting new retailers, grocers and restaurants to the space, the TimesNews reported. New additions to the mall since the rebrand include Sweet Spoon and Charley's Philly Steaks.
Westside Pavilion — Los Angeles
Los Angeles' Westside Pavilion opened its doors in 1985 and was known to locals as the "Clueless" mall after the hit '90s movie filmed many of its scenes there. The mall was already declining when one of its major tenants, Nordstrom, relocated to a newer mall in 2017. By November of that year, the owners of the 755,000-square-foot property had put it up for sale, Curbed and the Wall Street Journal reported.
In March 2018, Hudson Pacific Properties, which bought the mall, announced that it would be turning the Westside Pavilion into a "creative office space," and in January 2019, it was announced that the property would be turned into Google offices. The construction project is expected to be completed in 2022, Curbed reported.
20/20
Mike Kalasnik / Flickr.com
Hickory Hollow Mall — Antioch, Tennessee
Now known as the Global Mall at the Crossings, the two-tier Hickory Hollow Mall opened in 1978. However, after years of relative success, the mall started losing its anchor stores, with JCPenney exiting in 2006, Dillard's in 2008 and then Sears and Macy's in 2011. As of February 2019, the mall was largely empty. But one of the mall's owners hasn't agreed to sell his portion, which is preventing any redevelopment of the space, Nashville's WKRN reported.
More From GOBankingRates
Rachel Farrow and Gabrielle Olya contributed to the reporting for this article.
Last updated June 13, 2019.
About the Author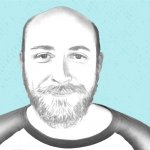 Joel Anderson is a business and finance writer with over a decade of experience writing about the wide world of finance. Based in Los Angeles, he specializes in writing about the financial markets, stocks, macroeconomic concepts and focuses on helping make complex financial concepts digestible for the retail investor.