These 15 Brands Are Closing the Most Retail Stores This Year
Find out what's behind the biggest store closings in 2018.
This year has been financially difficult for certain companies, particularly toy stores, electronics retailers and apparel mainstays that have faded along with dead or dying malls.
Although some companies are thriving during the retail apocalypse, others haven't been able to keep up with the changing demands of consumers. GOBankingRates compiled data on the biggest store closings of 2018 so far, based on a ranking from U.S. News & World Report. These store closures demonstrate the headwinds that many companies face in an era dominated by fast fashion and e-commerce.
Click through to see which of your favorite classic brands are in trouble and closing the most retail stores in 2018.
1/15
Jonathan Weiss / Shutterstock.com
15. Abercrombie & Fitch: 60 Stores
With many of its leases up for renewal this year, Abercrombie & Fitch is shuttering 60 locations in 2018 after the store also quietly downsized the year before. However, despite the store closures, the company might be turning things around. The clothing retailer reported same-store sales growth for the third quarter in a row as of October 2018.
2/15
Don Shreve / Walmart
14. Sam's Club: 63 Stores
Walmart announced plans in January 2018 to cull 63 of its Sam's Club locations throughout the U.S. In a companywide email, Sam's Club CEO John Furner said that certain store locations were impacting the success of other nearby clubs, so the closures were necessary to build a strong real estate portfolio, reported CNBC.
When You Shop: 15 Best and Worst Deals at Sam's Club
3/15
Sorbis / Shutterstock.com
13. Guess: 100 Stores
Following an investigation into allegations of sexual misconduct, Guess co-founder Paul Marciano resigned from his position as executive chairman of the company in June 2018. The sexual harassment claims caused the fashion retailer's share prices to plunge 14 percent on Feb. 1, the day after the initial accusations surfaced from actress Kate Upton.
4/15
Ken Wolter / Shutterstock.com
12. Winn-Dixie: 94 Stores
Southeastern Grocers, the parent company of supermarket chain Winn-Dixie, announced in March 2018 that it had filed for bankruptcy protection and planned to shutter underperforming stores. Winn-Dixie locations in Alabama and Florida were particularly affected, with dozens of stores slated to close.
Booming Businesses: How Much the 100 Top-Selling Retail Stores in the US Earn
5/15
BravoKiloVideo / Shutterstock.com
11. Foot Locker: 110 Stores
As part of its retail strategy, Foot Locker announced plans to shed 110 stores but open 40 more in 2018, according to a March conference call regarding the retailer's fourth-quarter earnings for the previous year. Financial analysts have seen increased revenue and further potential for growth despite the store closings, reported Footwear News.
6/15
Sorbis / Shutterstock.com
10. Michael Kors: 125 Stores
Back in 2017, a press release from Michael Kors Holdings Limited announced plans to shutter 125 stores in the next two years. The company — which owns the Michael Kors and Jimmy Choo luxury fashion brands — has debt totaling $821.1 million as of June 2018, according to an August press release from the company. However, brighter days might be ahead with its planned acquisition of Versace and subsequent rebranding. See what other fashion brands are ripe for investment.
7/15
aradaphotography / Shutterstock.com
9. Crocs: 158 Stores
Crocs, which is famous for its brightly colored plastic clogs, is planning to completely outsource the production of its shoes, CBS News reported. The retail store closures are part of Crocs' turnaround strategy to keep operating costs low and profits high by focusing on online sales.
8/15
Tupungato / Shutterstock.com
8. Gap and Banana Republic: 200 Stores
Gap Inc. announced in late 2017 that it planned to shutter underperforming Gap and Banana Republic locations in favor of expanding Old Navy and Athleta over the next few years. Gap and Banana Republic have encountered falling sales as well as unrelenting competition from fast-fashion giants Forever 21 and H&M, reported CNN.
9/15
Jonathan Weiss / Shutterstock.com
7. Mattress Firm: 200 Stores
Mattress Firm filed for bankruptcy in early October 2018 after years of losing to online direct-to-consumer competitors such as Casper, Purple and more. The brick-and-mortar retailer had built out its store base just as customers began turning to nontraditional companies that offered free shipping, which left Mattress Firm with costly leases and slow foot traffic, reported CNN.
10/15
Ken Wolter / Shutterstock.com
6. Best Buy: 250 Stores
The electronics retailer isn't closing stores because it's in trouble — in fact, Best Buy expects to surpass Wall Street estimates for full-year revenue in 2018, reported Fortune. The 250 stores in question are all small-format cellphone locations, which generate only 1 percent of Best Buy's sales and have become unprofitable, according to CEO Hubert Joly.
Find Out: 15 Companies — Like Best Buy — That Failed Big Before Getting It Right
11/15
Michael Rivera / Wikimedia Commons
5. The Children's Place: 300 Stores
Clothing retailer The Children's Place will be closing 300 physical store locations by 2020. The company's strong focus in the digital space has helped The Children's Place boost e-commerce sales by approximately 14 percent between 2010 and 2018, CEO Jane Elfers told CNBC in January.
12/15
Goran Bogicevic / Shutterstock.com
4. Teavana: 379 Stores
Starbucks announced in July 2017 that it planned to shutter all 379 of its Teavana locations by spring 2018, but was halted by a lawsuit from Simon Property Group to stop store closures in its shopping malls. Simon and the coffee giant later reached a settlement in January 2018.
3. Walgreens: 600 Stores
After agreeing in October 2017 to purchase roughly 2,000 drugstores from rival Rite Aid, Walgreens plans to close 600 locations over 18 months — mostly Rite Aid storefronts. Originally, Walgreens sought to buy out all of Rite Aid, but was stopped by antitrust regulators concerned about the deal. Meanwhile, Walgreens' competitor CVS is buying the health insurer Aetna — which could save you hundreds per year on healthcare.
14/15
Tupungato / Shutterstock.com
2. Ann Taylor and Lane Bryant: 667 Stores
Ascena Retail Group, the parent company of clothing brands such as Ann Taylor, Lane Bryant, Loft and more, is paring down its physical locations in an effort to salvage its balance sheet. For context, Ascena Retail Group had a bigger store fleet than Gap Inc. but generated less than half the revenue as of March 2018, reported Bloomberg.
Related: 11 Companies That Quietly Downsized in 2018
15/15
Sheila Fitzgerald / Shutterstock.com
1. Toys R Us: 800 Stores
After a long tenure in the American retail landscape, Toys R Us shuttered the last of its 800 stores in 2018. Leading up to its final days, the toy retailer filed for bankruptcy in late 2017 and started liquidating its inventory in March.
As of early October 2018, however, whispers of a return have begun to surface. A group of investors is currently working with potential partners to revive the brand, believing it will be more beneficial for them to try to bring it back than sell it off for parts, according to CBS News.
Click through to find retail companies that are actually expanding in 2018.
More on Businesses Making Money
We make money easy. Get weekly email updates, including expert advice to help you Live Richer™.
Priscilla Aguilera contributed to the reporting for this article.
About the Author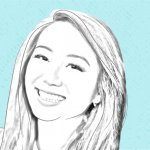 Grace joined the GOBankingRates team in 2017 with an editorial background in print journalism and magazines. Prior to editing and writing for GOBankingRates, Grace pitched books and movies from Renaissance Literary & Talent, a literary agency and management firm representing clients such as the estate of Audrey Hepburn, Kirk Douglas, Goldie Hawn and Heidi Murkoff of the "What to Expect When You're Expecting" series.