France's Post-Election Market Spike Could Hurt Trump as He Approaches 100 Days
Investor reactions to the French presidential vote drew contrast to the American election, shifting sentiments away from Trump era populism.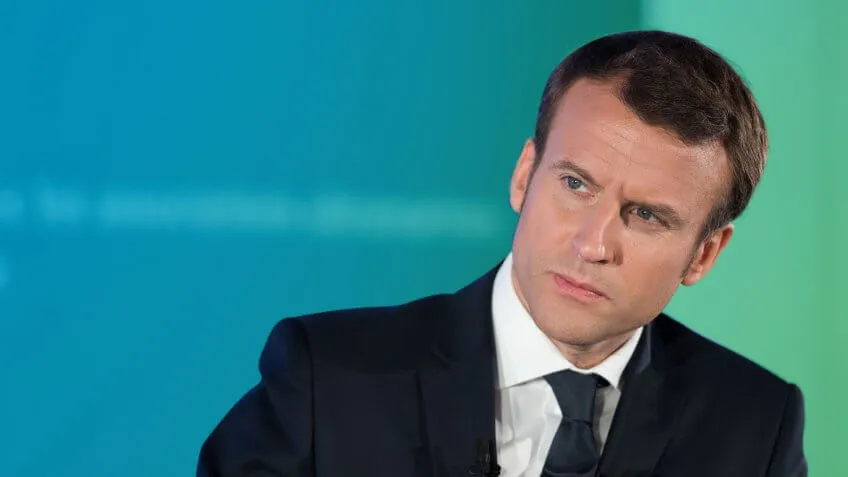 Legrand - COMEO / Shutterstock.com
First came Brexit, then President Trump's election — now France is in the spotlight. After a string of shocking populist elections around the world, all eyes turned to France on Sunday as the country headed into its first round of presidential voting. Pro-EU candidate Emmanuel Macron came out with a majority lead, disrupting the nationalist momentum started by Britain and America.
The French decision was met with relief from nervous investors, but it might have President Donald Trump feeling unsteady. His 100th day in office looms just days in the future, and France's anti-populist sentiment could have American investors thinking twice about his nationalist policies.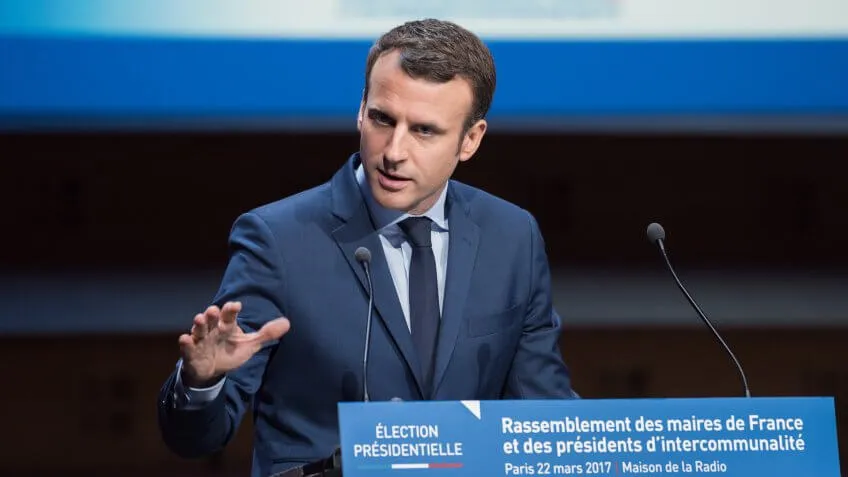 Frederic Legrand - COMEO / Shutterstock.com
Renewed Trust in European Markets
The far-right National Front candidate Marine Le Pen captured global attention with her conservative platform, campaigning to take France out of the European Union just as the U.K. did last year. But it was independent centrist Emmanuel Macron who captured a majority 23.86 percent vote, quelling investors' fears about a French exit — or Frexit — from the EU. Macron's business-friendly measures designed to boost France's economy and calls for tougher terrorism defense made him popular among many first-time voters.
European bank shares jumped in response to the vote, with France's CAC 40 index on track for its highest close since 2015, according to the Wall Street Journal. Global markets followed suit, with U.S. stocks such as the Dow Jones and NASDAQ rising about one percent each. The VIX (otherwise known as the "fear index" for U.S. investors) dropped 19 percent on Monday to its lowest point in months, ensuring the stability of domestic equities.   
France's lagging economy, surge of immigrant refugees and numerous recent terror attacks boosted Le Pen to popularity, but Sunday's vote throws a wrench into the seemingly contagious global shift toward populist politicians. The British and American votes represented a nationalist, largely anti-immigration sentiment — one that Le Pen upholds as well. But the conservative candidate's initial loss to the pro-EU Macron seems to imply that France will not be taking the lead from its English-speaking allies.
Read More: 11 Things Every Investor Should Know About the Dow Jones Industrial Average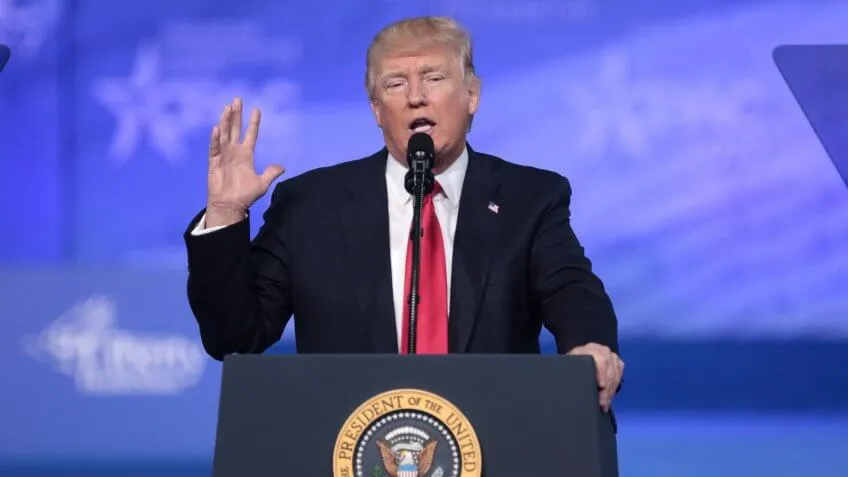 Gage Skidmore / Flickr.com
Next Steps for Nationalism
So what does this mean for America? As President Trump's 100th day in office swiftly approaches, the country will be assessing his impact both domestically and internationally. The GOP's failure to pass a healthcare reform bill has already caused Trump intense scrutiny, and anticipation is high for the unveiling of his tax plan, which he's slated for this week. France's hesitancy toward its own populist candidate — whose promise to put France first echoes Trump's "America first" mantra — doesn't lend him any confidence.
In fact, the market reaction to the preliminary French vote draws stark contrast to election night in the U.S. As it became clear that Trump would take the coveted presidential seat on November 8, investors grew wary. According to CNN, Dow futures were down more than 900 points at their low point on election night. Trump's unpredictable nature and anti-trade stance during his campaign were likely causes for the market scare, reports CNN.
However, Trump seemed to inspire more confidence through his late-night acceptance speech, as the market took an about-face the next morning. The Dow surged 257 points and approached an all-time high, while the S&P 500 and NASDAQ each gained about 1.1 percent. Post-election, the market has continued to rise, with the Dow hitting 20,000 for the first time ever in January. The U.K. went through a similar back and forth after the Brexit vote, with stocks slumping in the days following the decision, then shooting up again after a week.
The market has recovered in both situations, but the VIX relief that came after the French vote on Sunday implies that the volatility of nationalist policy has investors constantly on edge. The French decision won't be solidified until the final vote on May 7, by which time Trump's tax plan could have changed investor sentiments.