How a 'Richcession' Can Affect Your Wallet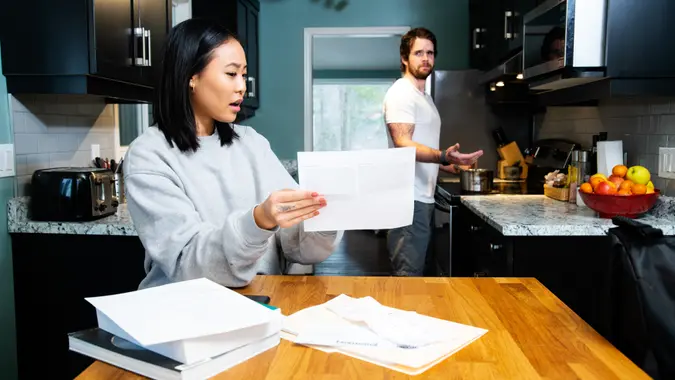 Fertnig / iStock.com
Odds of a — much talked-about — recession are waning, according to several experts and analysts. Yet, some note that one segment of the population is already affected — Americans in higher-income brackets.
The "richcession," a term coined by The Wall Street Journal earlier this year, will continue to affect these wealthy Americans, due to a slew of factors. For instance, massive tech layoffs, where salaries are generally higher than in other industries, are still happening. 
And the data is surprising: A Bank of America report found that the number of unemployment benefits recipients among higher-income households — those who earn more than $225,000 — increased more than 40% in April from a year ago. This was also more than five times the increase in households earning less than $50,000.
In addition, the 2023 Global Wealth Report released earlier this month by Credit Suisse and UBS, found that the number of millionaires in the U.S. decreased in 2022, down 1.8 million, at 22.7 million or 38.2% of the world total — the greatest number of millionaires.
"A richcession affects people with significant wealth invested in the market. So right now, they're feeling the effects of inflation and still dealing with the fallout of a rocky year in the stock market last year despite this year's recovery," said Michael Wagner, co-founder of Omnia Family Wealth. 
According to Wagner, if you are in that category and you're about to retire, the richcession could have a very big impact on your spending habits as your investments and savings must support you in retirement. On the other hand, if you're younger, it's more of a psychological short-term effect than anything else as you still have a longer runway in your career and time for your savings to accumulate, he added.
Make Your Money Work for You
"So how much you're impacted depends on your time horizon and when you have plans to tap into the money you may have invested in the stock market," said Wagner. 
What Are the Implications?
Wagner also noted that the richcession will also have a ripple effect on the rest of the economy. 
"Think of where a lot of money is typically spent in travel and dining. If those people are spending less money traveling and dining out, that means there's less money going into the hands of people working at restaurants and various tourist destinations who are then unable to spend in their local economies," he said. "The wealth effect impacts people all over, and tourist areas like South Florida are often impacted because tourism gets cut first."
And for high-income earners, there is still some uncertainty ahead in terms of reduced economic activity and rising unemployment, but we don't yet know for sure how it will all unfold heading into 2024, some experts noted.
"Still, it's reasonable to assume if further employment cuts for six-figure salary jobs take place, then luxury and discretionary spending would turn more depressed," said Mike Zaccardi, CFA, and freelance writer at Allio Finance.
"The affluent are well-served to reassess their asset allocations in this period of uncertainty, too. The good news is that asset prices have recovered a significant amount of last year's declines, including signs that the real estate market is on the mend."
Make Your Money Work for You
Another less talked about consumer impact stemming from less income for the wealthy, is a drop in charitable giving and philanthropic initiatives, he added, noting that the same logic goes for small businesses — an economic contraction is bad news for entrepreneurs who commonly employ working-class women and men. 
"A positive effect of this dynamic for consumers and their finances, though, is an easing of inflation, but we do not see prices returning to, say, 2020 levels," he said. 
Everyone Can Be Affected By the 'Richcession'
While this phenomenon is confined to the wealthy, some experts alo noted that the ramifications could be broader and affect Americans in other income brackets. 
"Given that the top 40% of households account for over 60% of total consumer spending, a slowdown in this segment can have an outsized impact on the overall economy," said Andrew Latham, CFP and director of content at SuperMoney.com.
And several other experts  are also warning that the richcession may end affecting more Americans than just the wealthy ones.
Bobbi Rebell, CFP, founder of Financial Wellness Strategies and author of "Launching Financial Grownups: Live Your Richest Life by Helping Your (Almost) Adult Kids Be Everyday Money Smart", noted that people who do not consider themselves wealthy may not be concerned about a "richcession," but they should pay attention. 
"Inflation is real and people at all income and asset levels feel the pinch," said Rebell. "It impacts spending patterns not only because of the actual impact of inflation but also the fear and anxiety caused by rising inflation. People may have the money to spend but when the future looks more uncertain, they may choose not to in order to feel more financially secure."
Make Your Money Work for You
And according to her, whether or not you believe in trickledown economics, many industries have strong ties and dependence on the discretionary spending of the wealthy and could be negatively impacted. 
"For example, even a restaurant with a middle income clientele could be impacted if their customers work in businesses tied to the spending patterns of the wealthy," she said. "Our economy is an ecosystem that is highly dependent on many different sectors all tied into each other."
More From GOBankingRates