IMF Sees 'Turning Point' in Economy, Raises Economic Forecast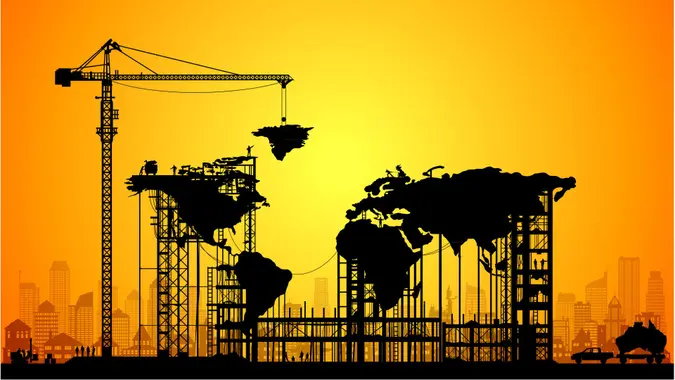 Leontura / Getty Images
In an optimistic sign for the global economy, the International Monetary Fund (IMF) recently revised — upward — its global growth forecast, despite some persistent headwinds such as Russia's war in Ukraine and inflation.
See: 11 Grocery Items To Buy at Dollar Tree
Read: Protect Your Financial Future With Gold and Silver
Find: Here's How Much Americans Have in Their Savings Accounts in 2023
"The outlook is less gloomy than in our October forecast, and could represent a turning point, with growth bottoming out and inflation declining," Pierre-Olivier Gourinchas, the IMF's director of research, wrote in a blog post.
In its report, released Jan. 31, the IMF said it revised its outlook for global growth to 2.9% in 2023, 0.2 percentage points higher than predicted in its October 2022 outlook. While this represents a slowdown from 3.4% in 2022, it expects global growth to rebound to 3.1% in 2024.
China's recent re-opening will also contribute to global growth and "has paved the way for a faster-than-expected recovery," according to the report.
Make Your Money Work for You
The fight against inflation is starting to pay off, but central banks must continue their efforts, the IMF suggested — noting, however, that "growth will remain weak by historical standards, as the fight against inflation and Russia's war in Ukraine weigh on activity," per Gourinchas.
"Despite these headwinds, real GDP was surprisingly strong in the third quarter of 2022 in numerous economies, including the United States, the euro area, and major emerging market and developing economies," the report further detailed.
This result was attributed to stronger than expected private consumption and households spending more, easing supply chain bottlenecks and declining transportation costs.
The IMF also said that U.S. growth will slow to 1.4% in 2023 as Federal Reserve interest rate hikes "work their way through the economy," according to Gourinchas' post.
Take Our Poll: What Are Your Financial Priorities in 2023?
Inflation Tips: Top Advice for Saving and Spending
Finally, the IMF report indicated that global inflation is expected to fall to 6.6% in 2023 and 4.3% in 2024, from 8.8% in 2022 — still above pre-pandemic levels of about 3.5%.
More From GOBankingRates
Make Your Money Work for You