Inflation No Longer America's Biggest Financial Concern — What It Is Now (and How to Handle It)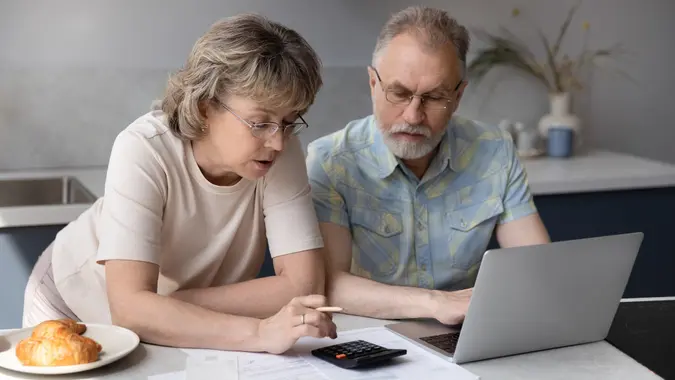 fizkes / iStock.com
Whether buoyed by the slight cooling of inflation over the past year or beaten down by "recession fatigue," Americans' biggest concern has shifted from these two economic irritants to something entirely more personal during the first quarter of 2023.
For the first time since 2021, U.S. households cite health as their leading concern in Primerica's Middle-Income Financial Security Monitor (FSM), besting inflation and recession, which dropped in sentiment by 5% and 4% respectively since the previous survey in the fourth quarter of 2022.  
The FSM poll, conducted by Change Research and used by Primerica to track the financial health and mood of middle-income Americans (those with annual household incomes of $30,000 to $100,000) every quarter, found that respondents are most concerned about health this year (35%), followed by inflation (32%), finances (27%), paying for food and groceries (25%), saving for retirement (22%) and recession (21%).    
As noted above, personal finances are a big worry for middle-income Americans, but a concern that Americans believe they can handle. According to Primerica's FSM, respondents are more optimistic (20%) than they were at the end of 2022 (15%).
Make Your Money Work for You
"As the nation heads further into 2023, middle-income Americans are showing increasing confidence in their personal finances and are adapting to the current economic climate," said Glenn J. Williams, CEO of Primerica.
However, 72% claim their income can't keep up with the cost of living and only 15% believe the U.S. economy will improve a year from now. Additional findings by Primerica show that U.S. families are spending less (40%) than they did a year ago (32%) and a whopping 80% are wisely cutting back on non-essential purchases.  
Amid the highest inflation in 40 years, many Americans admitted to using their savings (38%) and using credit cards more (33%) in 2022. Worryingly, particularly for those whose top concern is health costs, 42% of respondents do not have an emergency fund and almost half (49%) used theirs in the past year. 56% of retired adults are anxious about paying for health care expenses that are not covered by Medicare.
According to Gallup, 38% of Americans skipped or delayed medical care in 2022 due to cost. This is the highest percentage tracked by the polling company in 22 years and the 12% increase from 2021 marks the sharpest hike year-over-year. The Kaiser Family Foundation (KFF) finds that percentage to be low.
Make Your Money Work for You
Four in 10 adults, more than 100 million Americans, currently have debt due to medical or dental bills and 79% of those with health care debt reported skipping or delaying care or medications due to costs, per KFF. Six in ten adults with health care debt say they cut back spending on food, clothing and basic household items.
Without widespread policy changes, an increase in consumer assistance programs and government regulations to restrict what insured patients have to pay out-of-pocket, it's unfortunately up to each American to save where they can and that means getting a handle on their personal or household finances.
Take Our Poll: What Are You Worth to Your Company?
See: Inflation Is Quietly Devastating Social Security Benefits — and the Debt Ceiling Crisis Could Cause More Damage
While a rosier outlook is one of the key takeaways from Primerica's U.S. Middle-Income Financial Security Monitor, improving their health, physically (by making healthier choices and scheduling routine care and preventative screenings) and financially (by eliminating debt and saving for emergencies) will help alleviate healthcare costs and the worries they cause.
Make Your Money Work for You
Additionally, using free telehealth and virtual consultation services, choosing generic drug options and contributing to, and using doctors covered by, a health plan will help you better manage the steep expenses that come with health hardships.
More From GOBankingRates
Make Your Money Work for You