5 Luxury Items Most Impacted by Inflation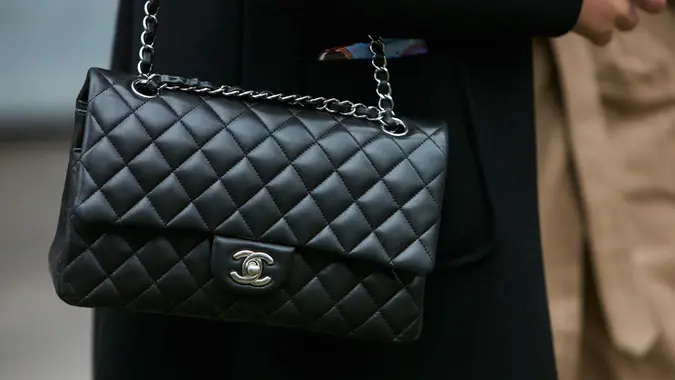 AndreaAstes / iStock.com
Luxury brands are not immune to inflation. According to Clarkston Consulting, luxury goods have a "high-income elasticity of demand," which means that income fluctuation often determines whether consumers purchase these higher-end goods.
"As inflation drives purchasing power down, middle-class consumers may fall out of the luxury market," Clarkston Consulting partner Sean Burke wrote. "Furthermore, increased production costs will lead luxury retailers to increase prices in order to maintain profitability."
All of those assessments are true, but things might be changing soon, according to consumer analyst Julie Ramhold with DealNews. 
.
Make Your Money Work for You
Apparel and Shoes
"It's probably no surprise that luxury apparel and shoes have both seen price increases that are at least partially blamed on inflation," said Ramhold. "It comes down to more expensive materials as well as labor shortages in some areas, which results in luxury labels raising prices. However, it's important to note that although they have raised prices it doesn't mean they had to, and also that they may have increased them more than necessary with inflation as an excuse."
She added, "It was reported last year that this category had prices rise between 6-7% and could be even higher now."
Accessories
"This is another category that's seen at least a little impact from inflation with prices last year reportedly rising 5-6%," said Ramhold. "This may be especially true for things like watches and other jewelry and again it seems to be largely due to labor shortages or increased production costs with inflation being the root cause."
Make Your Money Work for You
Handbags
"This may be especially troubling for those who purchase luxury goods because handbags are sometimes seen as good investments, though that comes with caveats," Ramhold said. "Last year it was reported that lower-priced handbags increased in price by about 4% but higher-priced bags increased anywhere from 15% to 18%, which is much more significant."
Chanel's Medium Classic Flap Bag increased in price 60% — from $6,800 to $8,800 in 2021. A spokesperson for Chanel said that the increase in price was due to exchange-rate fluctuations, changes in production costs and to make sure its bags have roughly the same pricing around the world, as reported by Women's Wear Daily. In March, Chanel increased the bag's price by 16% to $10,200.
Cognac
Overall, luxury spirits brands grew 15% in the third quarter of 2022, compared to 2021, according to the Distilled Spirits Council's most recent Luxury Brand Index. The top-selling luxury spirits were tequila and Irish whiskey, both with a 21% annual growth rate, followed by American whiskey with a 19% growth rate. However, sales of cognac tanked in 2022, registering a decline of 17% — a marked decrease from the 31% annual growth rate in 2021.
"Just like many industries, cognac has faced headwinds in the last year due to inflation; though we remain optimistic with category resilience when it comes to consumers seeking premium brands and experiences," said Susan Gibbons, senior marketing director for Courvoisier, as reported by Market Watch Mag.
Make Your Money Work for You
More From GOBankingRates