Stimulus Update: Double Check Your Mail, Minnesota's Tax Rebate Looks Like Junk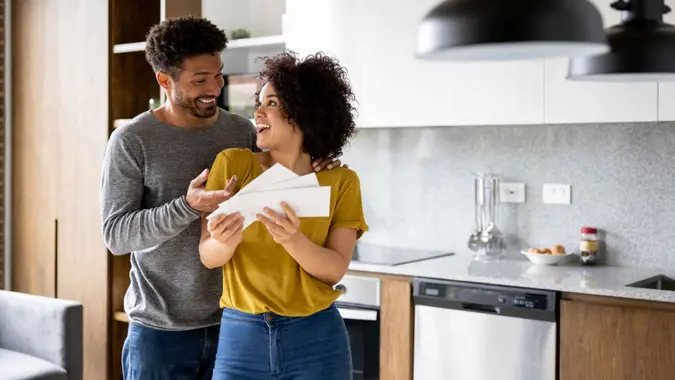 andresr / Getty Images
You might want to look over your junk mail before tossing it in the trash. Minnesota income tax rebate checks are being mailed from Submittable Holdings, a vendor based in Missoula, Montana, which could confuse people looking for a check from the Minnesota Department of Revenue.
"The checks are legitimate. Submittable is a form-building and funds distribution software company located in Missoula, Montana, that the state has partnered with to help distribute the 2021 One-Time Rebate Payments," Minnesota Department of Revenue spokesperson Ryan Brown told FOX 9. "We also partnered with Submittable during the Frontline Worker Payment effort."
The state is also working with U.S. Bank to distribute payments. 
FOX 9 published a photo of the return address, thanks to a viewer, and a sample proof of the rebate check.
Brown said that the DOR is using a third party because the department is in the middle of property tax refund season and does not have the resources to issue both payments without risking interruption to property tax refunds.
According to the DOR, payments to eligible Minnesotans will consist of:
$520 for married couples filing a joint 2021 income or property tax return with adjusted gross income of $150,000 or less
$260 for all other individuals with 2021 adjusted gross income of $75,000 or less
Another $260 for each dependent, up to three dependents, for a maximum rebate of $1,300 per family
Make Your Money Work for You
Direct deposits will go out first, followed by checks in the mail. Recipients who chose direct deposit on their 2021 taxes or updated their bank information with the department earlier this summer should have seen payments already. Paper checks are being mailed through September. The department expects to send out nearly  2.1 million rebate payments by the end of the month.
If you don't get your rebate payment by October, the DOR says to review the eligibility requirements on the department's website. If you're eligible, call 651-565-6595 or email mntaxrebate@submittable.com to speak with a customer assistance representative.
More From GOBankingRates