8 Experts Predict What Will Happen To the Economy in 2020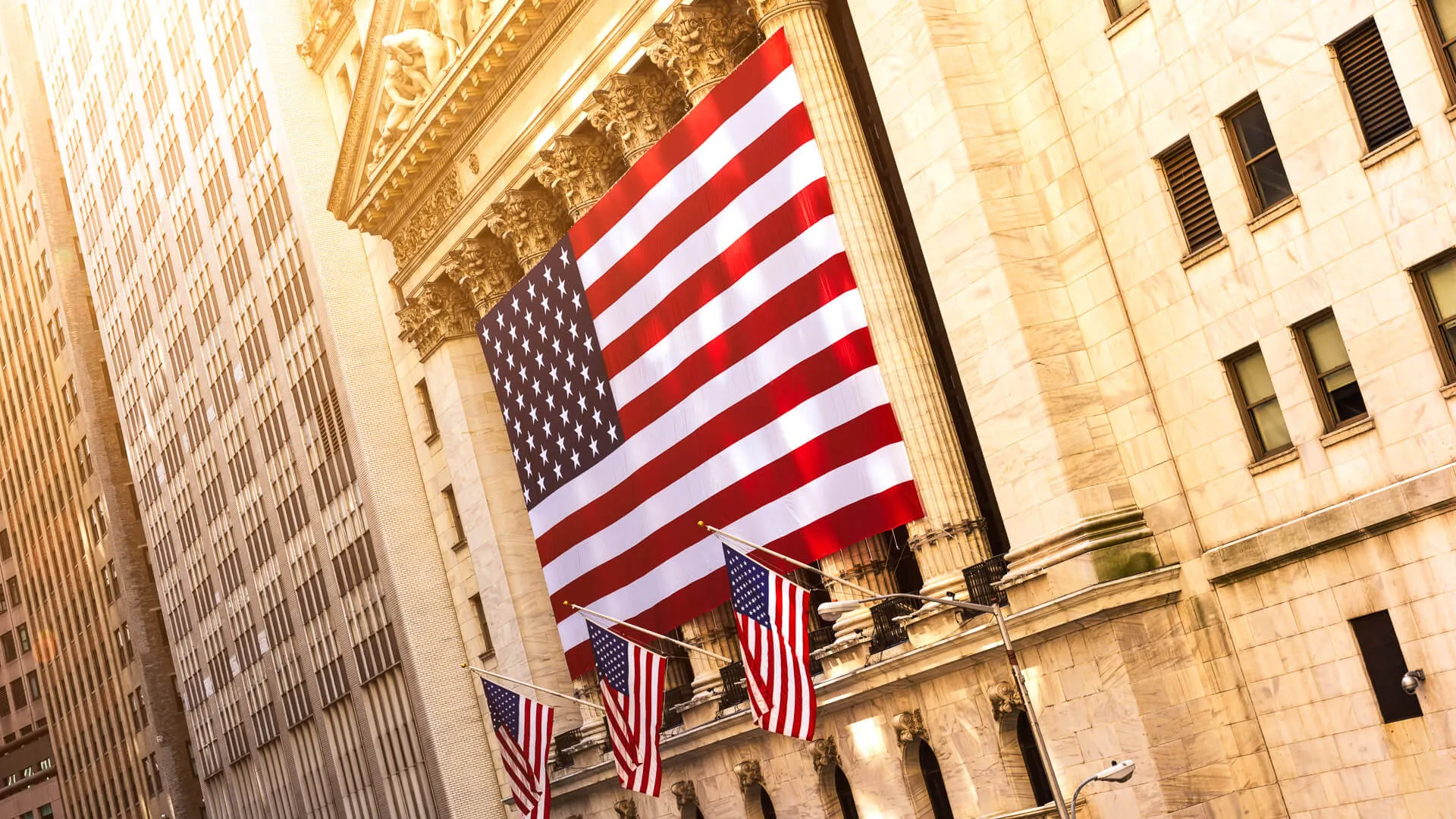 We're entering 2020 in a good place, with a 2% real rate of growth in the U.S. and 10 years of constant expansion behind us. The job market is strong, last year the stock market had its best year since 2013 and the Federal Reserve has no plans to raise interest rates any time soon.
Still, rumors of a possible recession continue to swirl. So, should you be worried about the state of the economy in 2020? Or will we be in the clear for another year? To find out, I asked eight economic experts to weigh in with their 2020 predictions.
Last updated: Jan. 10, 2020
Make Your Money Work for You
Megan Greene
Megan Greene is the global chief economist at John Hancock Financial Services/Manulife Asset Management, where she forecasts global macroeconomic and financial trends. Previously, she ran her own London-based economics consulting practice, Maverick Intelligence. Greene has also been the director of European economics at Roubini Global Economics and the euro crisis expert at the Economist Intelligence Unit.
1. There Won't Be a Recession
Despite the buzz of an impending recession, Greene thinks it won't hit this year.
"I don't think we'll have a recession in 2020 — we'll just see the economy continue to slow as growth converged with potential," she said. "Recoveries don't die of old age, and it's hard to pick out what the choreography of the next recession might be."
2. Bubbles Could Emerge in BBB Credit and Leveraged Loans
As for what assets will experience a "bubble" — a rapid escalation of asset prices followed by a contraction — Greene predicts three asset types could bubble, though she doesn't see contractions happening in 2020.
"The only bubbles that seem to be emerging are in BBB credit and leveraged loans, and those bubbles won't burst as long as rates remain low," she said. "There is arguably a bubble in private markets, but we have no way of determining the size or shape of it."
3. The Federal Reserve Will Keep Interest Rates Unchanged
Expect the U.S. Federal Reserve to hold interest rates steady in 2020, Greene said.
"The Fed is likely on hold in 2020 as the labor market continues to tighten but inflation remains elusive," she said.
Robert Frick
Robert Frick is the corporate economist at Navy Federal Credit Union, the world's largest credit union serving the military and their families. He's an expert in economics as it relates to home, auto and consumer lending; credit cards; and financial planning. Frick is also an economic forecaster who tracks and analyzes interest rates and Federal Reserve actions. 
Make Your Money Work for You
1. Gross Domestic Product Growth Will Remain Slow
Frick also doesn't foresee a recession but predicts that the overall growth of the economy will be minimal.
"GDP will continue to slow next year, likely to about 1.7%, so that means the economy, while good, isn't particularly robust," he said.
2. Thousands of Jobs Will Be Added Each Month
Frick predicts that a steady addition of jobs will keep the U.S. economy growing in 2020.
"While the number of jobs added per month will continue to slowly decrease, we should still see more than 100,000 added on average each month — plenty to keep the economy expanding," he said.
3. Wage Growth Could Remain Minimal
Although Frick believes wage gains would be good for the economy, he doesn't believe wages will rise much in 2020.
"One thing that is lacking in the current expansion is wage gains after taxes," he said. "In previous expansions, we have seen much better gains in real wages at this stage. Should wages after taxes rise to 2% or above, we could see new life breathed into the expansion, and perhaps see GDP rise above 2% again before the next recession comes. However, major forces — especially globalization in technology — are working to keep a lid on wage growth."
4. The Housing Market Should Improve
Although Frick believes that the housing market will improve "moderately" in 2020, he said there will still be a lack of options for affordable housing for low-income families.
"Based on permits and housing starts, more new homes will bolster listings in 2020," he said. "But we have to remember that even with the expected improvement, we will still be at least 200,000 new homes annually below historical averages. If the housing market continues on its upward track it will still take at least several years to get back to a normal supply and demand situation. And there is a dearth of new homes for lower-income buyers. While some homebuilders are starting to address that issue, many more have to get on board for millions of Americans to realize the dream of homeownership."
Investment Options: The Best Cheap Stocks To Buy
Make Your Money Work for You
Matthew Luzzetti
Matthew Luzzetti is the chief U.S. economist at Deutsche Bank. He previously worked as an economics assistant at the U.S. Treasury and as a research analyst at the Federal Reserve Bank of Philadelphia. He holds a Ph.D. in economics from UCLA.
1. The US Economy Will Continue To Expand
"Having weathered a torrent of global crosscurrents over the past year, the U.S. economy enters 2020 — the eleventh full year of a record-long expansion — on a somewhat surer footing," Luzzetti said. "Global growth momentum has shown tentative signs of bottoming, more adverse outcomes from trade talks and Brexit have been avoided, and leading indicators for the U.S. economy have stabilized. U.S. growth in 2020 should come in at 2%, driven primarily by a solid labor market and strong consumer spending."
2. Capital Expenditures Will Be 'Disappointing'
Capital expenditures, also known as CapEx, are funds used by a company to acquire, upgrade or maintain physical assets.
"CapEx momentum should remain disappointing, as election uncertainty replaces trade policy doubts as the main bugaboo for business sentiment," Luzzetti said.
3. Interest Rates Will Remain on Hold
Luzzetti agrees with Greene about interest rates remaining on hold in 2020.
"Despite a supportive growth backdrop, the Fed should keep interest rates on hold this year with inflation pressures remaining subdued," Luzzetti said.
Caleb Silver
Caleb Silver is a business news journalist and editor-in-chief of Investopedia. He previously worked at Bloomberg and CNN. Silver has been featured as a markets, economic and consumer trends expert on NBC, MSNBC, ABC Radio, Marketplace Radio and Cheddar TV.
1. The US Economy Will Be 'Hot, but Not Blazing,' While the Global Economy Will Heat Up
"The U.S. economy in 2020 will be like a BBQ grill about an hour after you've taken the steaks off — still kind of hot, but not blazing," Silver said.
Silver sees the gradual cooldown as the result of 2017 corporate tax breaks wearing off and the scale-back many companies underwent during the U.S.-China trade war.
"Even though the U.S.-China trade war may be on the road to resolution, companies have pulled the reins hard enough in 2019 that it will be tough to jump-start growth," he said.
Silver is more optimistic about the global economy.
"The global economy, on the other hand, will start to pick up some steam after being in the doldrums the past few years," he said. "China's growth is admittedly slowing, but it is still growing at a better than 6% clip, and the Chinese government is doing whatever it can to keep the furnaces hot. Keep an eye on the U.K. now that P.M. [Boris] Johnson has his parliamentary majority. He'll be opening the vaults at 10 Downing St. and spending Great Britain's way to growth as it Brexits away."
Make Your Money Work for You
2. There Probably Won't Be a Recession in 2020
Silver agrees with the other experts, saying that a recession is "not likely in 2020."
"All the leading economic indicators still have some juice in them, despite the fact that manufacturing and industrial production have been slowing," he said. "The resolution of the trade war with China will help boost corporate confidence, and the U.S. consumer remains strong due to a healthy job market, low inflation and low gas prices. The economic expansion is getting long in the tooth, but they don't typically die of old age."
3. Healthcare Will Be a Growing Sector of the Job Market
Healthcare and service jobs are healthy parts of the economy going into 2020, but service jobs could see a decline if the economy weakens, Silver said.
"The U.S. jobs market will remain strong, but perhaps not as strong as the past decade," he said. "The healthiest parts of the economy are in healthcare and services. The former is a growing industry. The latter is more unpredictable since services cover everything from transportation to media, financial services and technology. It's the largest contributor to GDP, but it also represents the shortest cycle businesses. When the economy weakens, these are the first jobs to go."
4. The Housing Market Will Remain Strong
Silver said that low mortgage rates will keep the housing market strong in 2020.
"Ask anyone who bought a home in the 1970s or 1980s about mortgage rates and you'll realize we are living in Candy Land right now," he said. "Home prices are expensive in the big cities and they are creeping higher in growing metro areas like Charlotte, Austin and Phoenix, but consumers are strong, debt levels are relatively low and lenders are less apprehensive about lending than they were a decade ago."
Make Your Money Work for You
5. The Market Will Continue Its Upswing, but Returns Won't Be as High as They Were in 2019
Don't expect the high returns investors enjoyed in 2019 to continue at the same level in 2020, Silver said.
"U.S. equity markets will grow, but nothing like the 25-30% we have enjoyed in 2019," he said. "We've had the wind at our backs with three interest rate cuts, the waning of the 2017 corporate tax cuts and a wave of corporate stock buybacks, the likes of which we have never seen before. Buybacks are slowing as is corporate profit growth. The gap between corporate earnings and stock prices has grown a little too wide for many investors, so we need to curb our expectations for returns."
Keith Lerner
Keith Lerner is a chief marketing strategist and managing director of portfolio and market strategy at SunTrust Advisory Services. He's a private wealth expert who has particular expertise in market-related matters. Before SunTrust, Lerner was a portfolio manager at Bank of America and a senior investment specialist at Charles Schwab. He holds a bachelor's degree in finance from the University of Central Florida College of Business Administration.
1. Global Economic Growth Will Be Modest
Lerner anticipates a modest uptick in global economic growth in 2020, driven by the lagged effect of aggressive monetary stimulus measures and easing geopolitical tensions.
"The lagged impact of tighter central bank policies in 2018 along with trade uncertainty contributed to the global economic slowdown witnessed over the past year," he said. "However, central banks have sharply reversed course, aggressively lowering interest rates over the past six months. The Federal Reserve cut interest rates three times in 2019 and appears to have successfully navigated an intra-cycle economic slowdown, which should extend the record-long U.S. expansion. Likewise, the European Central Bank relaunched quantitative easing, and central banks across the emerging markets have also ramped up monetary support. The stimulative effect of these actions should be visible in the upcoming year with investment demand and business confidence slowly rising, leading to an improvement in global manufacturing."
The U.S.-China trade truce should also be a catalyst for global economic activity, Lerner said.
"Increasing tariffs and uncertainty weakened trade and remained an overhang for the global economy during the past year," he said. "Although periodic flare-ups are to be expected, there is an incentive for the White House to avoid having trade remain an overhang for the economy during an election year. The last two U.S. presidents who were not re-elected, Jimmy Carter and George H.W. Bush, had a rising unemployment rate in common."
Make Your Money Work for You
2. Consumers Will Continue To Drive US Economic Growth
"The resilient consumer, accounting for roughly 70% of U.S. GDP, should continue to carry the economy," Lerner said. "Retail sales were rising at a healthy clip of 3.4% in 2019. Auto sales are also chugging along at a pace of just under 17 million units, which has roughly held for an unprecedented five-year span. Meanwhile, the labor market continues to be strong. Workers are seeing solid wage gains while the unemployment rate and weekly jobless claims both sit near 50-year lows."
Check These Out: The 10 Best Short-Term Investments
3. Job Growth Will Be Steady, but Slower Than Recent Years
Lerner has a slightly higher prediction than Frick about the number of jobs that will be added each month. He expects there to be an average of roughly 125,000 to 155,000 new jobs per month in 2020.
"This slower pace relative to recent years is to be expected as we move later into the business cycle and given the already low unemployment rate," he said. "Ultimately, more workers with steady hours and higher wages translate into bigger paychecks, which should equate to continued consumer spending."
4. The Housing Market Will Be Strong
Lerner expects the housing market to experience a "mini resurgence" in 2020 driven by a shortage of homes, pent-up demand, demographics and lower mortgage rates.
"Housing supply is tight due to underbuilding during the recovery, while housing demand is rising," he said.
5. Stocks Will Outperform Other Asset Classes
"Following the strong gains seen in 2019, we anticipate more average-like stock returns in 2020," Lerner said.
Still, stocks might be your best investment this year.
"Stocks still remain attractive on a relative basis, and the path of least resistance remains higher," Lerner said. "Market gains are likely to moderate, but we expect stocks to outperform most other asset classes. While absolute valuations are high, many stock market indices around the globe have dividend yields well above that of their respective benchmark government bond yields, and improved global economic trends should support earnings growth."
Robert Johnson
Robert Johnson is a professor of finance at the Heider College of Business at Creighton University. He is also chair and CEO of Economic Index Associates, a New York City-based firm that constructs investable indexes based upon Federal Reserve Monetary Policy. In addition, Johnson is co-author of "Invest With the Fed."
1. A Recession Is Unlikely in 2020
Johnson agrees with the other experts who predict that we likely will not see a recession in the U.S. in 2020. This is thanks in part to a probable end to the U.S.-China trade war.
"The trade dispute with China will likely be resolved, as it is in the best interest of Donald Trump's re-election effort to have a resolution," he said. "2020 is an election year and history shows that economic performance — and market performance — is generally stronger in the third and fourth year of a presidential administration."
2. The Job Market Will Remain Strong
"I would expect the job market to be relatively strong, with unemployment remaining at historically low levels," Johnson said.
3. The Fed Is Unlikely To Raise Interest Rates — but It May Lower Them
Johnson is on the same page as the other experts who predicted that the Fed won't raise interest rates in 2020. However, he said there is a chance the Fed will actually lower rates by the end of the year.
"The Fed has been historically unwilling to raise rates in an election year, lest they be accused of meddling in politics," he said. "I believe that sentiment is especially strong, as the current Fed has been pressured by President Trump. According to the CME's FedWatch Tool, there is actually a 60% probability that the Fed will lower its target Fed funds rate by the end of 2020."
4. Consumer Spending Will Continue To Boost the Economy
Johnson agrees with Lerner that consumer spending will continue to boost the U.S. economy in 2020.
"Lacking any negative unexpected events, I anticipate consumer confidence remaining strong, largely a result of the strong employment numbers," he said. "These confident consumers will continue to spend and buoy the economy."
5. Value Stocks Will Outperform Growth Stocks
As other experts have said, Johnson believes market returns will be lower in 2020 than in 2019.
"I anticipate lower stock market returns in 2020, as earnings growth will likely slow," he said. "Investors would be well served to lower their expectations for both stock and bond returns in 2020."
When choosing between value stocks and growth stocks this year, Johnson believes that value stocks will be your better bet, as they will likely outperform growth stocks in the market in 2020.
David McAlvany
David McAlvany is the CEO of Vaulted, a gold investing app, as well as the CEO of the McAlvany Financial Companies. He is a graduate of Biola University and an associate member of Keble College, Oxford University, where he studied philosophy and political theory. He has been a featured speaker on CNBC, Fox News, Fox Business News and Bloomberg, and also speaks at financial seminars around the world, analyzing major events and their impact on the global economy and financial markets.
1. Interest Rates Will Remain Steady
McAlvany agrees with many of the other experts that the Fed will not raise interest rates in 2020.
"This kind of monetary policy tightening could be construed as overtly political in an election year with an already highly critical and aggressive POTUS," he said. "In the fourth quarter of 2019, the Fed had already been active in accommodating the overnight lending markets (REPO) and expanding its balance sheet once again, so to reverse course and tighten at this juncture would likely be a causal factor in kickstarting a recession."
2. The Market Could Continue Its Upswing, Though Economic Growth Will Slow
"We are in the longest period of financial expansion in U.S. stock market history," McAlvany said. "The upswing will continue as an extension of momentum but not on the basis of expanded economic growth."
McAlvany said that economic growth will actually slow in 2020.
"Earnings of Fortune 500 companies are already seeing a significant decline in growth, coinciding with very low measures of executive confidence," he said. "With an increased correlation between all asset classes, should markets decline in 2020, there are not too many places to hide."
3. There Will Be 'Trouble' in the Housing Market
McAlvany isn't as confident in the strength of the housing market as other experts.
"When sentiment indicators reach multi-decade highs, as the homebuilder sentiment index recently did, you doubtless have trouble immediately ahead," he said. "Subtle indicators of slowing transactions and falling prices of existing homes are now present. Watching to see if the Shiller regional home price indices confirm further deterioration will be a priority."
4. A Recession Could Happen in 2020 if There Is a Trigger
McAlvany isn't as confident as the other experts that we're totally in the clear when it comes to a recession in 2020.
"There will be a recession — I just can't tell you if it's in 2020," he said. "We have avoided a deep recession since the 2008 and 2009 financial crisis. We are overdue for a recession but still need a trigger."
John Karr
John Karr is a former Wall Street executive who is now the COO at SophisticatedInvestor.com, a publication dedicated to providing alternative investment analyses and commentary for investors, retirement account owners and anyone interested in portfolio diversification and alternative assets.
1. The US Economy Will Be Stable
Recent trade developments will keep the economy stable and growing in 2020, Karr said.
"The US-Mexico-Canada Agreement is essentially a done deal, keeping most traded goods tariff-free," he said. "Most importantly, it seems the Trump administration has come to a partial trade agreement with China, thereby lifting the heavy tariffs that were previously imposed after China agreed to buy $200 billion more in American goods over the next couple of years. Hopefully, these two latest developments will quell the uncertainty that has plagued the U.S. economy, increasing business confidence and investment."
2. The Housing Market Will Boom
Karr falls on the side of the experts who believe the housing market will be strong in 2020, saying that it will be a major boost to the U.S. economy this year.
"The housing market will likely see a boom, due in part to the solid labor market, low unemployment and low mortgage rates," he said.
More From GOBankingRates
Gabrielle Olya contributed to the reporting for this article.
About the Author