Where Has Cost of Living Increased the Most Since 2020?

9 min Read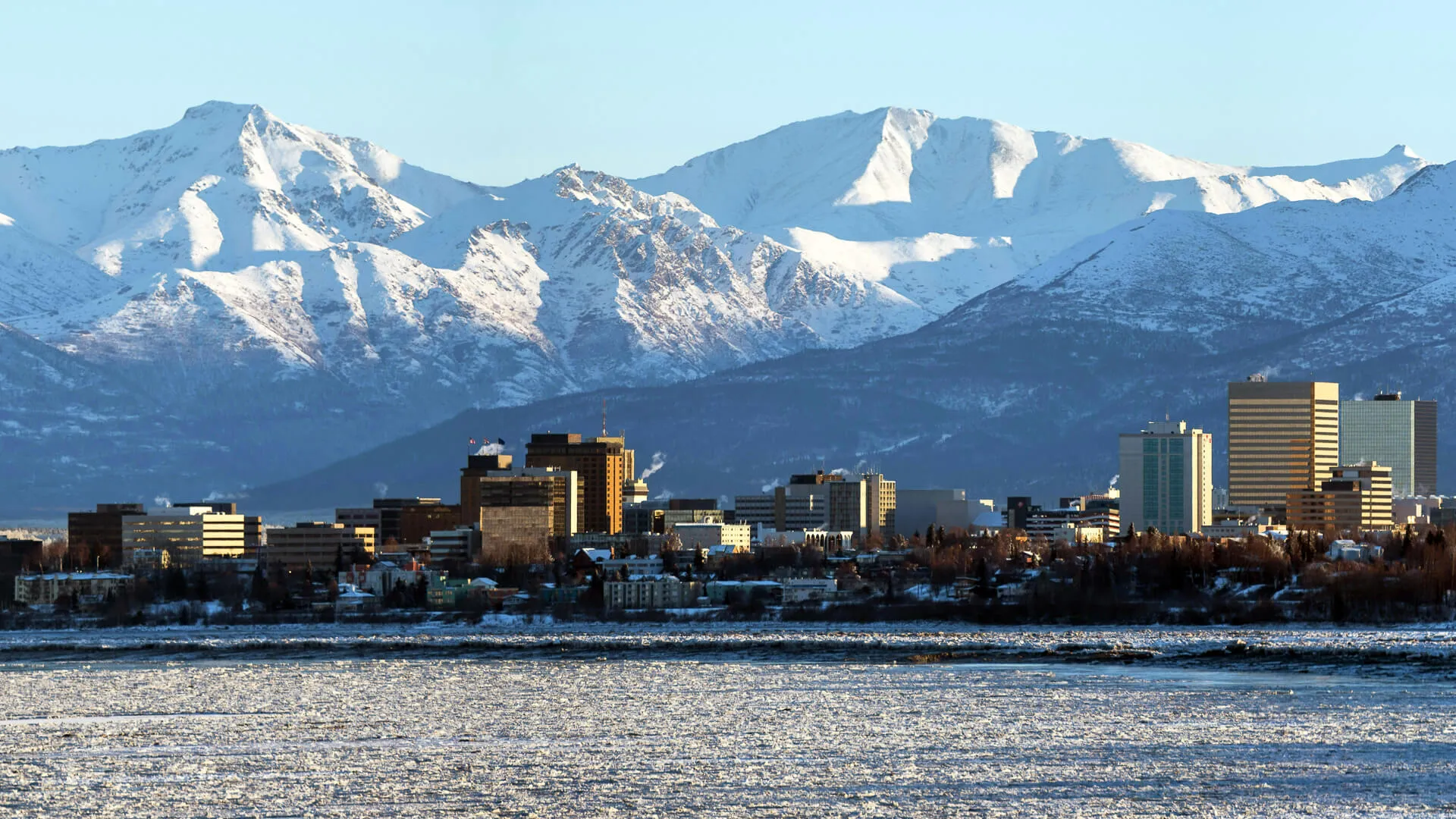 Nationwide, life has gotten more expensive. From the cost of groceries to getting your hair cut, people are feeling the pinch. According to one recent survey, 59% of Americans said they were worried about the cost of living. In some places, though, the pinch is more of a squeeze. GOBankingRates gathered consumer price index data from the Bureau of Labor Statistics across major metropolitan statistical areas (MSAs) in the United States to find out where the cost of living has increased the most since 2020. 
The consumer price index is a measure of the average change over time in the cost of regular expenditures like rent, utilities, car and home purchases, healthcare, food and gas. The CPI is used by the Federal Reserve to measure inflation. For June/July of 2022, the national average CPI was 296 — a 14-percentage point rise from 2020. 
Differences in costs can be attributed to various factors and unique characteristics of different locales. While urban areas are typically more expensive across the country, ones that are closer to oil and gas production may have lower energy costs, for example. In areas that are farther from farms and food production, grocery store bills have a bigger sticker shock. Here are the 20 areas of the country where prices have shot up the most since 2020. 
20. Honolulu, Hawaii
2022 CPI: 319
Percentage change in CPI: 11.7%
High taxes and a premium paid on the transportation costs of getting goods to America's island paradise have long made Hawaii an expensive place to live. One recent analysis puts Hawaii's cost of living more than 20% higher than its average wage — a trend that has been amplified by rising inflation. 
19. Denver, Colorado
2022 CPI: 309
Percentage change: 12%
While food costs in Denver are 5% lower than the national average, according to Payscale.com, housing costs are 38% higher. Acknowledging its rising cost of living, the Mile High City recently announced it would be raising the local minimum wage from $15.87 to $17.29 beginning in 2023.
Live Richer Podcast: Unexpected Ways Losing a Spouse Can Affect Your Finances and Retirement
18. Washington, D.C.
2022 CPI: 300
Percentage change: 12.2%
Last year, the District of Columbia ranked No. 2 among the most expensive "states" to live (behind Hawaii). New pay raises recently announced for D.C. city employees include cost-of-living increases and bonuses, as well as a financial assistant fund intended to help employees buy homes in the city.
Make Your Money Work for You
17. Los Angeles, California
2022 CPI: 314
Percentage change: 12.9%
Los Angeles is the second-largest economy of any metro area in the U.S., but its residents have long faced challenges of livability. In a recent report by Los Angeles' city controller, 17% of Angelinos lived in poverty even before the pandemic, and that number is estimated to have increased since. With housing shortages and the cost of basic goods and services continually on the rise, "it becomes almost impossible for lower wage households to thrive," the report said. 
16. San Diego, California
2022 CPI: 347
Percentage change: 13.7%
While San Diego's cost of living didn't increase as much as some metro areas, this California border city had the highest CPI on this list at 347. That's compared to the lowest CPI of 125, claimed by its northern neighbor of Riverside, California. Housing is one of the primary drivers of San Diego's high cost of living. A one-bedroom apartment averages $2,887 per month and the median home price is more than $875,000 — an increase of 10.1% from last year, according to Rent.com. 
15. Philadelphia, Pennsylvania
2022 CPI: 294
Percentage change: 14%
Despite its recent increases in costs, Philadelphia stands out among major Eastern seaboard cities in terms of affordability and quality of life, including a robust public transportation system and good healthcare. A new construction, 2,400-square-foot house sells for around $426,000, according to Rent.com.
14. Chicago, Illinois
2022 CPI: 279
Percentage change: 14% 
Like many other major metro areas in recent months, food, rent and gas prices have hit Chicagoans hard. As the largest city and one of the most expensive in the Midwest, life can be relatively expensive (though still cheaper than metros like New York, which had a CPI of 312 for July). According to ApartmentList, a one-bedroom averages $1,917 a month, transportation costs $5,149 a year and a single resident is expected to spend $3,246 a year on food. 
13. St. Louis, Missouri
2022 CPI: 269
Percentage change: 15%
Despite the 15% jump in CPI, St. Louis remains one of the more affordable midsize cities. Redfin reports that even with a 7.3% increase in home prices over the last year and a very competitive market, the median sales price is a modest $220,000, as of mid-September.
Make Your Money Work for You
12. Minneapolis, Minnesota
2022 CPI: 289
Percentage change: 15.3% 
The city of Minneapolis sought to address growing income inequality this year with the launch of a guaranteed basic income pilot. The program tapped federal COVID-19 emergency funds to give 200 families $500 a month for two years, no strings attached. St. Paul and other cities launched a similar experiment in 2020. If successful, the city will consider expanding the program, funded by a blend of public and private sources.
11. Houston, Texas
2022 CPI: 264
Percentage change: 15.3% 
Inflation has curbed consumer spending while high interest rates have impacted the housing market in relatively affordable Houston. This oil-producing state still boasts the lowest fuel costs in the nation, though. At the time of this writing, Texans were paying just $3.14 at the pump, compared with a national average of $3.72 and highs of $5.40 in California.
10. Dallas, Texas
2022 CPI: 277
Percentage change: 15.5% 
The rental and housing markets in Dallas surged during the pandemic, which has been attributed to a combination of factors including waves of affluent remote workers moving from places like California, as well as increased labor and materials costs for new construction to satisfy the demand.
9. Detroit, Michigan
2022 CPI: 273
Percentage change: 15.6% 
Like many other cities, high labor and construction costs have triggered a crisis in affordable housing in Detroit. To help alleviate the pressure, the city has pledged to build 2,000 affordable housing units and preserve another 10,000 affordable units from converting to market rate, thus pricing out the city's most vulnerable residents. Despite the rising prices, Detroit remains relatively affordable, compared to other midwestern cities like Chicago and Minneapolis.
8. Baltimore, Maryland
2022 CPI: 298
Percentage change: 15.6% 
Baltimore has many draws for people looking for a historic city with a small-town feel. The sectors leading rising costs have been food, transportation and housing, but the city is still an affordable bet. The median sale price of a home in July was $237,500, up 5.6% from over a year ago, while U.S. home prices overall rose 7.4% for a median price of $412,547, according to Redfin data. 
7. Miami, Florida
2022 CPI: 315
Percentage change: 16.2% 
Ranking among the metros with the steepest climbs in costs, Miami's white-hot rental market has led the country in year-over-year rent growth for the 10th consecutive month (as of July), edging out New York City and Boston with a growth rate of 26.2% and a median rent of $2,500 for a one-bedroom apartment, according to Realtor.com. With its sizable senior population, these trends hit those living on fixed incomes in Miami and other popular Florida retirement destinations especially hard.
Make Your Money Work for You
6. Seattle, Washington
2022 CPI: 327
Percentage change: 16.2% 
Seattle was hit with a double whammy of experiencing the sixth-largest increase in costs, which also lands it in the top three most expensive metros. Beyond the obvious factors like gas and housing (the August median home price was $840,000), a recent article from The Seattle Times called out notable jumps in the price of everyday goods and services in the Emerald City year over year: A 5-pound bag of potatoes jumped from $3.24 to $4.49, a pair of name-brand boy's jeans went from $36.50 to $46, and taking your pooch to the vet for a standard checkup has gone up $19, from $62.50 to $81.50. 
5. Riverside, California
2022 CPI: 125
Percentage change: 16.4% 
Riverside, Los Angeles' inland neighbor 60 miles to the East, has the lowest CPI on our list, with a score of 125 (compared to 314 for Los Angeles and 347 for San Diego, the highest on the list), edging out Phoenix in affordability as well. The city boasts its status as the heart of California's citrus industry, its historic Mission-style architecture, the University of California's Riverside campus and Southern California's first polo field.
4. Phoenix, Arizona
2022 CPI: 173
Percentage change: 18.4% 
Phoenix's cost of living is the second lowest on our list, but inflation rates for the Phoenix metro area this year have been the highest in the nation, hitting 12.3% in June. Energy costs led the spiking numbers, but housing has also been coming in particularly hot. With the fastest-growing home prices in the U.S., the lure of affordable homes here has fueled that dream's demise. 
3. Tampa, Florida
2022 CPI: 277
Percentage change: 18.6% 
The Tampa metro area is still one of the more affordable places to live in the U.S., but its cost of living is among the top three in the country in its rate of increase. Trends in rental prices in Tampa mirror those of other cities across Florida. The entire state logged a 13.2% jump in rental prices over the last year, according to ApartmentList, and 10.8% in Tampa. 
2. Atlanta, Georgia
2022 CPI: 292
Percentage change: 19% 
Inflation has hit Atlanta harder than most other U.S. cities. In addition to the factors affecting many other locales — gas, food, and housing prices — some say that large influxes of people moving to Atlanta have put additional strain on the city's resources and supplies. Metro Atlanta had the second-highest rate of job growth in the U.S. in the last year, according to the Bureau of Labor Statistics.
Make Your Money Work for You
1. Anchorage, Alaska
2022 CPI: 269
Percentage change: 19.4% 
High costs of living in America's final frontier are nothing new. Because of its remote location, residents can expect to pay more for groceries and transportation (without much public transport, most trips rely on personal vehicles), all of which have been exacerbated by inflation. Heating and utilities in a frigid climate with a long winter also take a larger chunk out of budgets than in more moderate locales.
More From GOBankingRates
Methodology: For this piece GOBankingRates used the Bureau of Labor Statistics' "Consumer Price Index" data across major metropolitian statistical areas (MSA) in the United States, to find where cost of living has increased the most since 2020. So for every (MSA) that reported CPI data in June or July of 2022 was included and GOBankingRates found the following factors for each: (1) June/July 2020 Consumer Price Index; (2) June/July 2022 Consumer Price Index; and (3) 2 year percent change in Consumer Price Index for the MSA. All data was collected and is up to date as of September 8, 2022.
About the Author