Why Dave Ramsey Doesn't Recommend Loaning Money To Friends and Family (But There's a Loophole)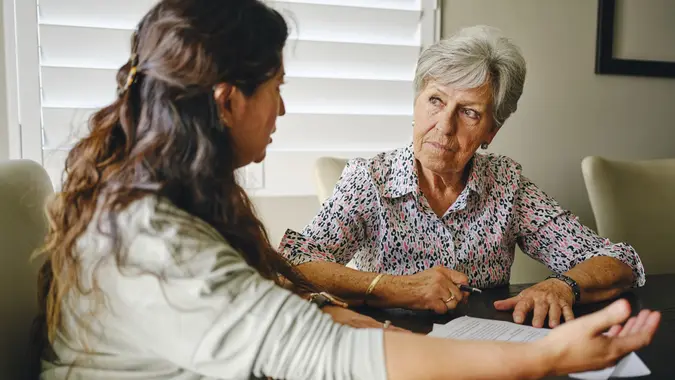 RichLegg / iStock.com
Loaning money to loved ones may seem like an act of kindness, especially when you know they're struggling financially. But a loan between family and friends isn't recommended, says personal finance personality Dave Ramsey, and can often lead to hurt feelings.
Explore: Quickly Lower Your Car Insurance Premium the Dave Ramsey Way
Learn: Experts Predict Another Gas Price Dip Despite Spring Break Hike
In a letter to Dave Ramsey published on KTAR News, Remi borrowed $2,500 from their parents but it's taking longer to pay back than agreed. Since then, several remarks were made about money and the relationship is strained. However, over the last several months, Remi has taken steps to become more financially responsible like living on a budget and putting money aside. 
Ramsey responded by saying that loaning money to, or borrowing money from, relatives or friends leads often leads to bruised feelings. But, he added that there's wrong with giving money to someone in a tight situation, as long as it's not enabling bad behavior.
Ramsey advised Remi to look for chances to mention the new approach to money during conversations, such as how much Remi was able to put into savings from a recent paycheck. "Letting them know you're actively working to change your ways and gain control of your finances could mean a lot to them," Ramsey concludes.
Loaning money to family or friends is common, and most experts recommend to only lend what you can afford to lose, put everything in writing and communicate early, reports CNBC Make It.
According to an Oct. 2022 survey from CreditCards.com, 59% of respondents who lent money reported a bad experience, in the form of losing money, harming relationships or getting into physical altercations.
Find: Shopping Life Insurance? Dave Ramsey Says Avoid This Option
Tax Deductions: Deadbeat Friend Debt and 5 Other Unusual Things You Can Write Off
"Consider treating the money as a gift to limit the opportunity for hard feelings," says Ted Rossman, senior industry analyst at CreditCards.com.
More From GOBankingRates